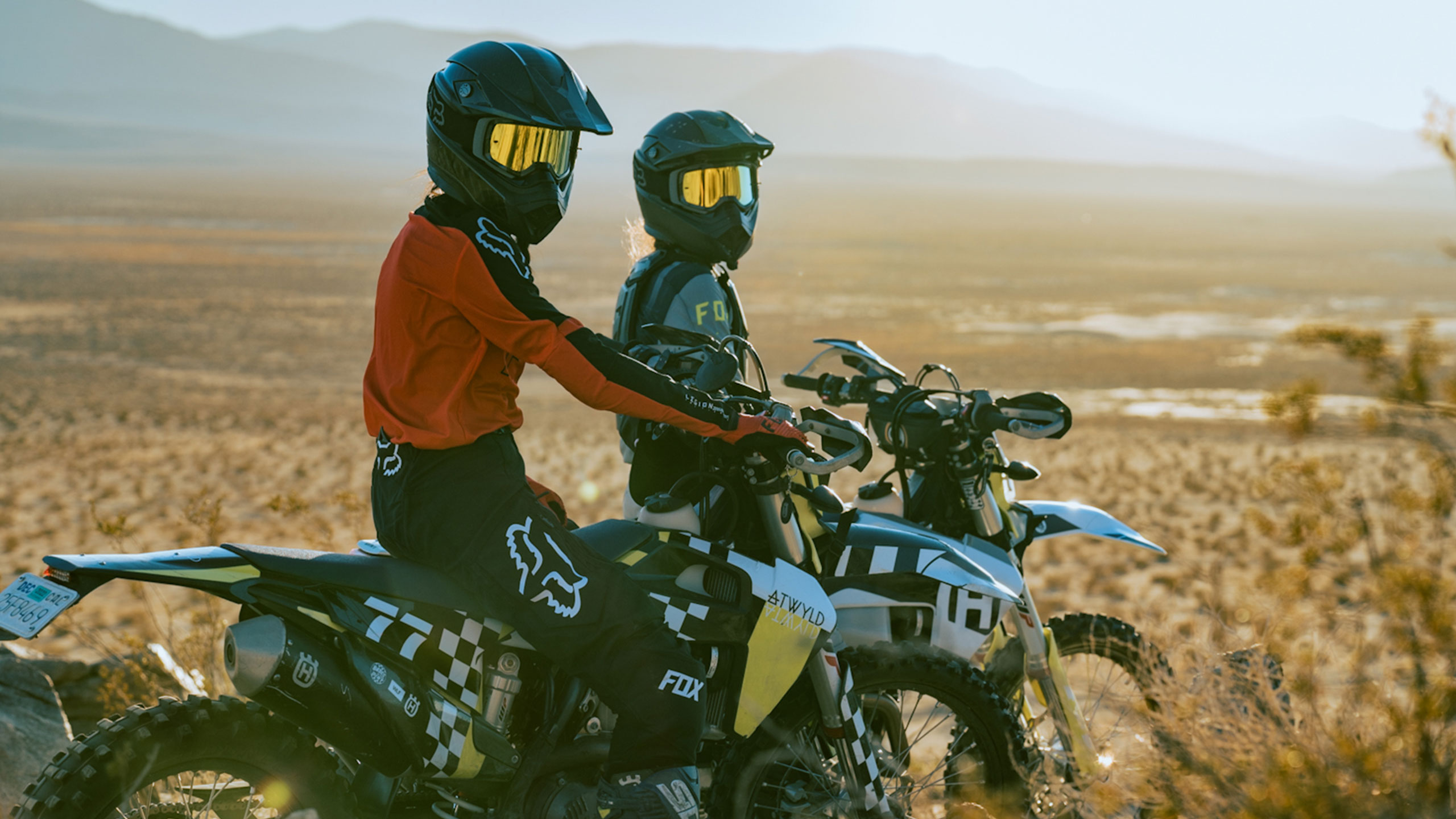 The women's moto community has been widely expanding over the last decade, with major influence from Ashmore Ellis and Anya Violet, the two founders of the women's-only campout, Babes Ride Out. What first began as a call to a small group of friends, and friends-of-friends to join together on two wheels, has now become an annual destination for moto enthusiasts of all skill levels to ride, camp, and meet other like-minded women from across the globe. This year, we're excited to partner with the community for their annual off-roading event, Babes In The Dirt, residing in Hungry Valley OHV. There, our team of experts will teach riders all about the importance of choosing the right helmet for the various terrains and riding styles, while providing tips and lessons on maintaining their gear's quality and efficacy. As we gear up for the event's 7th year running, we thought it would be a good idea to give you some insight on these two power-houses, and what Babes In The Dirt is all about.
Meet Ashmore and Anya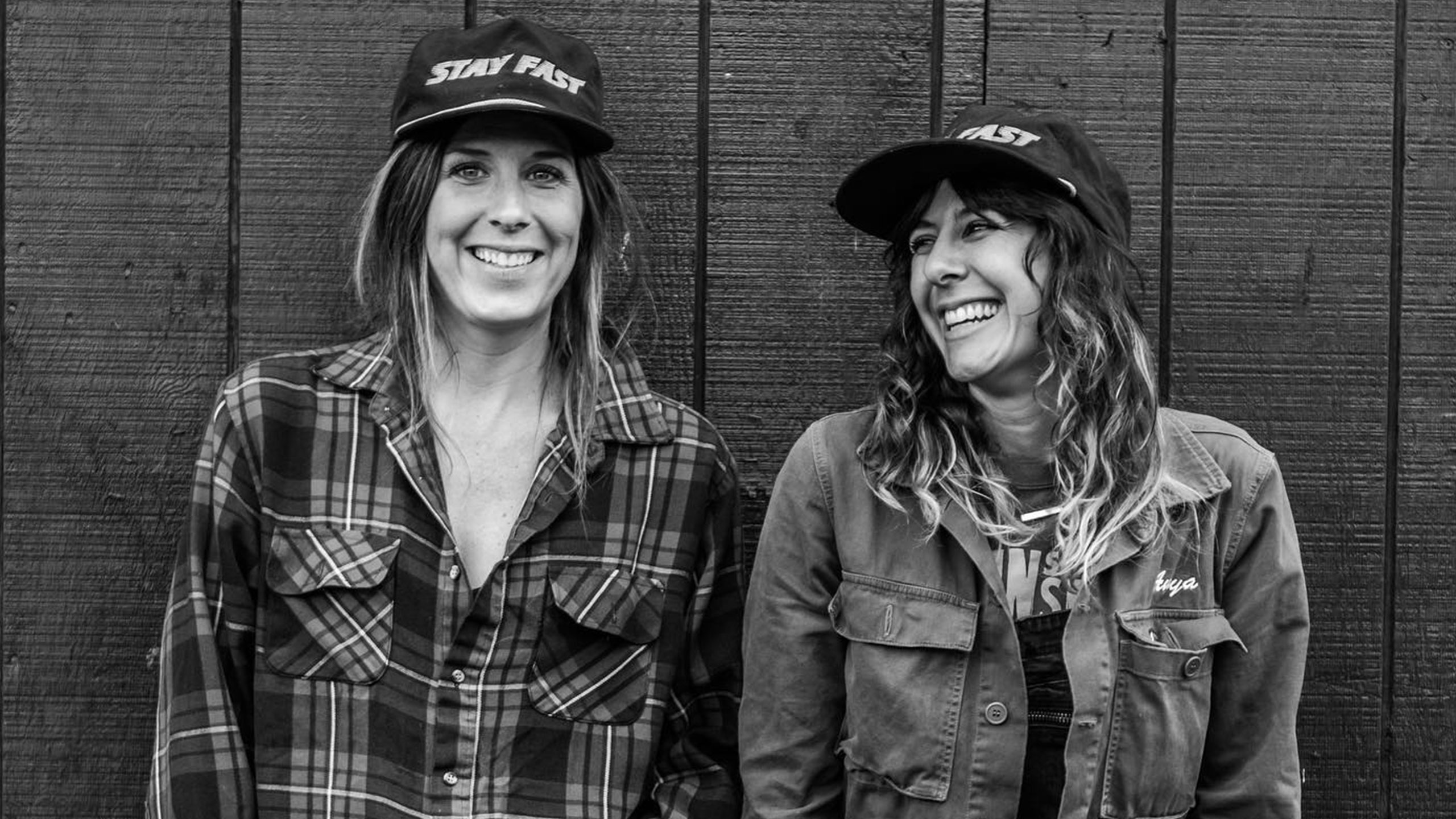 Can you tell us a little bit about yourselves, and how you both met?
Anya: Born and raised on the central coast of California. I grew up spending a lot of time outside. I started riding and racing dirt bikes when I was 7 years old. Grew up to study fashion design, and I have traveled to lots of amazing places in the world, and many more to come. Currently, I live in the mountains of Southern California. I like to go camping and ride motorcycles with my friends, walk my dog and I am a lowkey space nerd. I think that pretty much sums me up.
Ashmore: Dog enthusiast, lover of all things two-wheels, wife, and a mom to a raging toddler named Amelia. I live for being a part of experiences and creating them in my personal and professional life. I met Anya over 10 years ago through a mutual friend, and sold her my first street bike, which was in turn her first street bike and we bonded over that. She outgrew the engine size within a month and once she was on a Harley-Davidson, we planned our first "gals ride and camp" out to Borrego, which turned into the Babes Ride Out and Babes in the Dirt movement.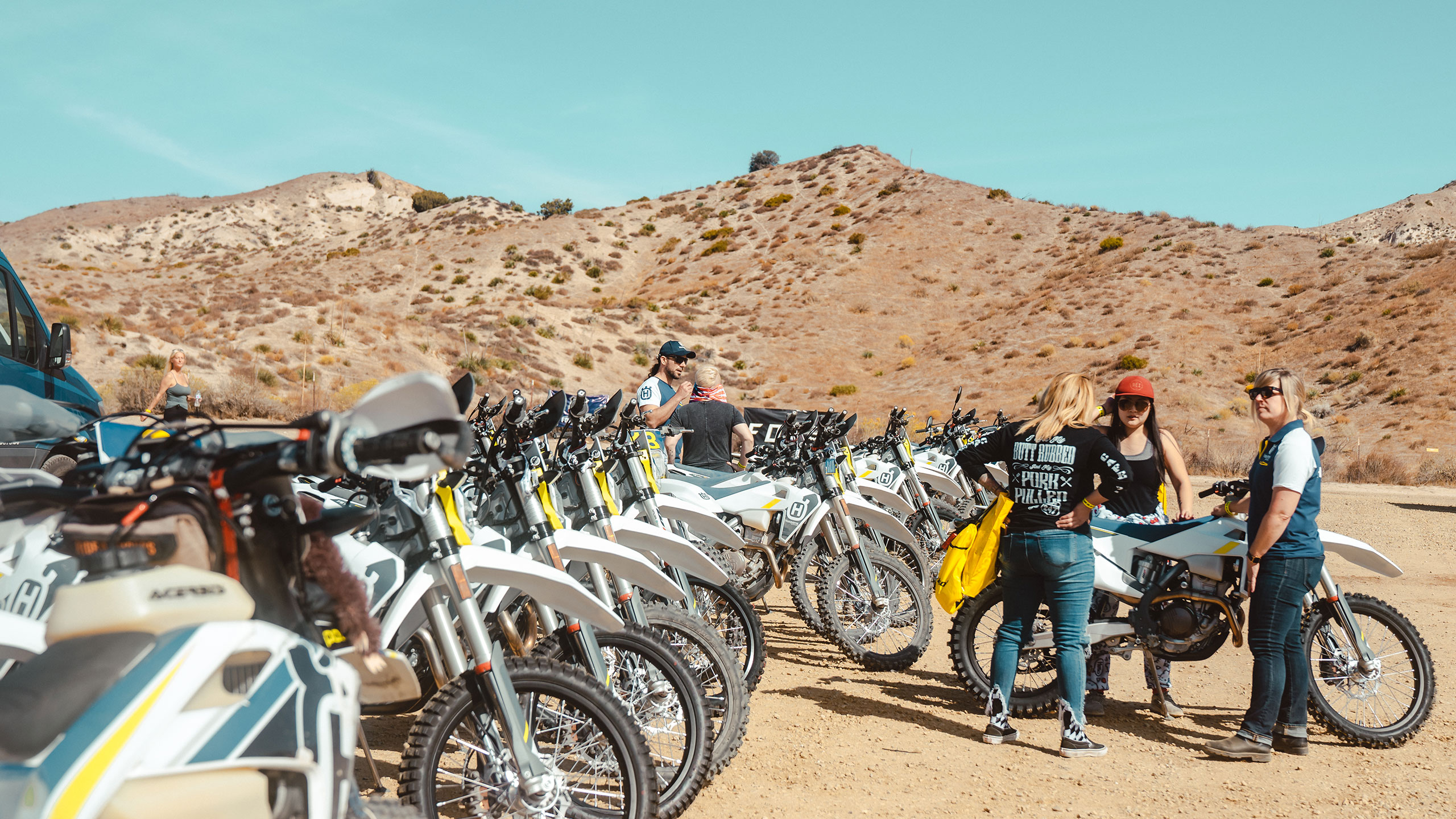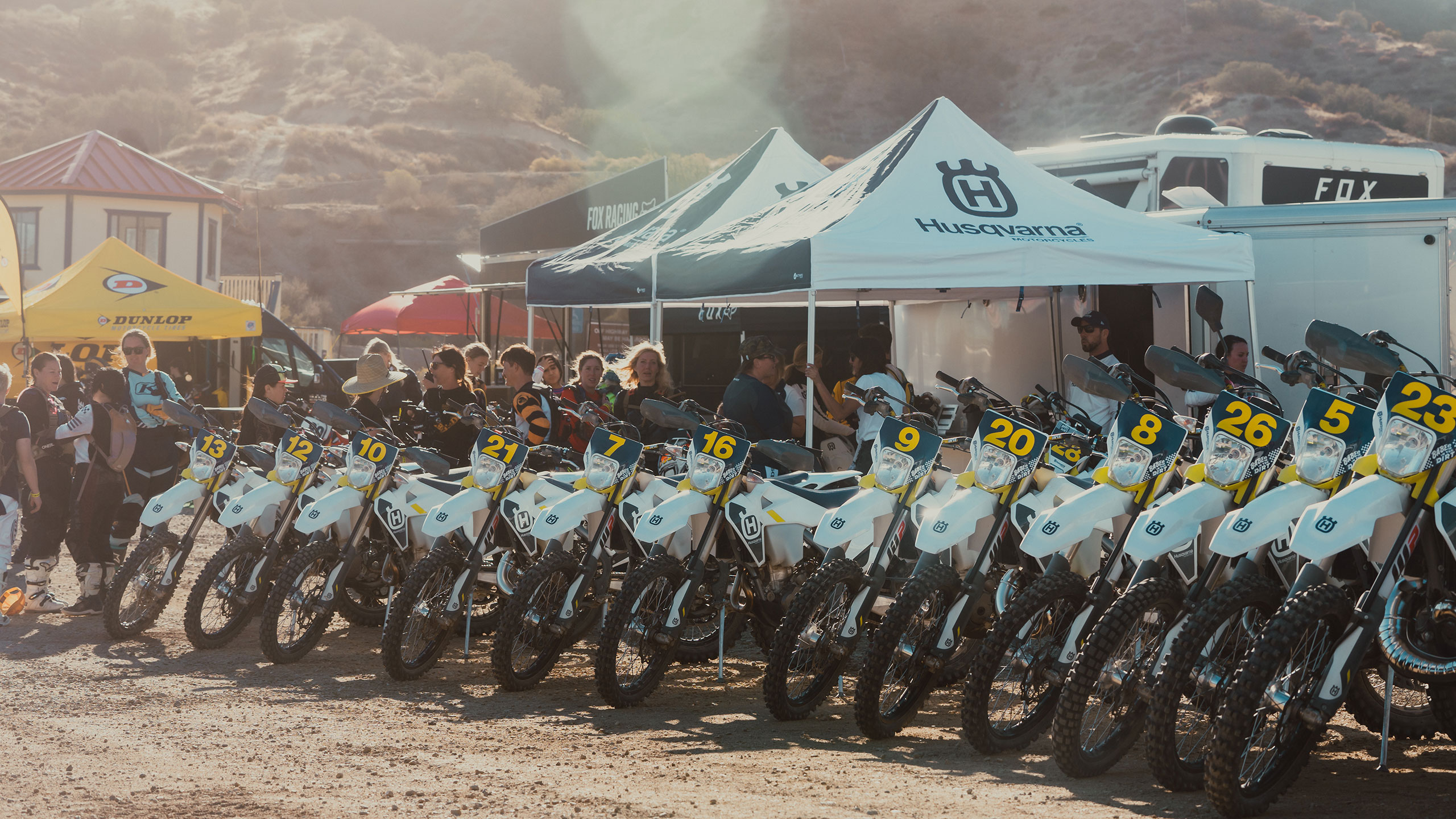 How did Babes Ride Out first come about?
Anya: Ashmore and I were always looking to meet other women riders, and at the time, we both only knew a handful. In turn we decided to put the idea of a campout out there to see if we could make more friends, and BOOM! It was clearly something that was missing in the world for a lot of gals.
You guys have experienced a crazy amount of success with Babes Ride Out – What made you guys decide to evolve your event into dirt?
Anya: The same need applies to both street and dirt. I personally started on a dirt bike, so I already had a passion for it. We saw the benefit of being able to connect like-minded off-road riders as well as maybe introduce some street riders to dirt bikes. We both believe that dirt bikes are the best way to get started with motorcycles and the best way to become a skilled motorcyclist and instill confidence on and off the road.
Ashmore: Babes Ride Out started in fall of 2013 (50 ladies) and Babes in the Dirt started in spring of 2014 with about the same amount of riders showing up. We just "went for it" because we had a lot of fun connecting with so many diverse riders and sharing a common love of two wheels. At the time, I had never ridden a dirt bike and it still took me until Babes in the Dirt 3 to feel "ready" to commit to the sport and get my own bike. Now, I can't get enough of riding off-road.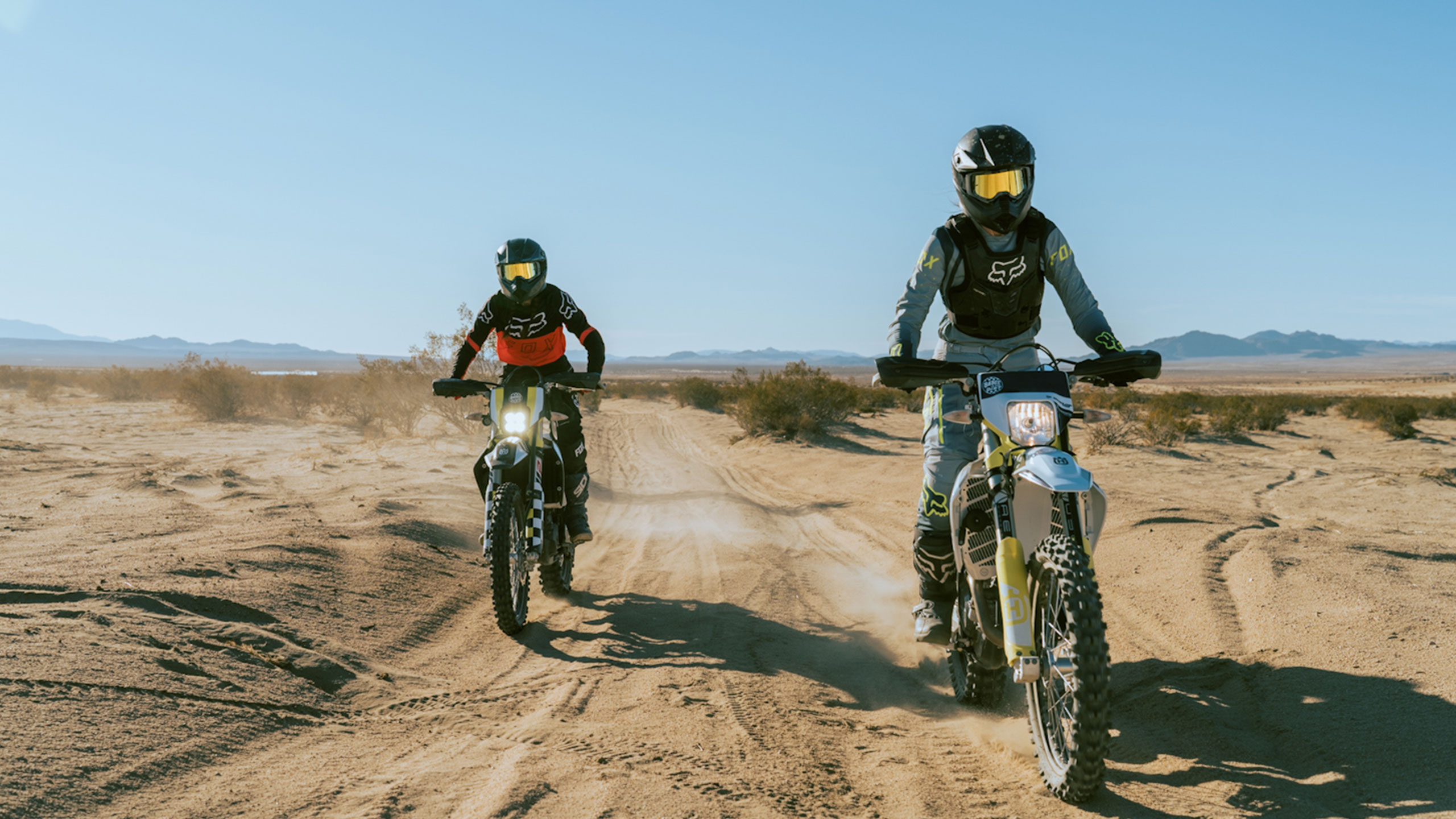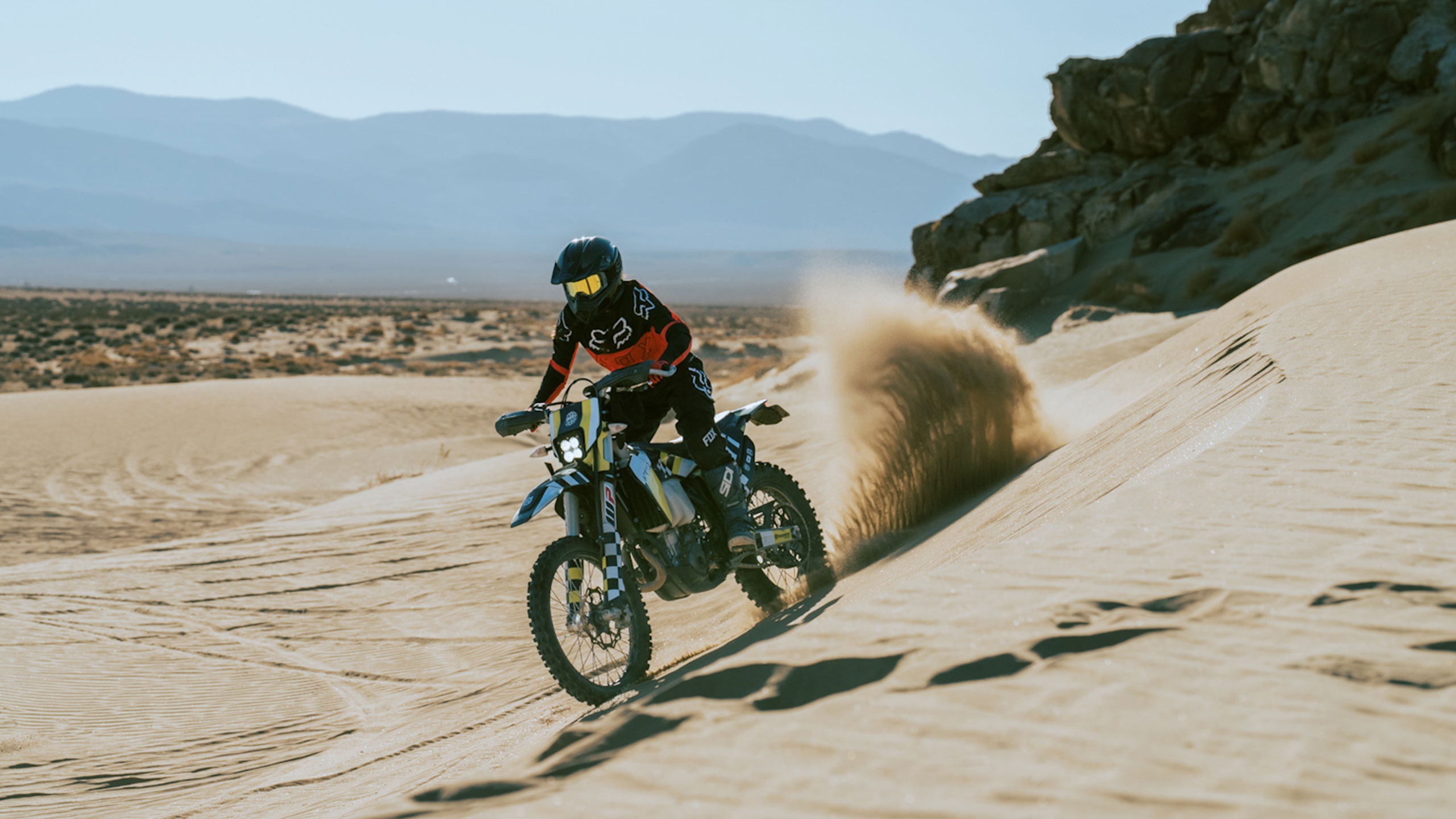 How would you describe Babes in The Dirt?
Anya: Adult summer camp but with dirt bikes LOL.
Ashmore: A place to learn a lot about dirt bikes and build your confidence. We feel each person that comes to this event has the opportunity to find their space within the off-road community, and make some lifelong riding pals.
What makes this event so different from others?
Anya: Back in 2014 when we started, there was nothing else like it. Since then, a lot of similar events have popped up, which is rad! Now, I would say that the programming and the diverse terrain makes it so different and special. We are lucky to have amazing supporters like Bell Helmets and Husqvarna Motorcycles, plus so many more that come out and offer training clinics, demos and educational seminars on site. Riders get direct access to the people behind the brands and that is so unique. The terrain has literally something for everyone. MX, off-road, technical single track and trails from beginner to advanced. It's a wonderland!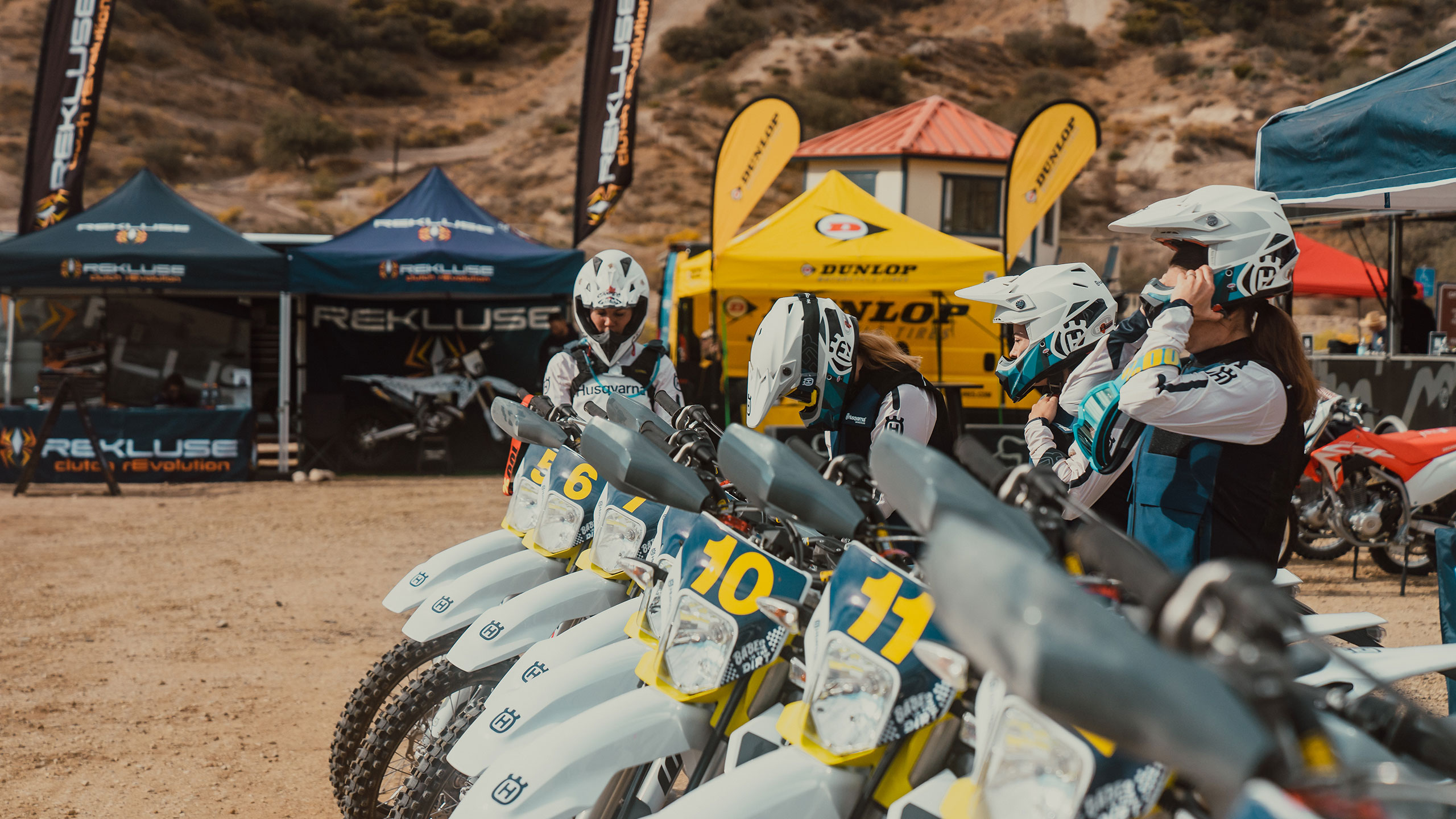 What is the typical attendee like?
Anya: The coolest and nicest gal you can possibly imagine.
Ashmore: I'd say more resilient than most. It's not easy to pack up the bikes and gear, then camp in the dirt all weekend with no showers, ride until your body hurts, then slay it on the dance floor, then do it all over again another day. I need to take an Advil just thinking about it.
Do you have to be a pro-rider to attend the event?
Anya: Absolutely not. We have riders with all different abilities and all different backgrounds come out to enjoy the event. That is the best part.
Ashmore: No one starts off as a "really good rider" and I hope we can break down the false expectation that you have to be super talented at something just to enjoy it. That safety and riding your own ride is the most important all while being willing to learn in the process is the best way to approach it.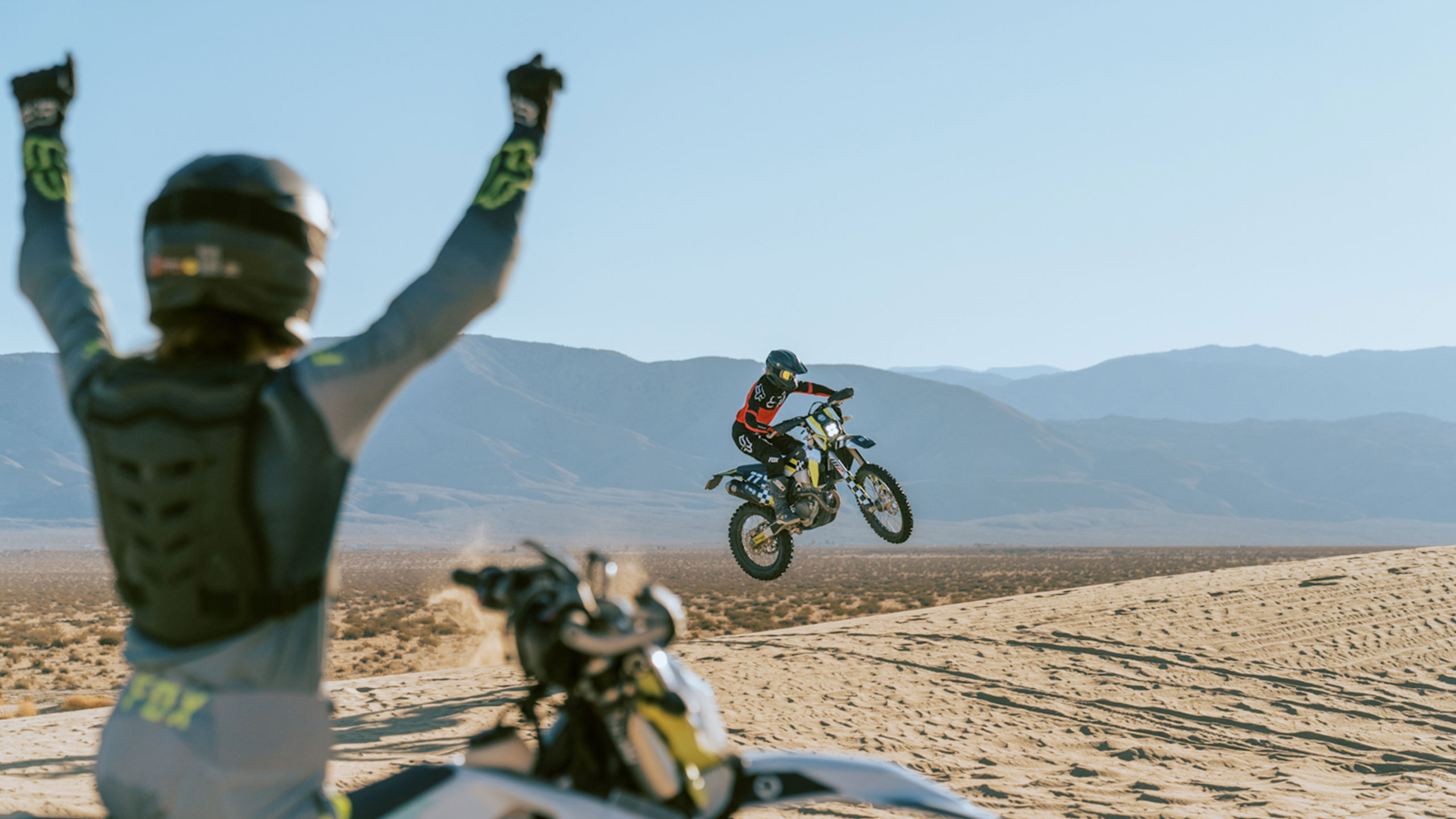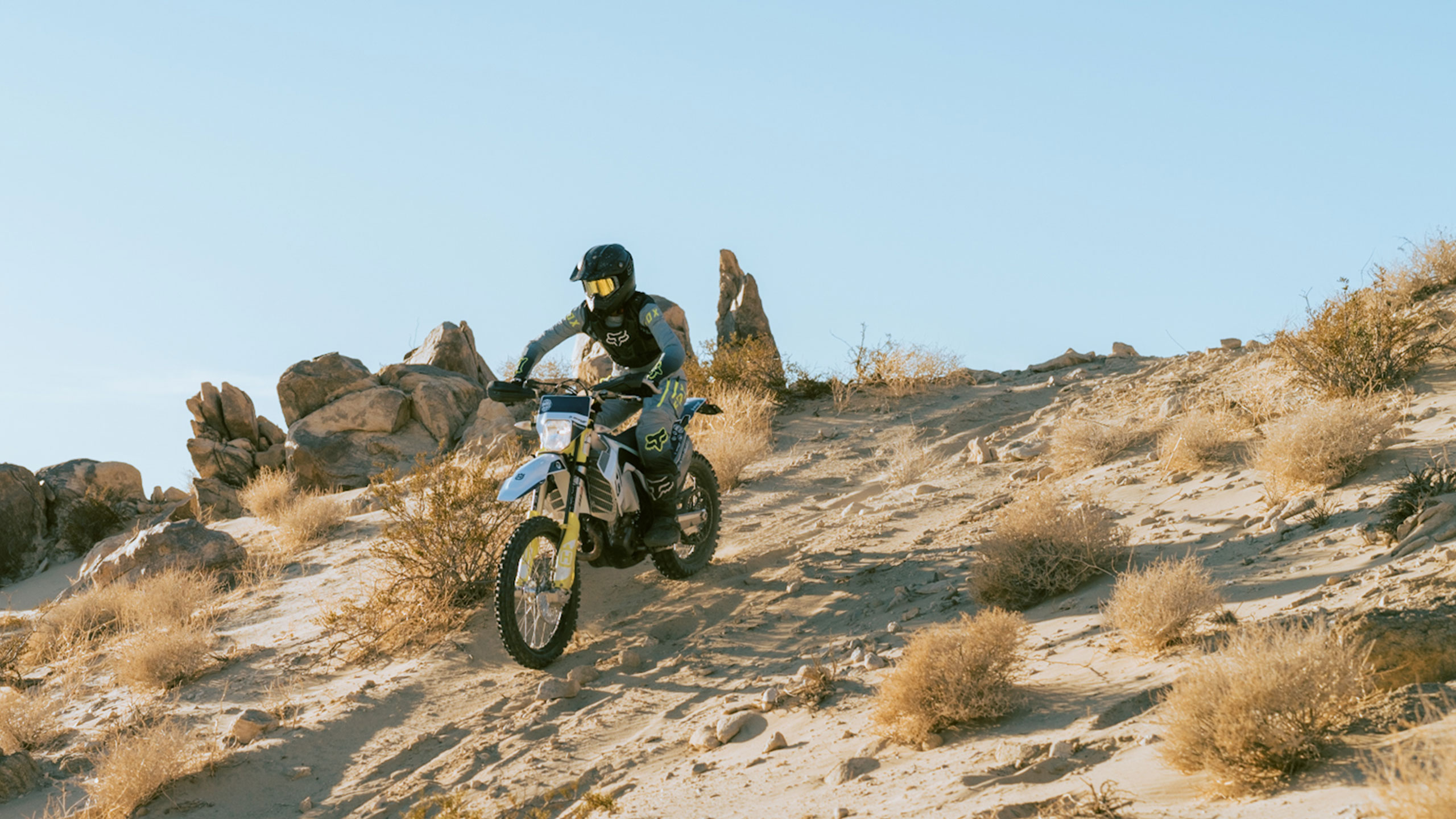 For those who are new to riding, or maybe dirt-curious, what is some advice you'd give a woman that might be on-the-fence of attending?
Anya: Well, I would first ask them why they are on the fence. Hahah. I think dirt bikes are not for everyone for sure. BUT how do you know until you try it? I think Babes in the Dirt is the perfect place to check it out. There are classes on site that can provide gear and a bike. Literally all you have to do is show up. AND there are hundreds of other women there to cheer you on!
Is there something you want each person to walk away from the event with?
Anya: I hope everyone walks away with a new friend that they are going to go riding with.
Ashmore: Memories that will last a lifetime and feeling like a more capable rider.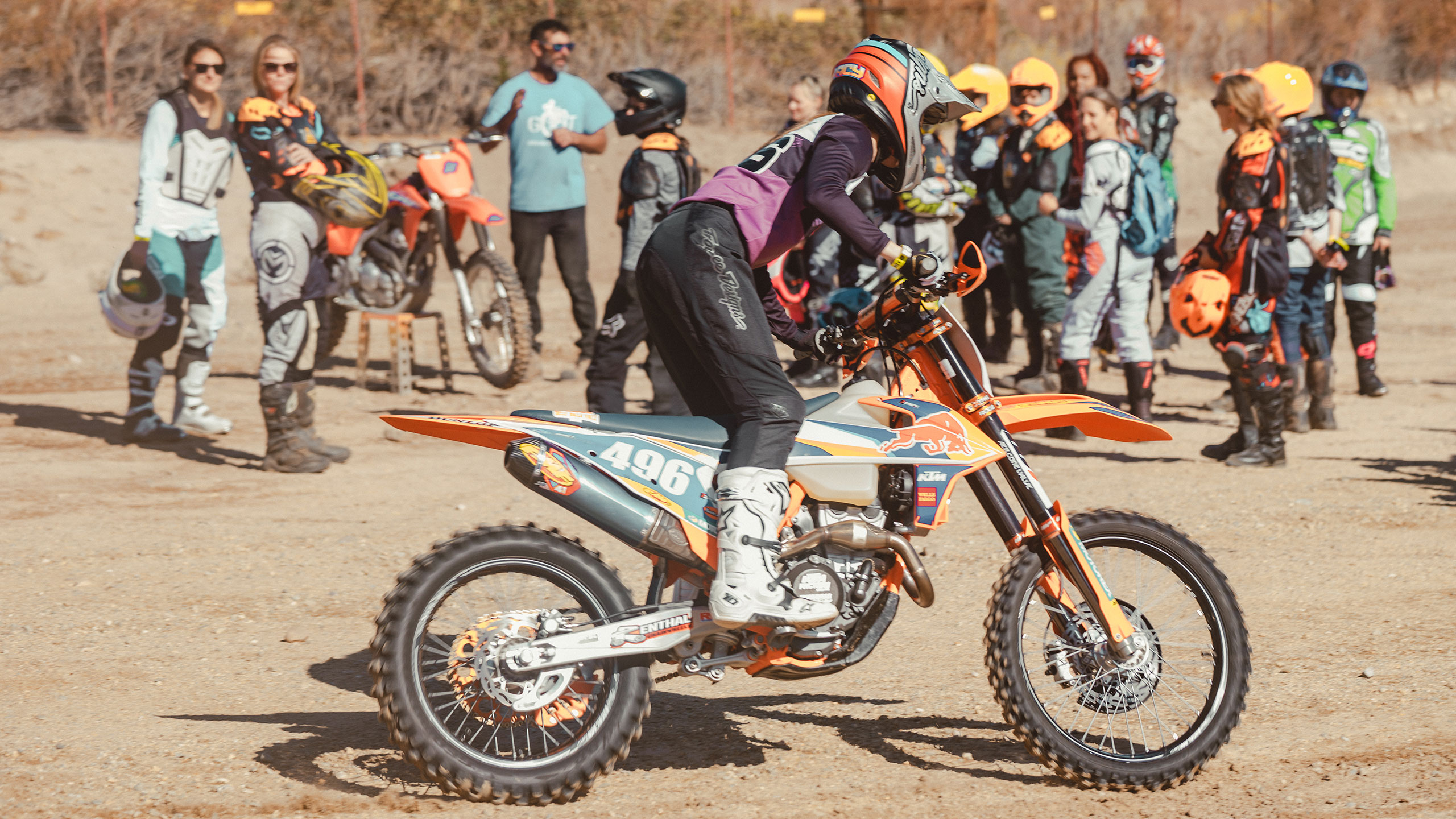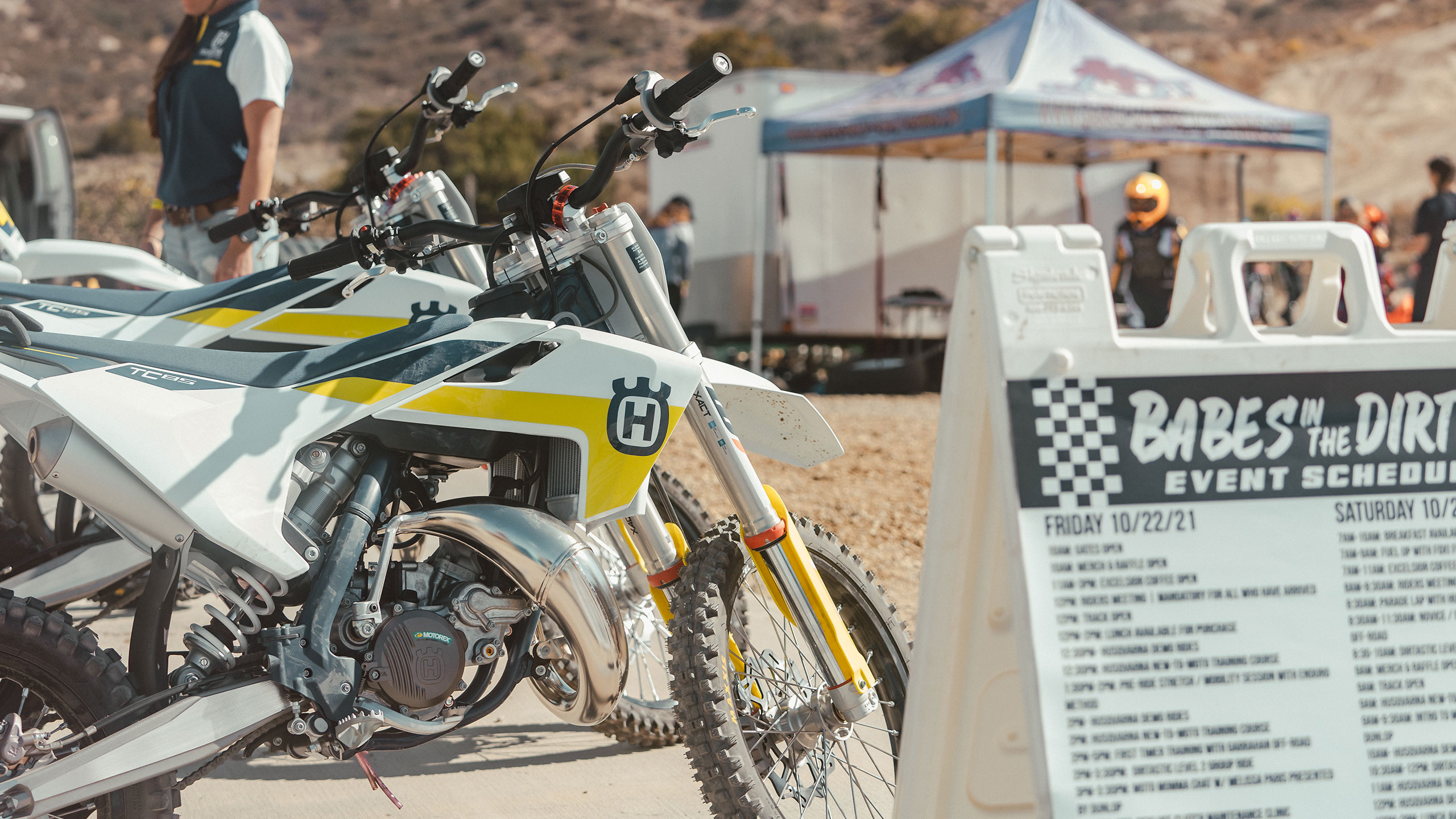 So what's next for you two? Do you plan on expanding the event in any way?
Anya: SO MUCH! We have already started some other smaller events like Dual Sport Summer and other training opportunities. We love these smaller, more intimate riding experiences in addition to the big campout.
Ashmore: Lord help us but yes, there is going to be a lot more coming in the next year so buckle up as we continue to commit ourselves to growing the sport as best we can.
For those who'd like to learn more about you and the event, where should they go?
On Instagram at @babesinthedirt
Or visit BabesintheDirt.com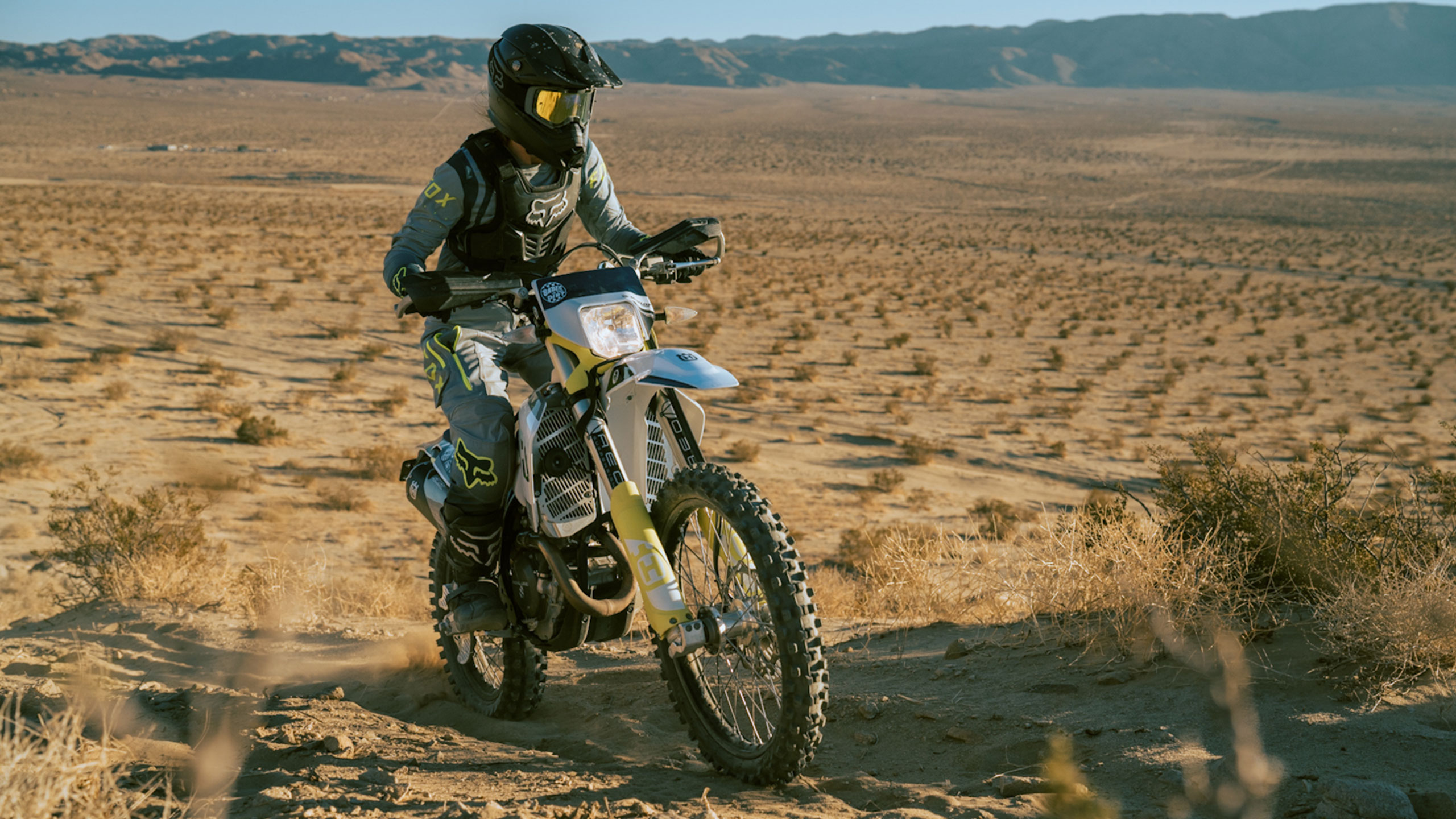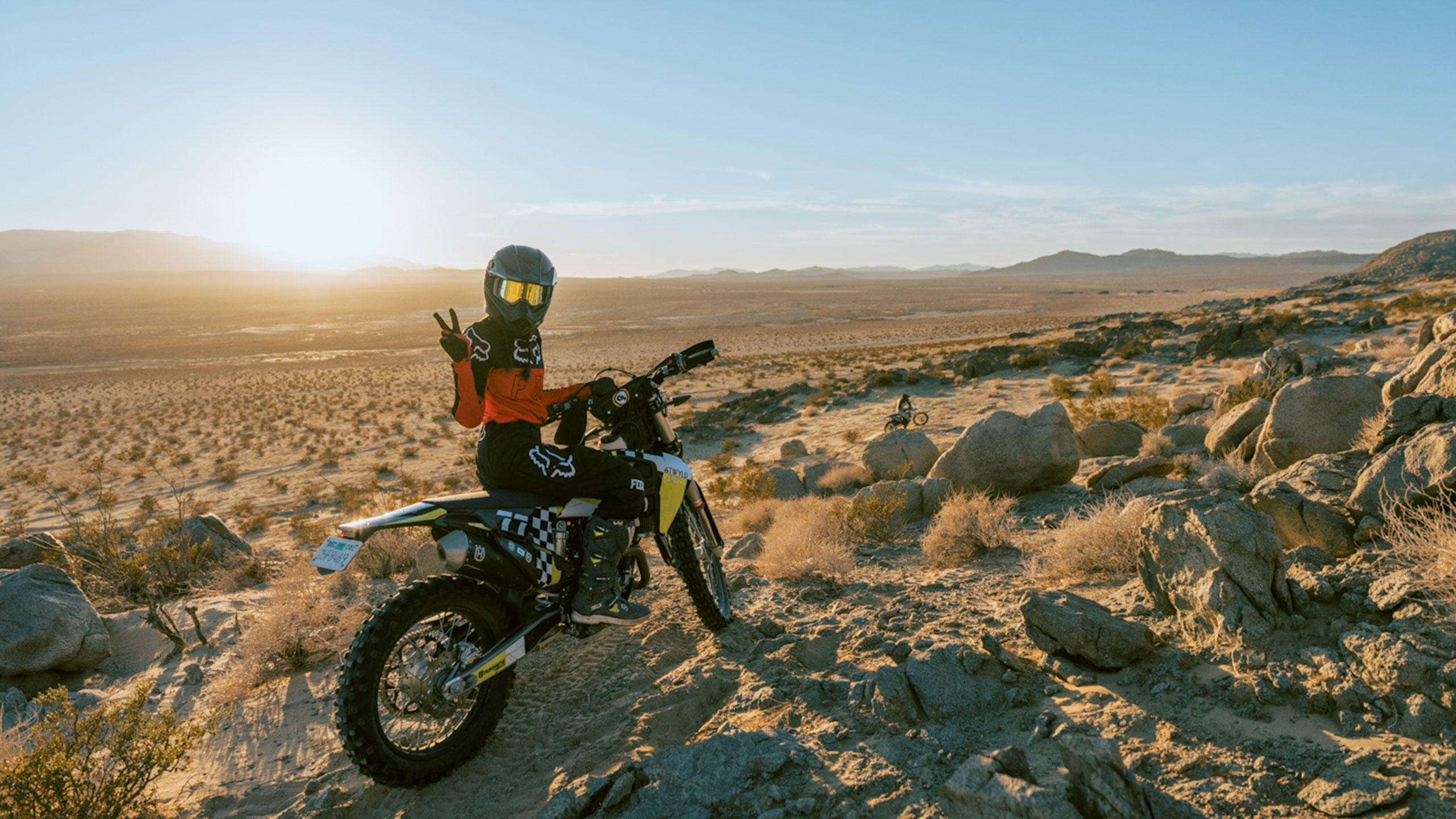 The Choice of Professionals