I try to work hard on everything that I do — to make everything special, as special as I can.
Bob Haro
Not many people can say they invented a sport. For Bob Haro, his signature style of riding, distinctive illustrations, and passion to standout kickstarted a BMX movement in the 1970s that changed the action sports landscape forever.
To say we're fans would be an understatement, so when we had the chance to work with Haro, we jumped at the opportunity. Our latest artist collaboration with Bob Haro Design pays homage to an icon. With our Custom 500 helmet as the canvas and Haro's nostalgic design at the forefront, this limited run of 250 helmets will vanish fast. Don't say we didn't warn you.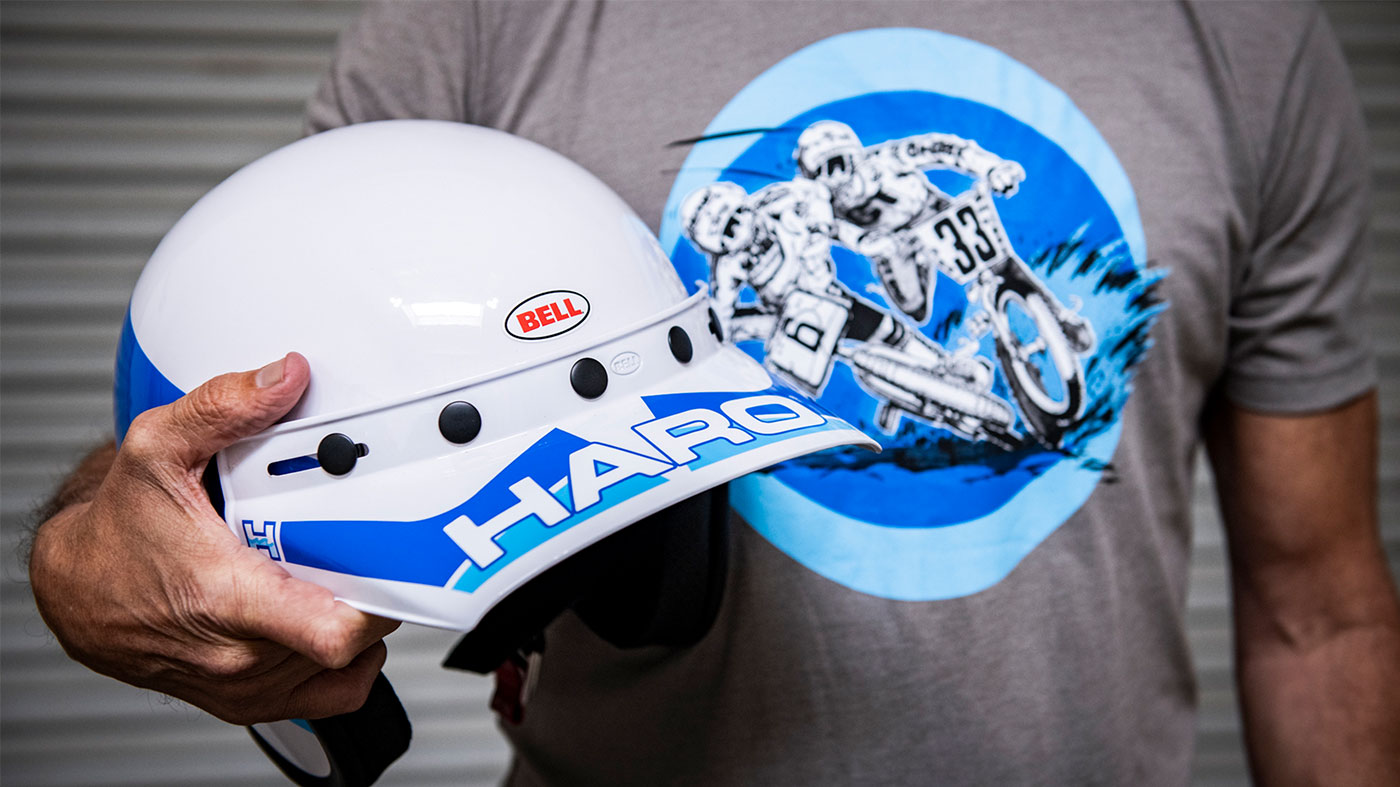 Like most kids, Bob Haro got into BMX because it's what was happening in the neighborhood. And it was cheaper than racing dirt bikes. Growing up in rural San Diego meant miles of open fields were a block from the house, ready to be ridden.
As his riding skills developed as a teenager, so did his artistic expression. Finding inspiration from the things he enjoyed, such as skate and moto, Haro developed his unique style that began his career as an artist. At age 19, he submitted his cartoon illustrations to BMX ActionMotocross Action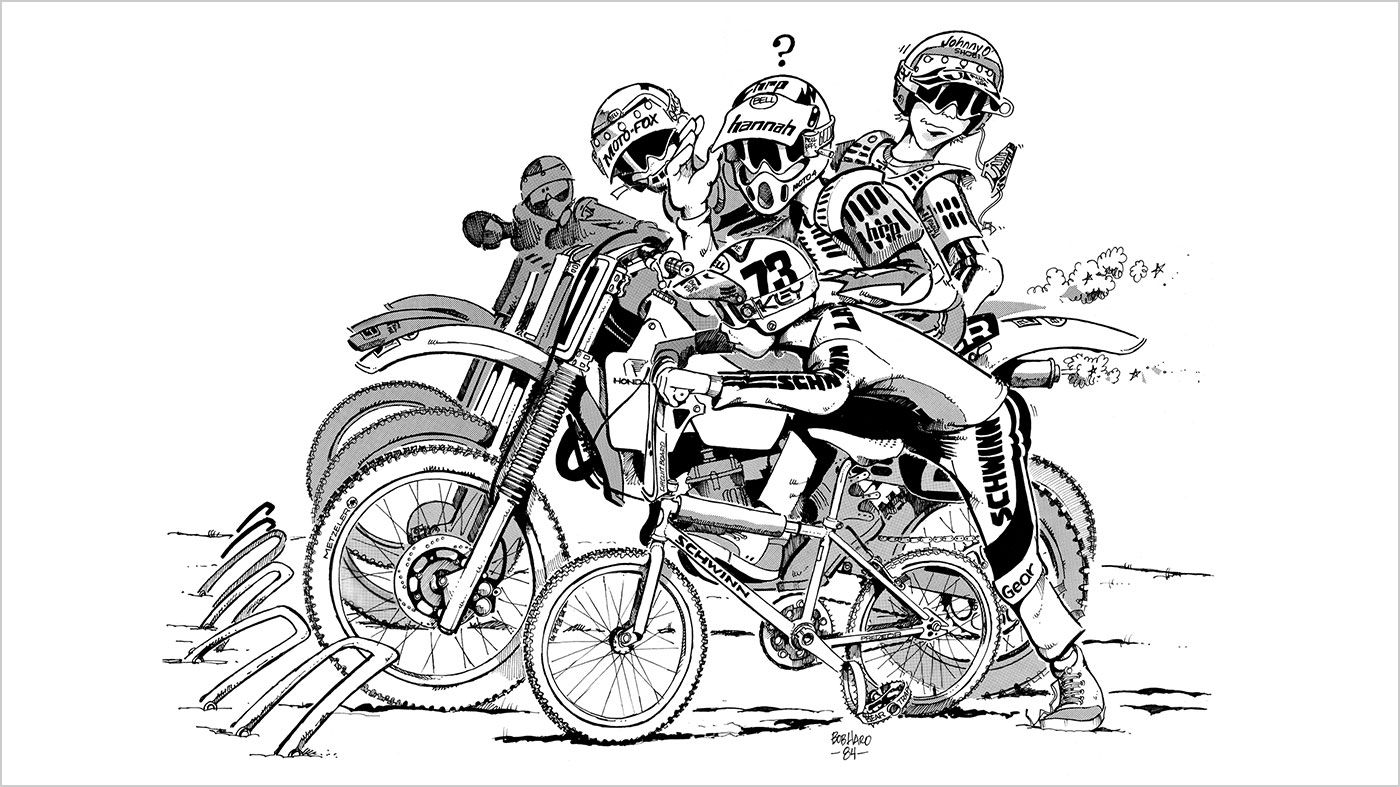 Haro enjoyed racing BMX, but admits he was more of a showoff. By combining both his BMX and MX backgrounds, a new form of riding was born. As Haro puts it, "It's a wide-open palate to what you can do on a bike physically, and in your imagination what you can come up with." It was this imagination that ignited Freestyle BMX.
Freestyle trick riding was different. It was visually exciting and the mid-show entertainment no one was expecting. In 1981, Bob Haro and friends created the BMX Freestyle Tour. They drove over 13,000 miles in a branded van with bikes, ramps and a PA system across the United States and Canada to promote this new California sport. They would perform shows at BMX tracks, motocross races, malls, bike shops, and any slab of pavement they could find. It was this public display of Freestyle BMX that evangelized kids across the world to the sport Haro had founded.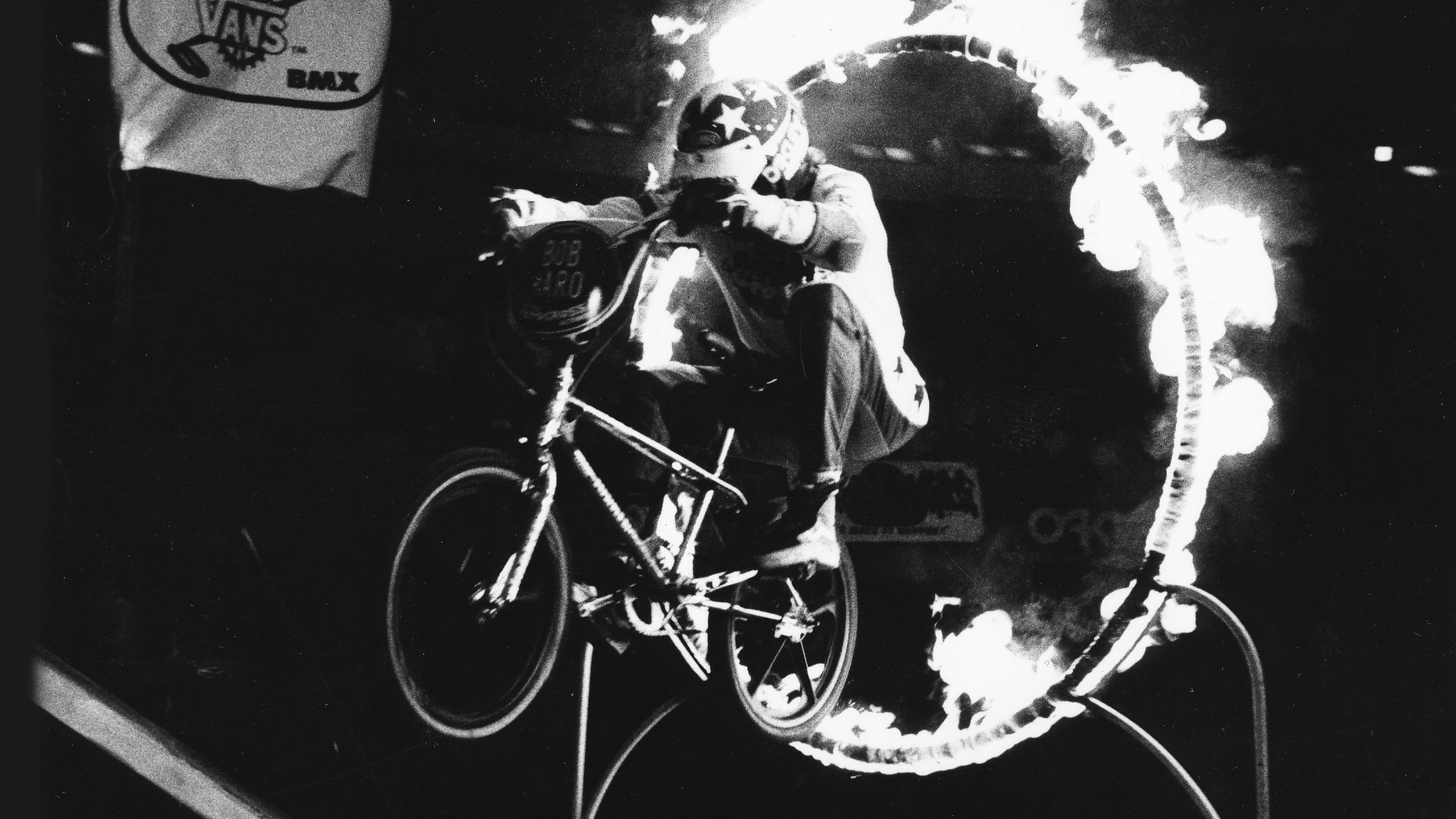 Fast-forward to present-day and the Father of Freestyle BMX hasn't slowed down one bit. He's done it all. From starting his first company Haro Bikes, to being a stunt rider for E.T, to helping the 2008 and 2012 Olympics BMX teams and later the Red BullRevolution series, Bob Haro will remain a legend in this industry.
For me, I'm still hungry. There's so much I want to do.
Bob Haro