Photo Credit: George Marshall
In late 2022, Bell signed our youngest athlete ever; freestyle BMX star, Caiden Cernius. Only 11 years old at the time, Caiden was already a well-known entity in the two-wheeled community, boasting a global YouTube presence (BMX Caiden) with well over 1 million subscribers, and 200k plus followers on Instagram. This year, we're stoked to announce the release of his new Signature Sanction 2 DLX, featuring a design led by the young ripper himself, and aimed at inspiring other young riders to get into "Send Mode".
We caught up with Caiden during his busy schedule of traveling, riding, and producing content to learn more about his journey on two wheels, get the low-down on his new helmet's design inspiration. Meet Caiden…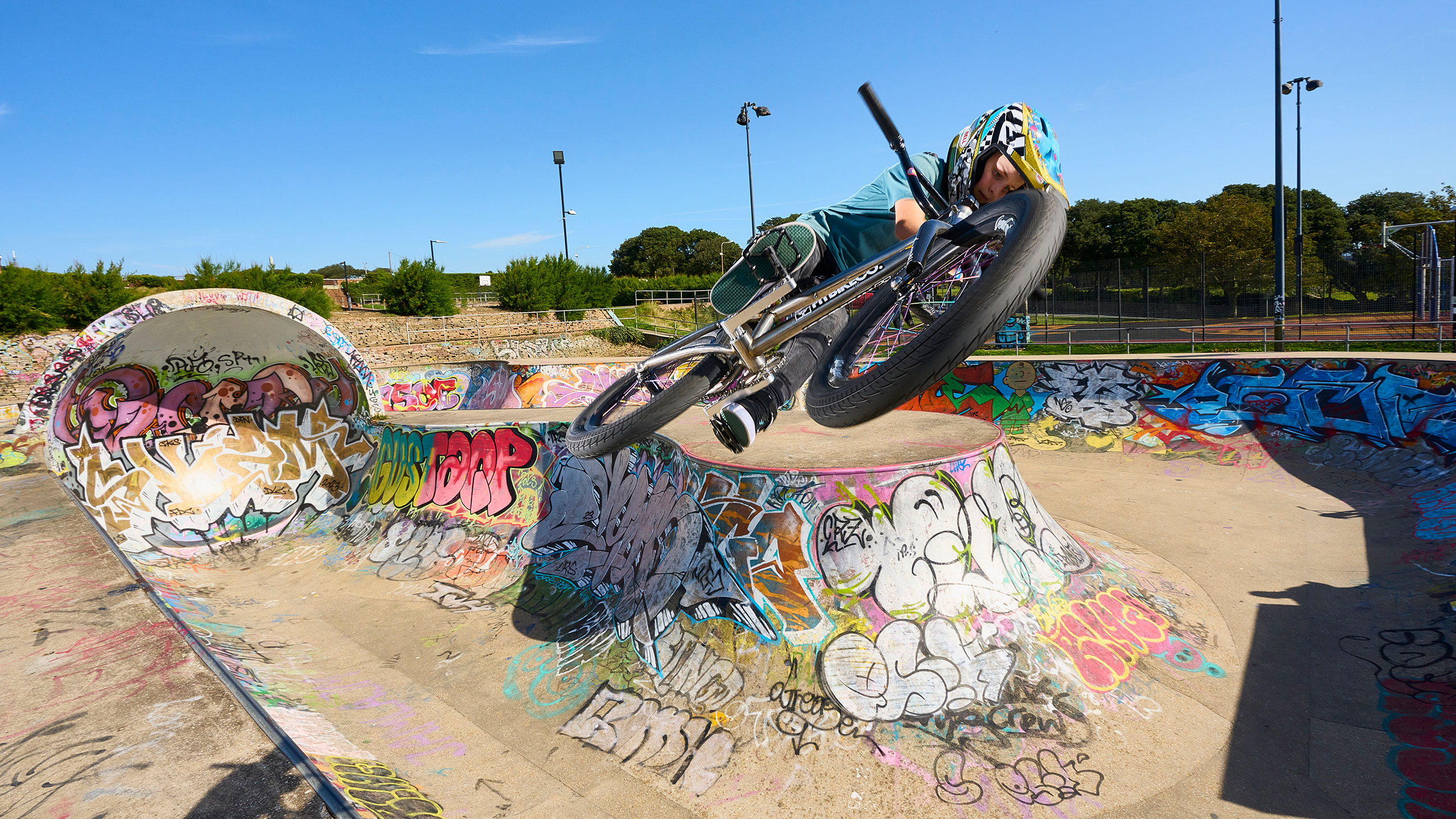 Introduce yourself, how old are you and can you tell us where you are originally from?
Hello! My name is Caiden Cernius, I am 12 years old, and I was born in Las Vegas, NV.
What is your earliest memory of cycling?
I think the first time I remember riding was probably around 4 years old. My dad would always taking me to the motocross track, and I would spend a lot of time on BMX bikes between races.
What is your favorite thing about riding?
I think all the cool places I've been able to visit and making friends all over the world.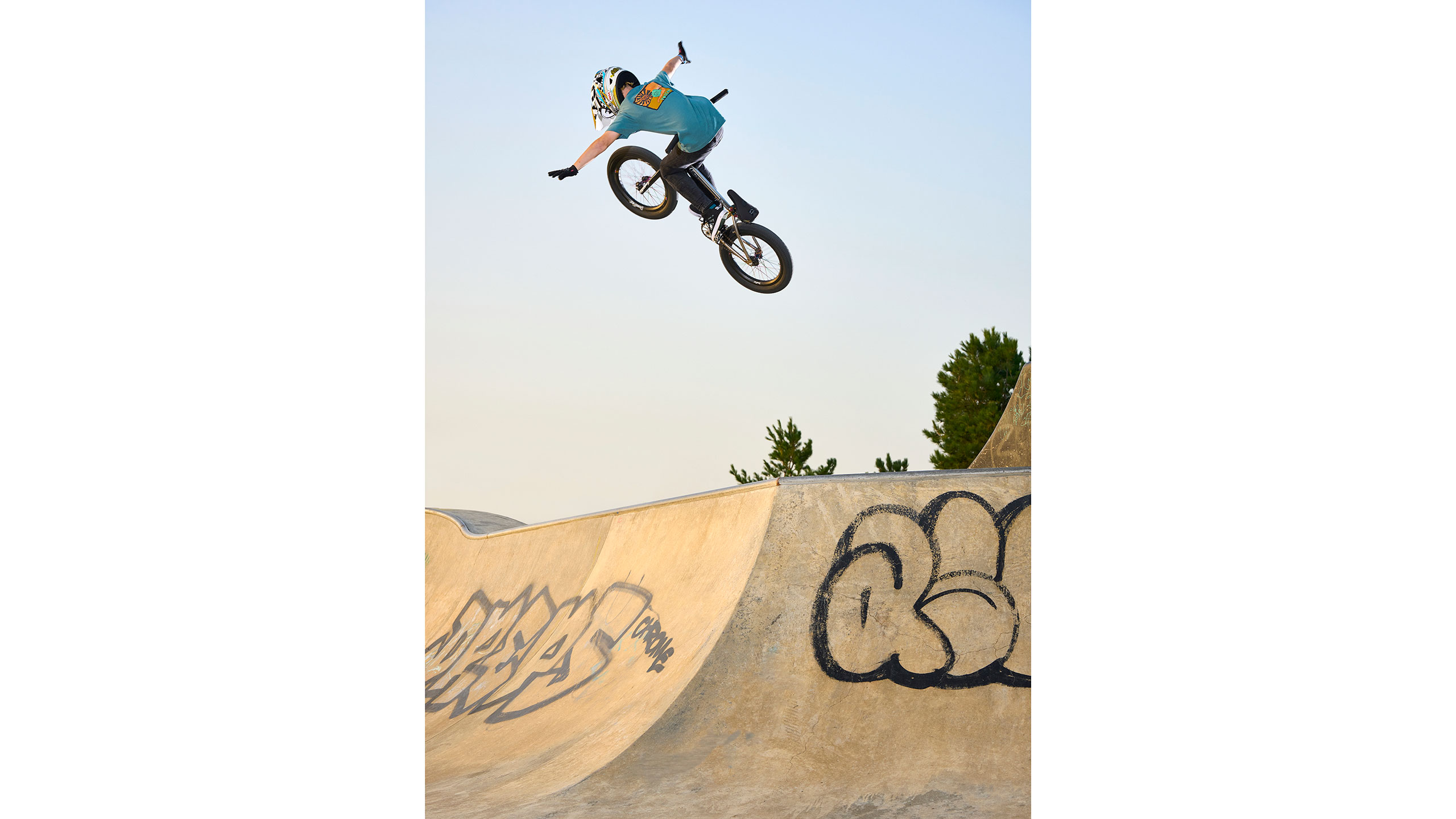 What rider (riders) have had the biggest impact on your riding style?
I really like Logan Martin. He does everything perfect and is super nice.
We know you travel quite a bit. Where is your favorite place you have ridden so far? Where is a place you cannot wait to go?
I really like Japan, the BMX scene is pretty cool there. I want to go everywhere! I'm a little disappointed I missed a big comp last month in China, so hopefully I can go there next year.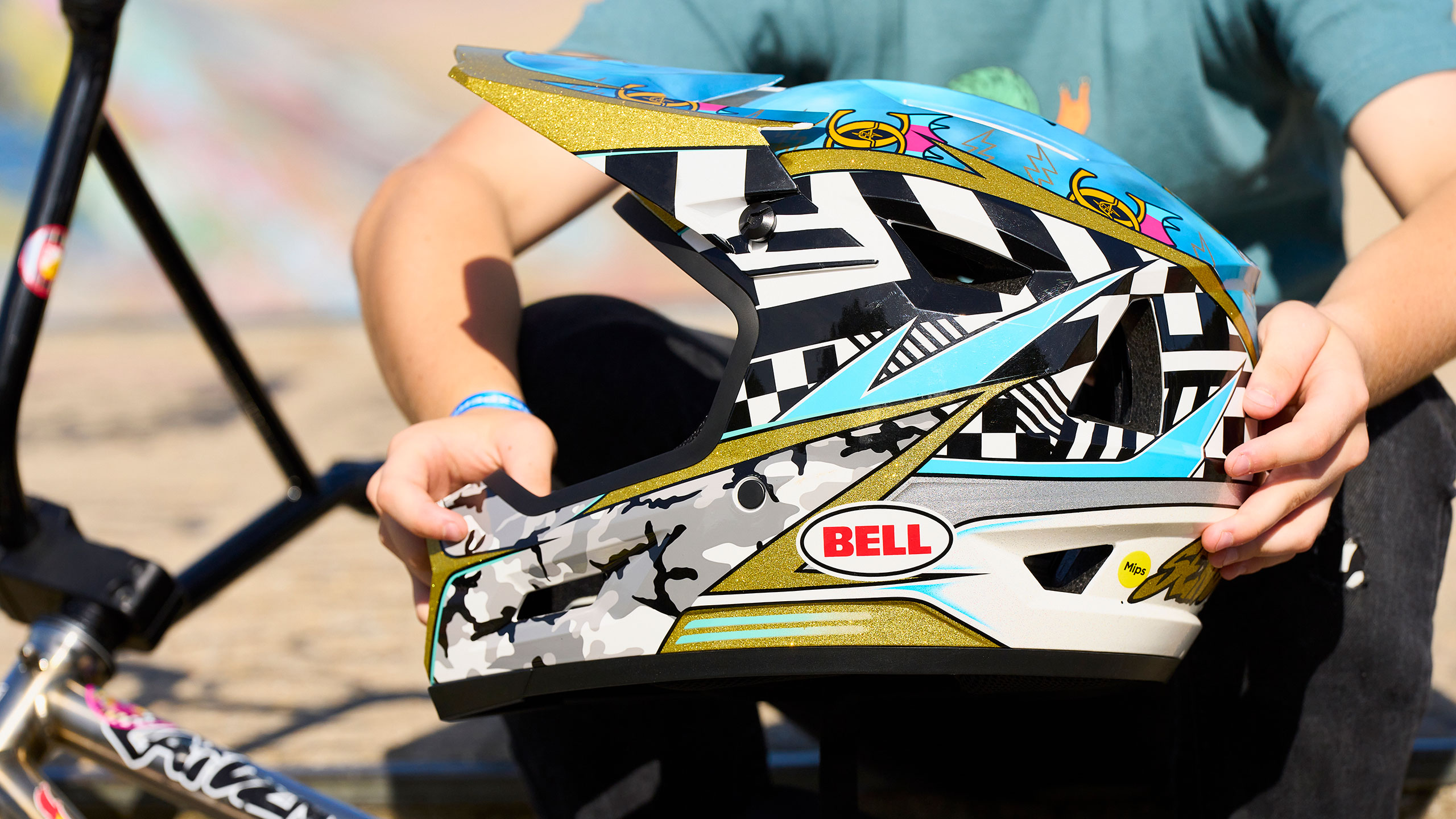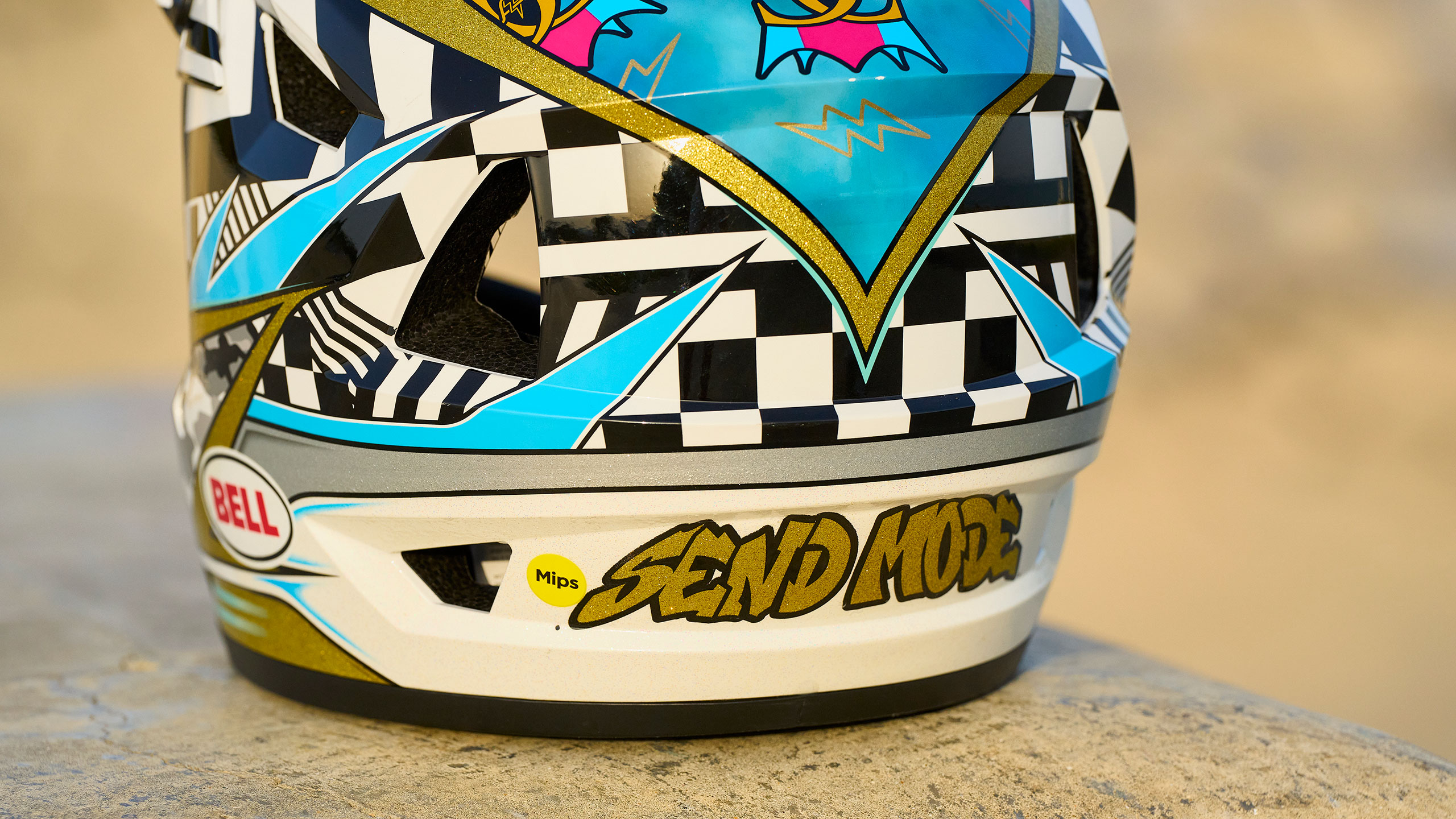 Tell us a bit about some of the elements of your signature Sanction 2 DLX graphic?
Well, it's really cool to have a signature Bell helmet. I've always had custom helmets, so to be able to kind of share that with everyone is exciting. I think the top with the blue and gold is awesome, and I love the snow camo. I love the whole thing!
For those that don't know, what is "Send Mode"?
Send mode is just something I started saying with my friends when I was like 7, and it's like sitting at the top of the ramp, and you just got to tell yourself, "Okay, I have to get into Send Mode now!"
What is one trick you really want to stick?
I just got double flairs and triple whips, and I'm pretty happy about that. But right now I'm working on flip drops and front flairs.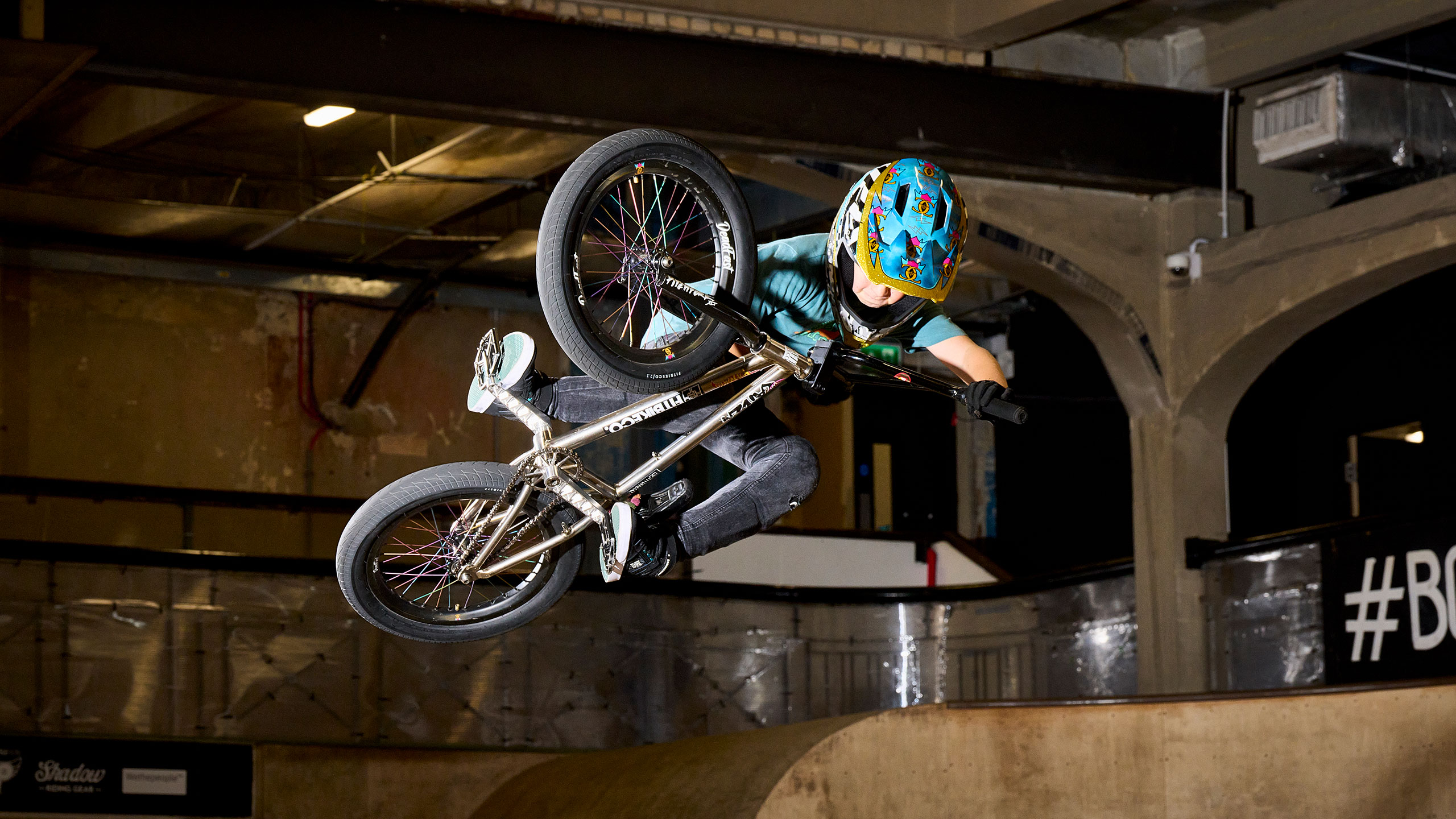 Where are you now, where are you headed next?
Right now, I'm in England. There was a lot going on in Europe in the last couple months, so this was a great base. Right now, I'd be happy to go anywhere I have the opportunity to so I can do some traveling this winter.
What is going on in 2024 that you are excited about?
There are some things I really have my fingers crossed for, but too early to say. So just keep getting better and pushing crazy tricks.
Caiden's Choice