Under the Helmet With the Founders of Atwyld
Motorcyclists Anya Violet, Jaime Dempsey, and Corinne Mayer — three friends in Los Angeles — were consistently disappointed in ladies' motorcycle gear. They often found themselves buying clothing and jackets from big-name fashion brands versus gear from tried-and-true motorcycle brands. The three ladies did what motivated and entrepreneurial individuals do: they went to work creating a brand and designing gear that they loved to fill the void in women's motorcycle gear and apparel. Atwyld was born.
Atwyld was founded in Long Beach, CA, by Anya, Jaime, and Corinne and has since become one of the premier motorcycle gear and apparel brands for women. The word Atwyld is something that the ladies conceived to represent the single moment that exists between fear and thrill.
Careful thought and planning go into every piece of gear, and Atwyld has strived to make safety and fashion as seamless as possible. With advanced abrasion-resistant fabrics and low-profile body armor, the gear is built to look stylish yet maintains the functional integrity and safety of motorcycle gear. Whether you're riding a motorcycle or going out to dinner, Atwyld's goal was to create jackets, pants, and more that blurred the lines between casual wear and street gear.
It's important to me, and I think to most women, to look good on and off your bike.
Anya Violet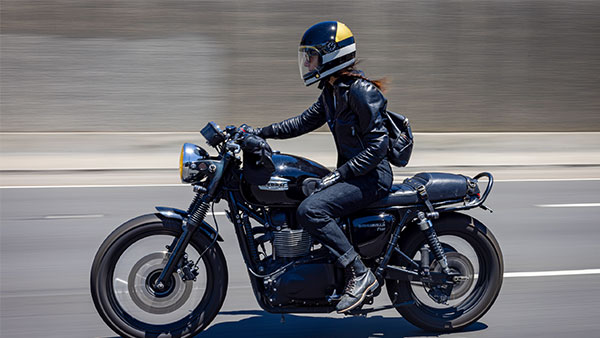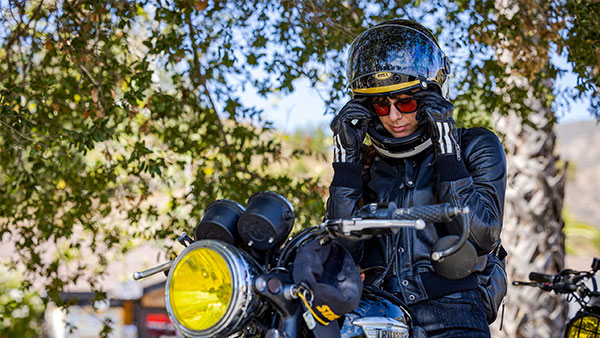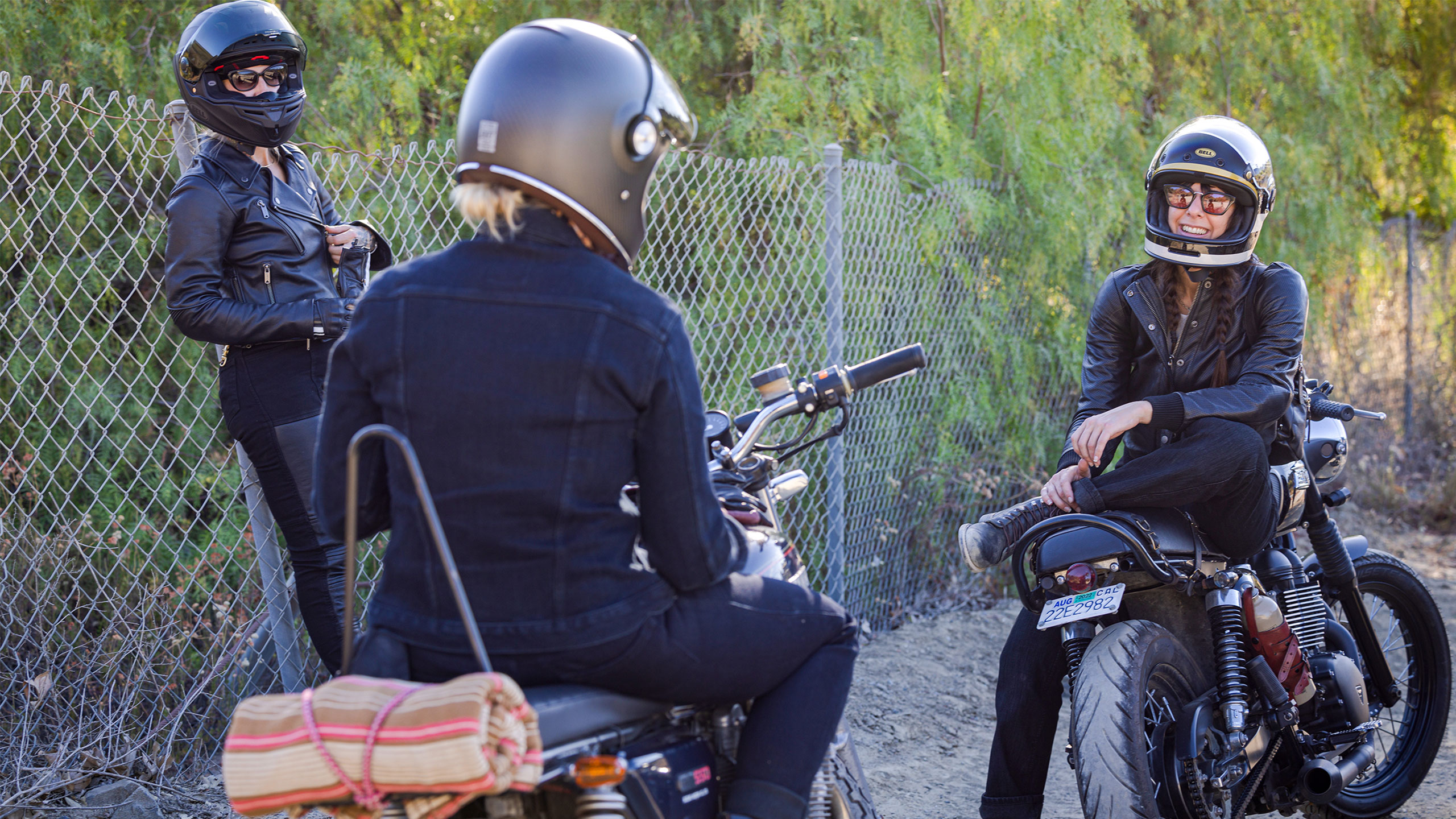 The Atwyld Bullitt is the first helmet in a line of collaborations between Bell and Atwyld. Since the Bullitt was launched, it has garnered a passionate following of motorcycle enthusiasts who want a great looking helmet that performs. The inspiration behind the Atwyld Bullitt graphic draws on the lines, shadows, and buildings of Long Beach, where Atwyld was born. The helmet features the Atwyld marque along with pops of gold that have become part of the brand's signature look.
When you wear our gear, you look like you're wearing normal clothes instead of looking like a transformer.
Corinne Mayer