The Congregation Show has become one of the must attend motorcycling events on the East Coast. Located in a former Ford Motor Company factory in Charlotte, NC, the show is a carefully curated collection of cars and motorcycles from some of the finest builders and collectors. It's a dream that's been brought to life by Jake and Zach Hindes of Prism Supply - two talented and passionate motorcycle enthusiasts.
We sat down with Jake to get the scoop on Prism Supply and the upcoming Congregation Show in the latest installment of Shop Talk.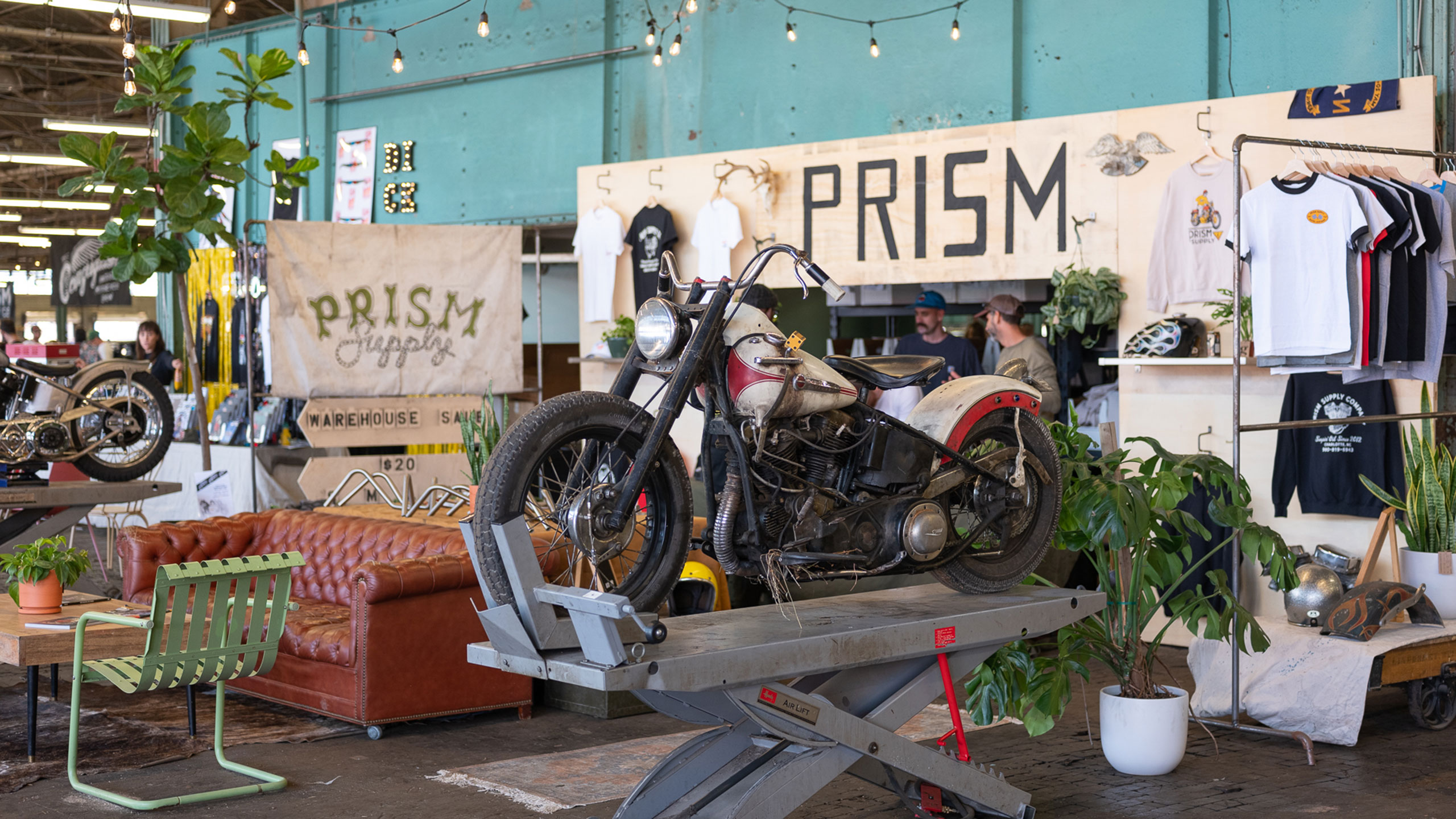 1. What is Prism Supply and how did you get your start in the motorcycle industry?
Prism Supply is an aftermarket parts manufacturing company specializing in products for Harley-Davidson motorcycles. Our goal is to simply make the process of building a motorcycle for someone that doesn't have access to a full shop a little bit easier. We strive to make aesthetically pleasing, high quality, user friendly and reliable products.
My older brother Zach and I were always into two wheels from an early age. We had dirt bikes when we were kids and my dad would always say "If you want to ride them, you have to know how to work on them." So legitimately, we were 5 years old and learning how to take a spark plug out, clean it off with sandpaper, and reinstall it, all so we could just go ride again.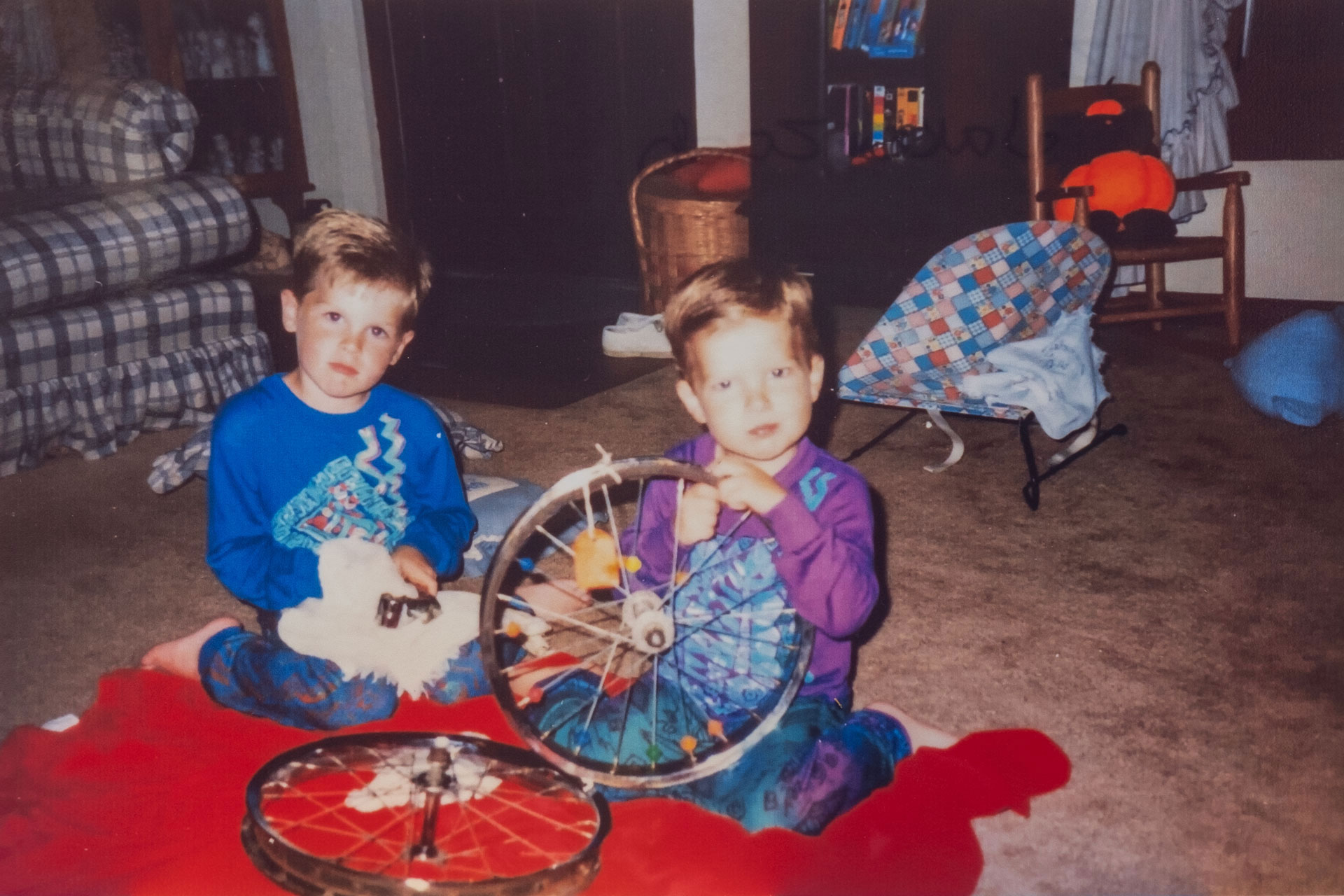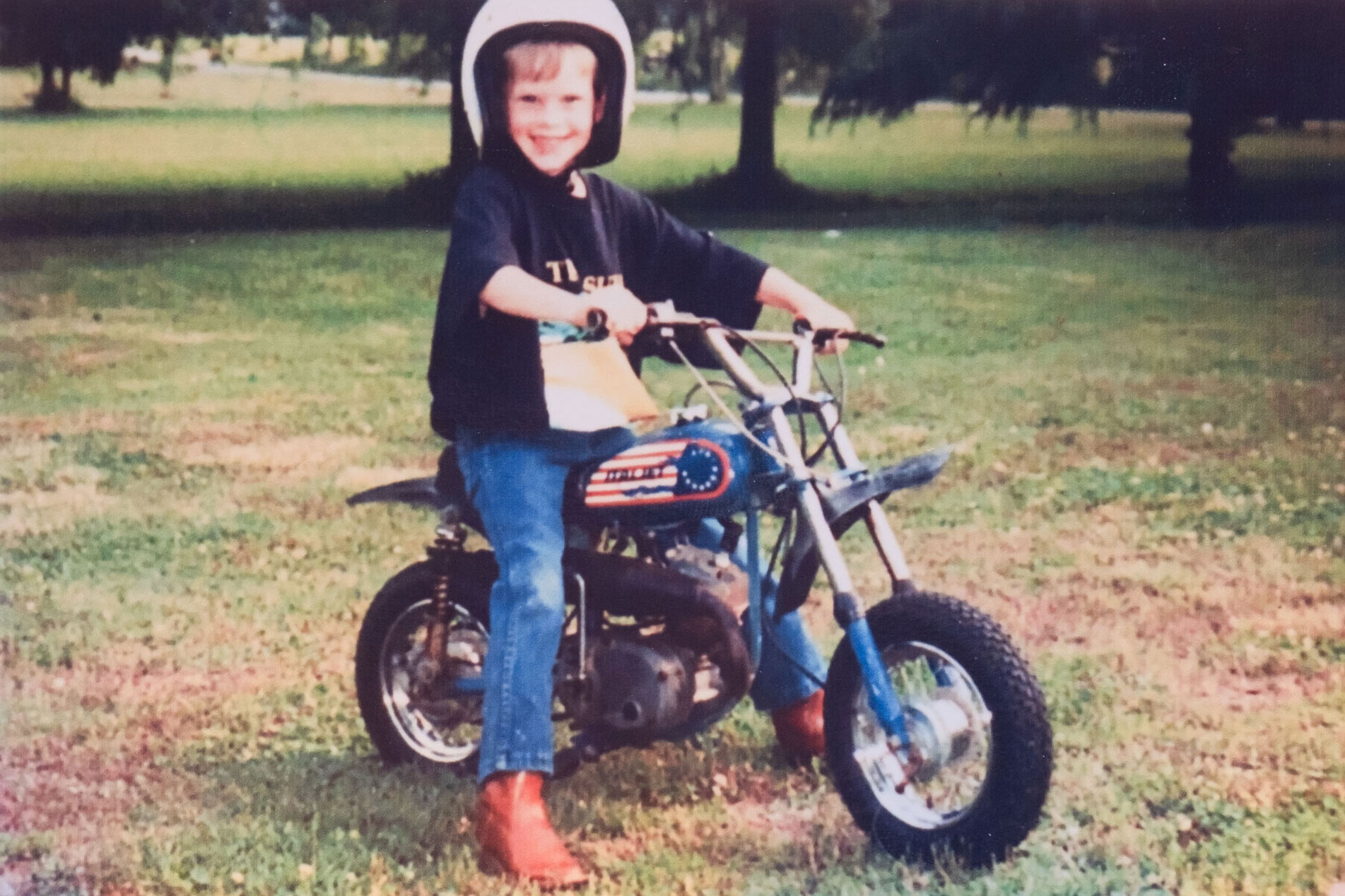 Fast forward 13 years and I ended up buying a 1971 Honda Honda CB350 when I was 18 years old. I started commuting on that thing, but it barely ran so it forced me to learn how to fix it. But during this time, I worked at a machine shop and had full access to machinery and my brother Zach was a fabricator and had full access to sheet metal shaping and fabrication equipment.
The two of us really made a great team for making anything out of metal. We fabricated a set of clip-on handlebars and a taillight for this bike and started posting pictures of our CB350 build on an internet forum. We had a handful of people reach out asking if we would make some similar parts for them. This was the first time we realized people wanted to purchase our "art" and that blew our minds. I was 22 and Zach was 24. We started a business selling motorcycle products. 12 years later we have a team of nine. Every time a Prism part goes into a customer's hand, it still makes us feel special that someone wants our "art."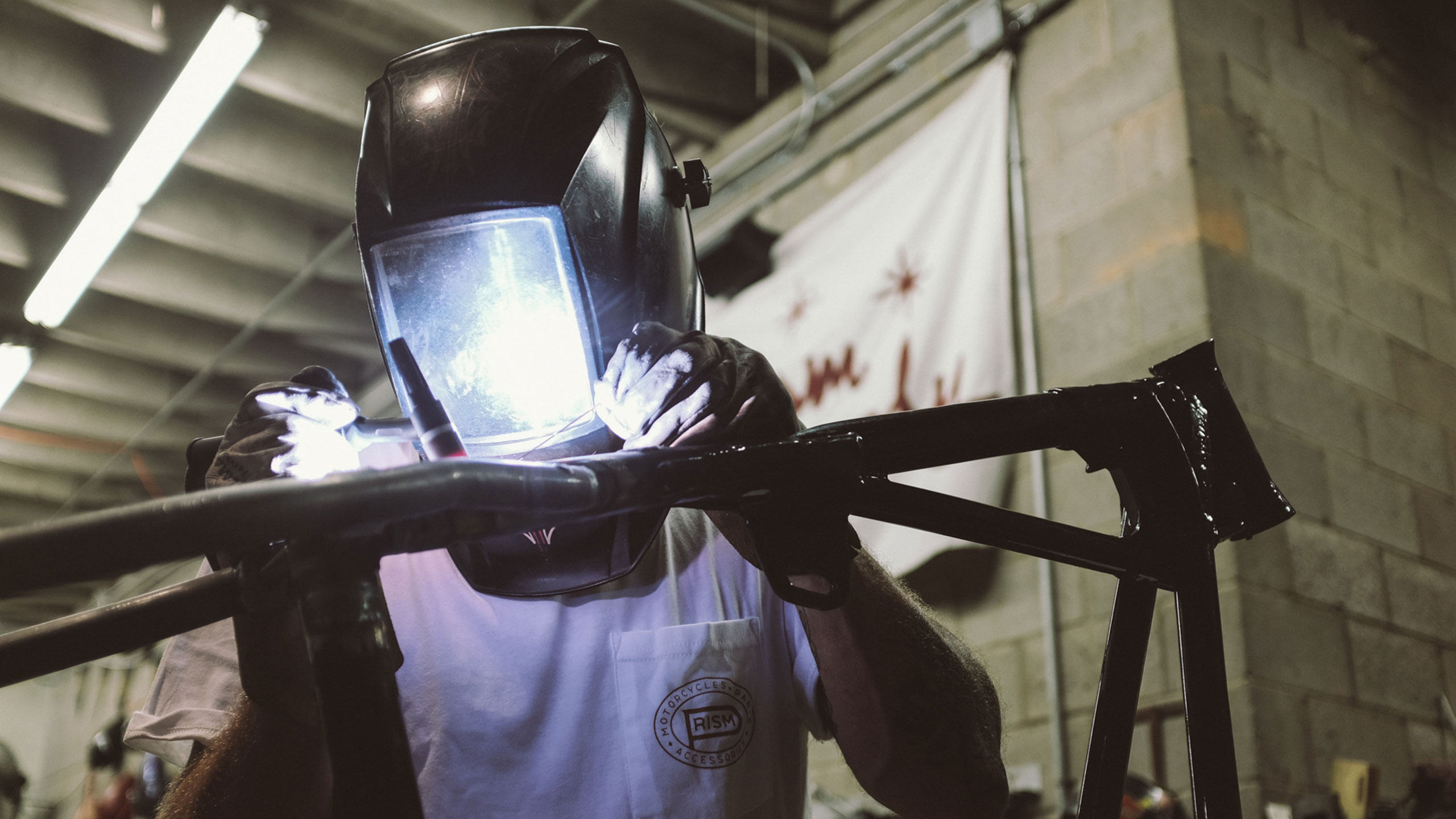 2. How does motorcycle culture on the East Coast differ to the West Coast?
I would say the biggest difference about being on the East Coast instead of the West Coast is that we don't have the scene the West Coast has. But with that said, being on the East Coast has been HUGE for us. When we started Prism we had no boundaries, expectations, or thoughts on what was cool and what wasn't, just because there wasn't much of a culture or community over here. We just did what we wanted and what we thought was cool and that was huge for us. Don't get me wrong, we pull inspiration from the West Coast car and bike scene which is one of the reasons The Congregation Show was born.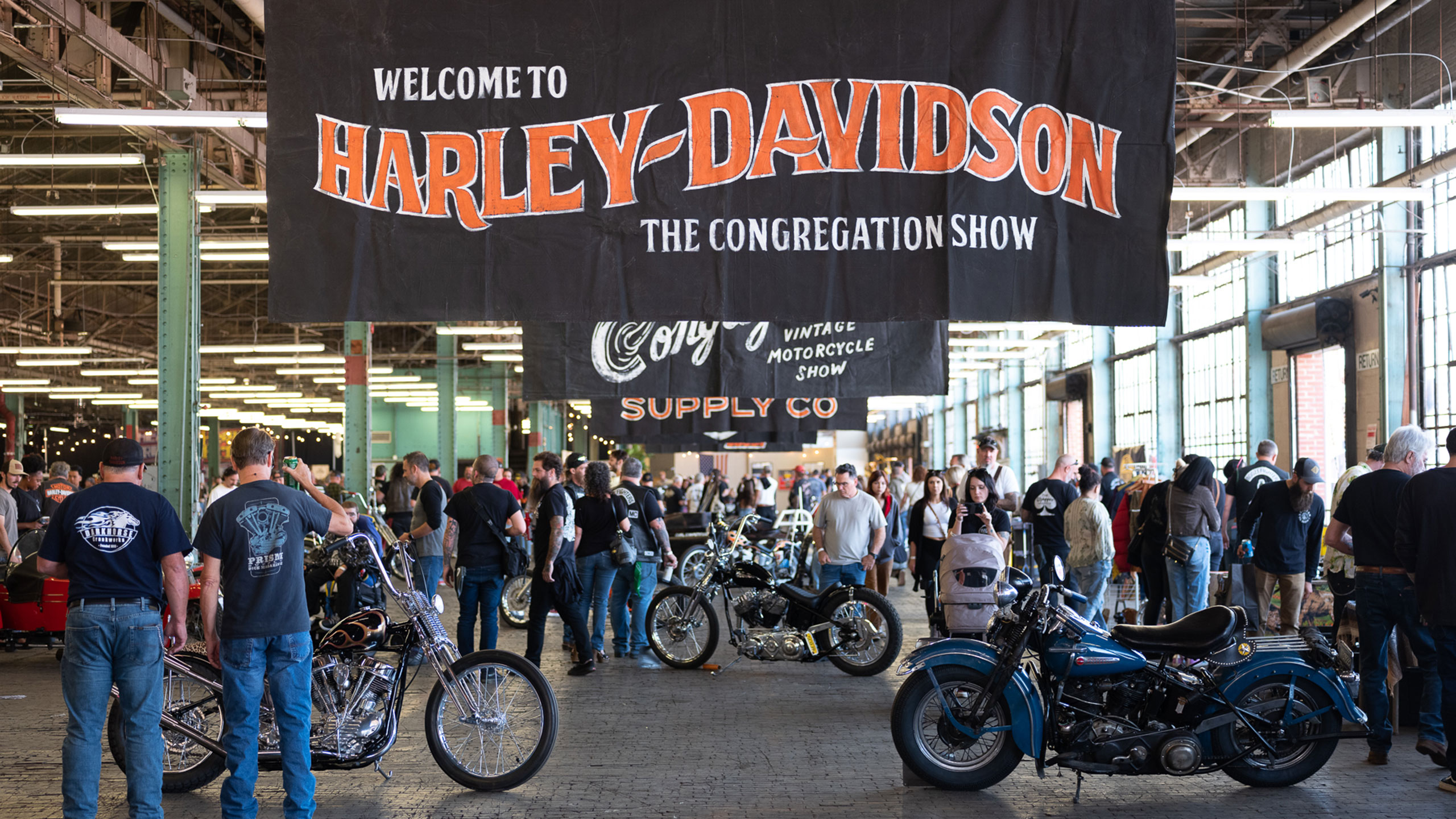 3. What's it like being in NASCAR's backyard and has it influenced your approach to building bikes?
My brother Zach worked in NASCAR basically his whole career with the majority of those years being at Joe Gibbs Racing. I never did, but I would constantly visit NASCAR shops and pick the brains of the teams to see how their operation was done to try and gain knowledge. If you're a talented fabricator in the Charlotte area, you most likely work in NASCAR.
Having NASCAR in our back yard is huge because I believe the Charlotte area is one of the two places that has the most talented motorsports craftsmen, the other being southern California, which gives us a large pool of talented shops and people to work with.
The last thing I would say about NASCAR is "Raise hell, praise Dale" and never forget that.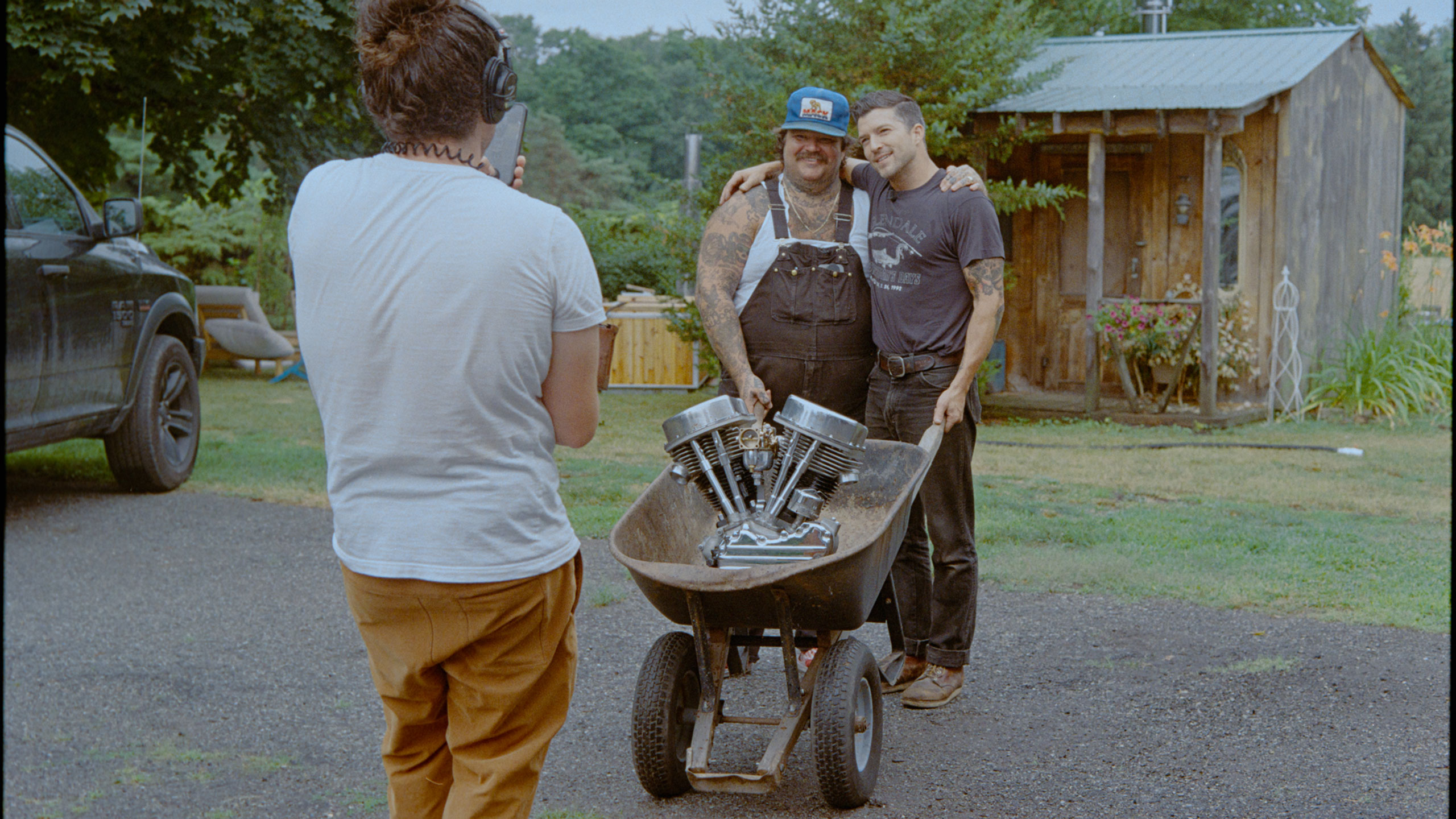 4. Your My Garage series has taken off. What are some of the bikes and who are the personalities that you had the most fun interviewing?
My Garage has been such a fun experience for us. When all of the Prism employees hang outside of work, we still stay in the "garage" and work on motorcycles, listen to music, talk about life, etc. My whole life it's been that way. I remember when my dad would take us to hang out in his friend's garages when we were kids. Now, my son and daughter do it with me.
For me a garage has always been an enjoyable, special, sacred space, and one where people feel comfortable talking about life and sharing their story, which hints at the reason this series was born. We wanted to share this experience and stories with the world.
Each person has their own unique story. It's really opened up my eyes to different cultures and communities and I hope it's doing the same for the viewers. We're all in this together. Let's support each other, have fun, and enjoy life.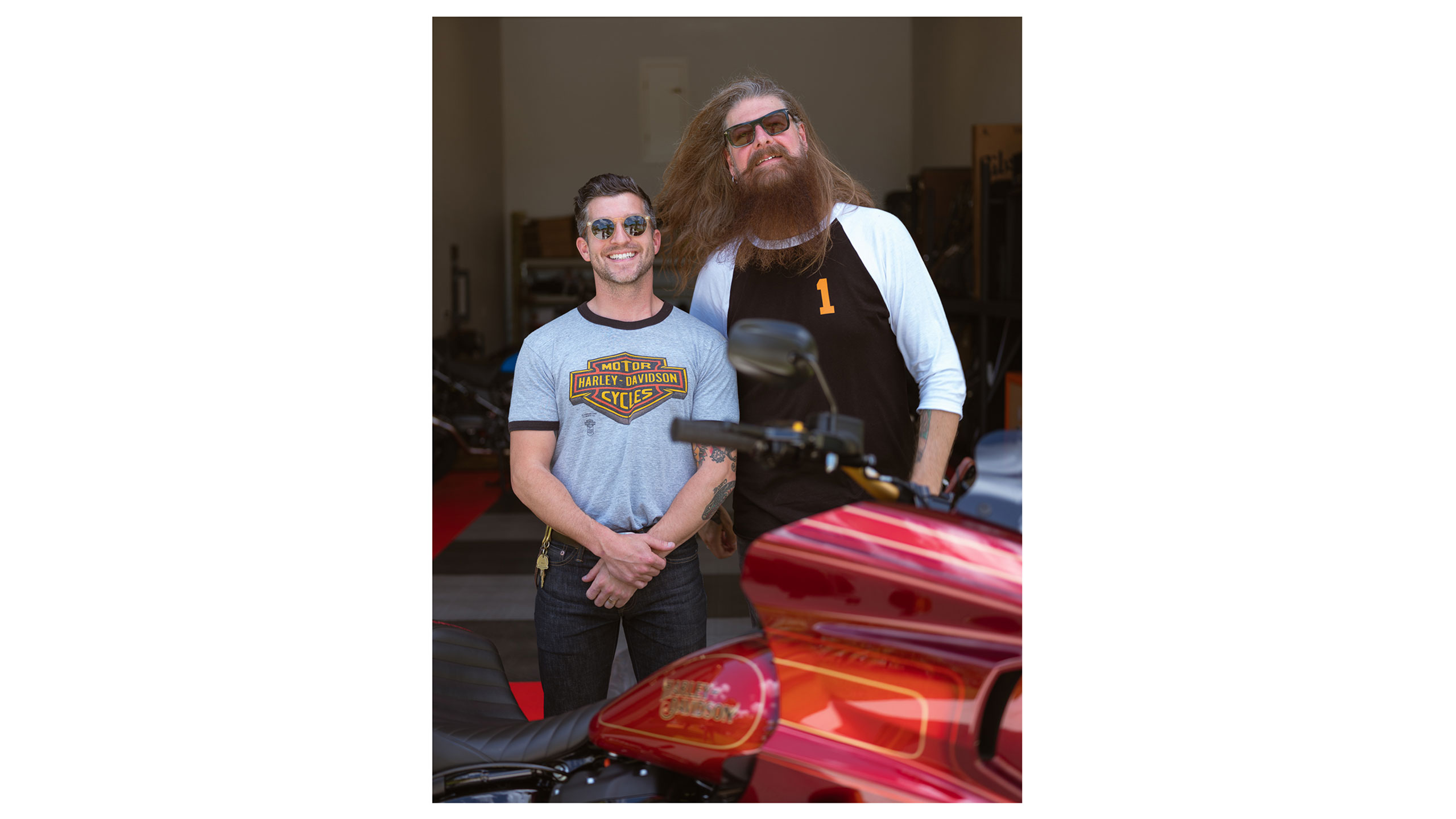 I do have one experience that I'd like to share, out of many. I grew up playing drums and I loved hardcore and metal music. During season 2 I had the pleasure of interviewing Jim Root from Slipknot. We had a jam session in his studio where I got to play drums with him. I mean, I played terribly but still, that was a pretty cool opportunity.
5. You rode the BDR from New Mexico all the way to Sturgis this year. What was that experience like?
It was my favorite ride I've ever done. Enough said? Kidding kidding, kinda.
I was always a hardcore vintage only advocate until a few years ago when I realized that every style of motorcycle offers a different adventure for you. There are street bikes, dirt bikes, cruisers, choppers, etc. and they all offer something unique. By being so fixated on vintage bikes, I didn't get to enjoy a lot of the benefits motorcycling can offer.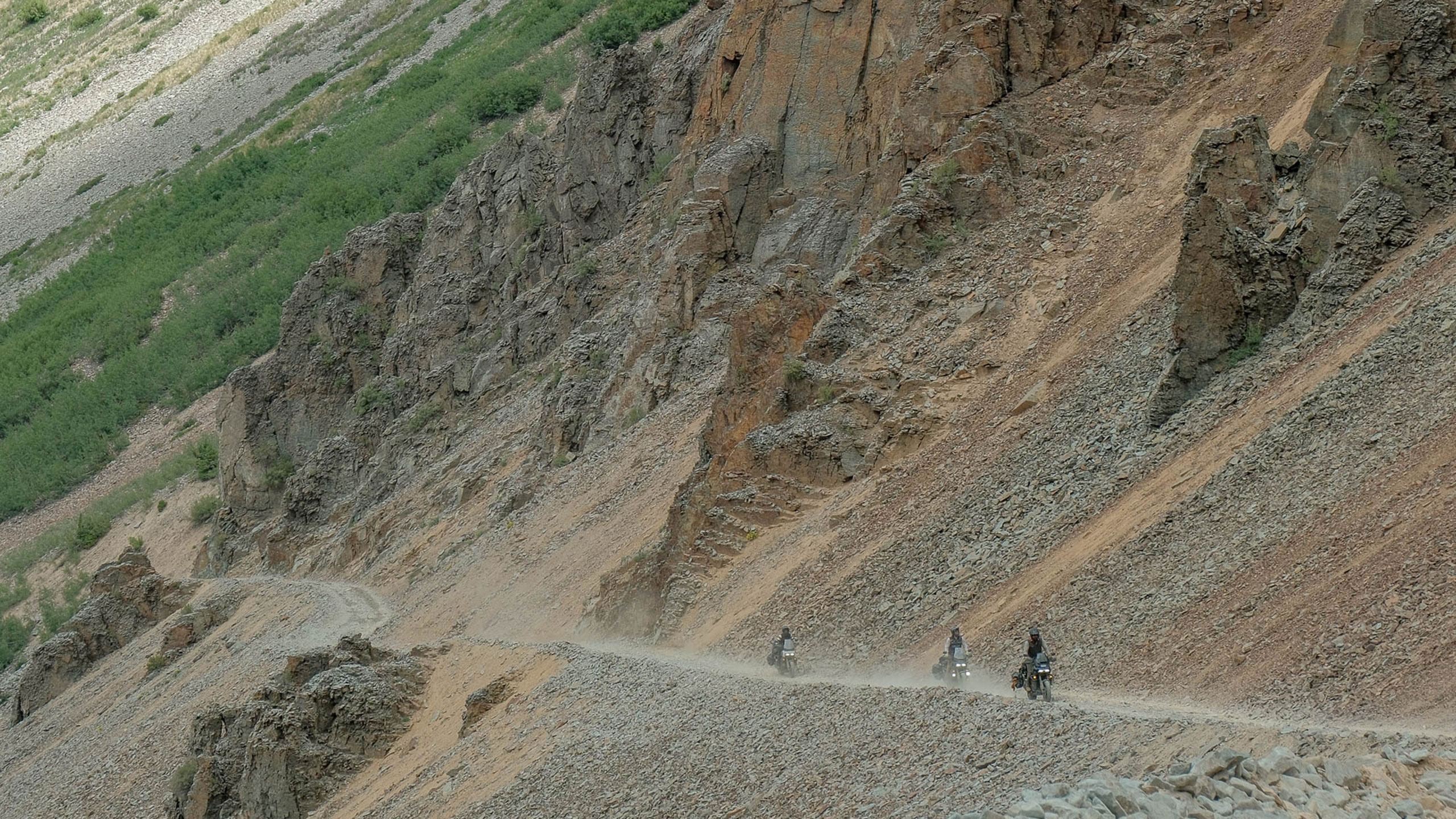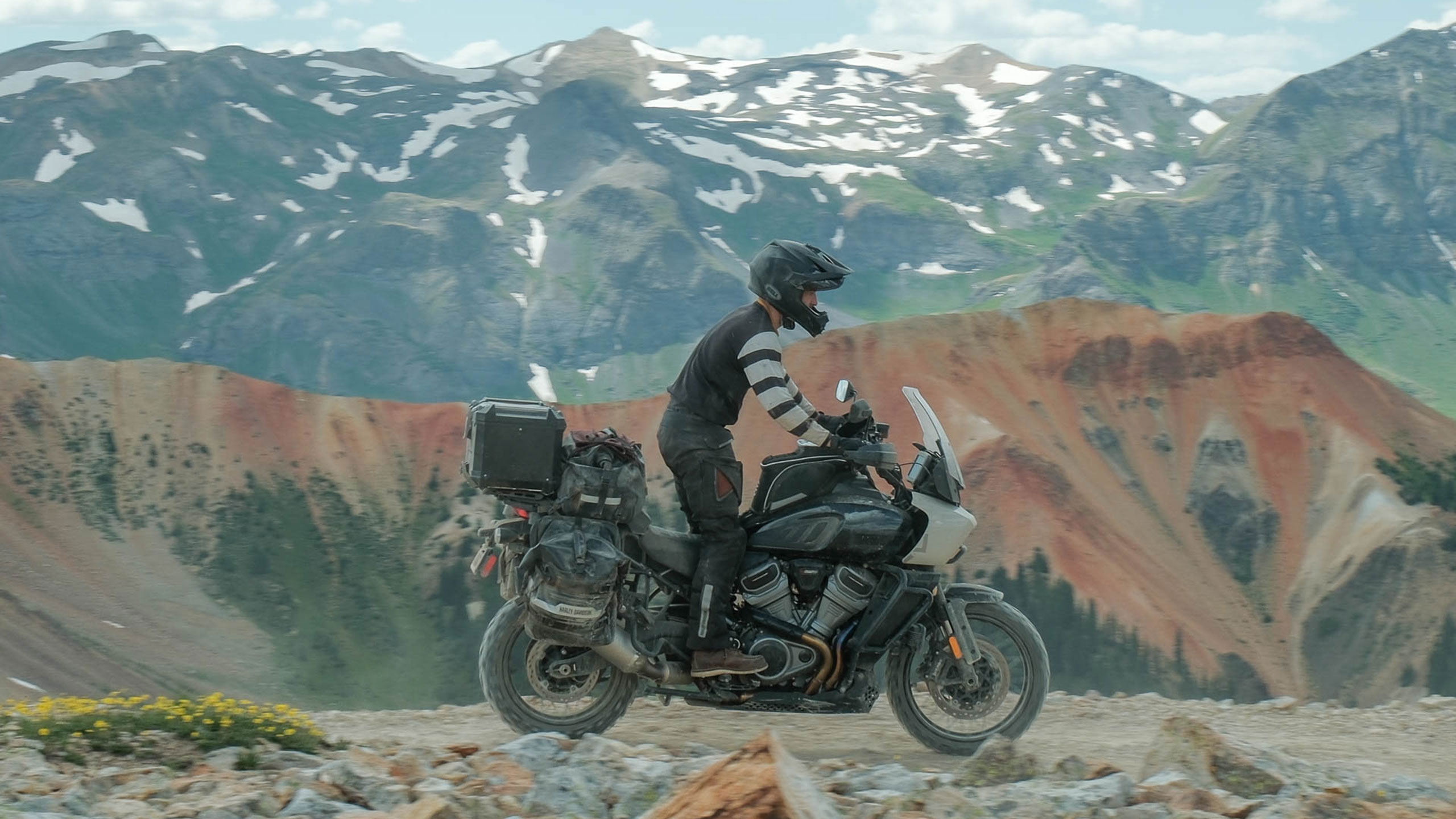 After I got out of this headspace, I got a Harley-Davidson Pan America. This bike really changed my motorcycle life. I mean I could ride twisty mountain roads alongside sport bikes, trails with dirt bikes, ride all day long without feeling worn out, go camping wherever I wanted, all while being on a reliable bike. It was truly a game changer for me. I got to enjoy all the aspects of motorcycle riding on one bike.
Regarding the Sturgis ride, I knew Danger Dan had been planning these adventure rides and they all looked absolutely incredible. In passing one day I mentioned to him "If you ever want a riding buddy, I just got a Pan America and would love to join you." He said, "Do you want to do the BDR to Sturgis this year?" I said, "Of course I do." And that was about all the planning that went into that trip and frankly that's what made it so great.
The ride was about 9 days, and we did about 2,000 miles. You can read the write up and view the full photo gallery on our site here.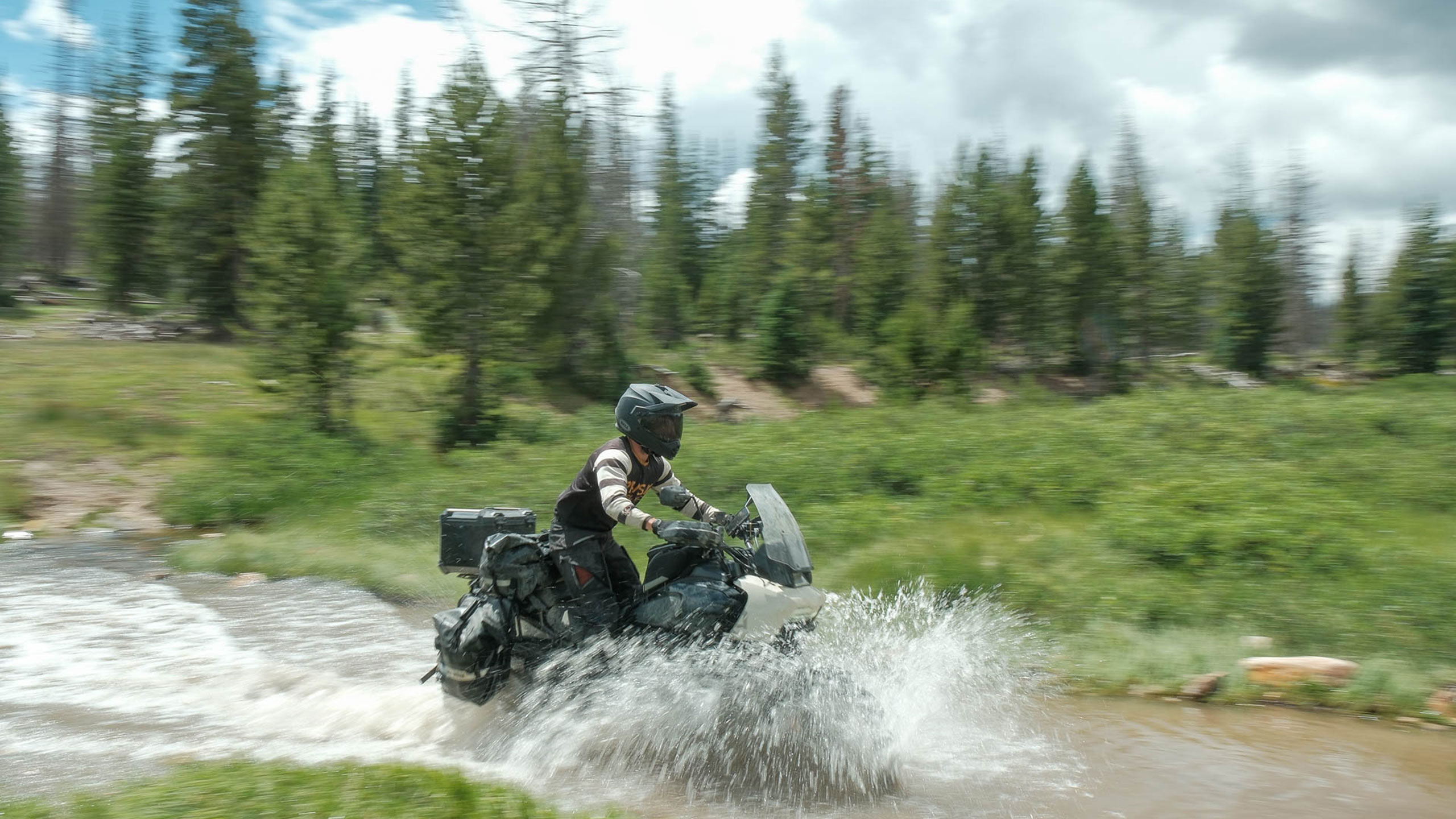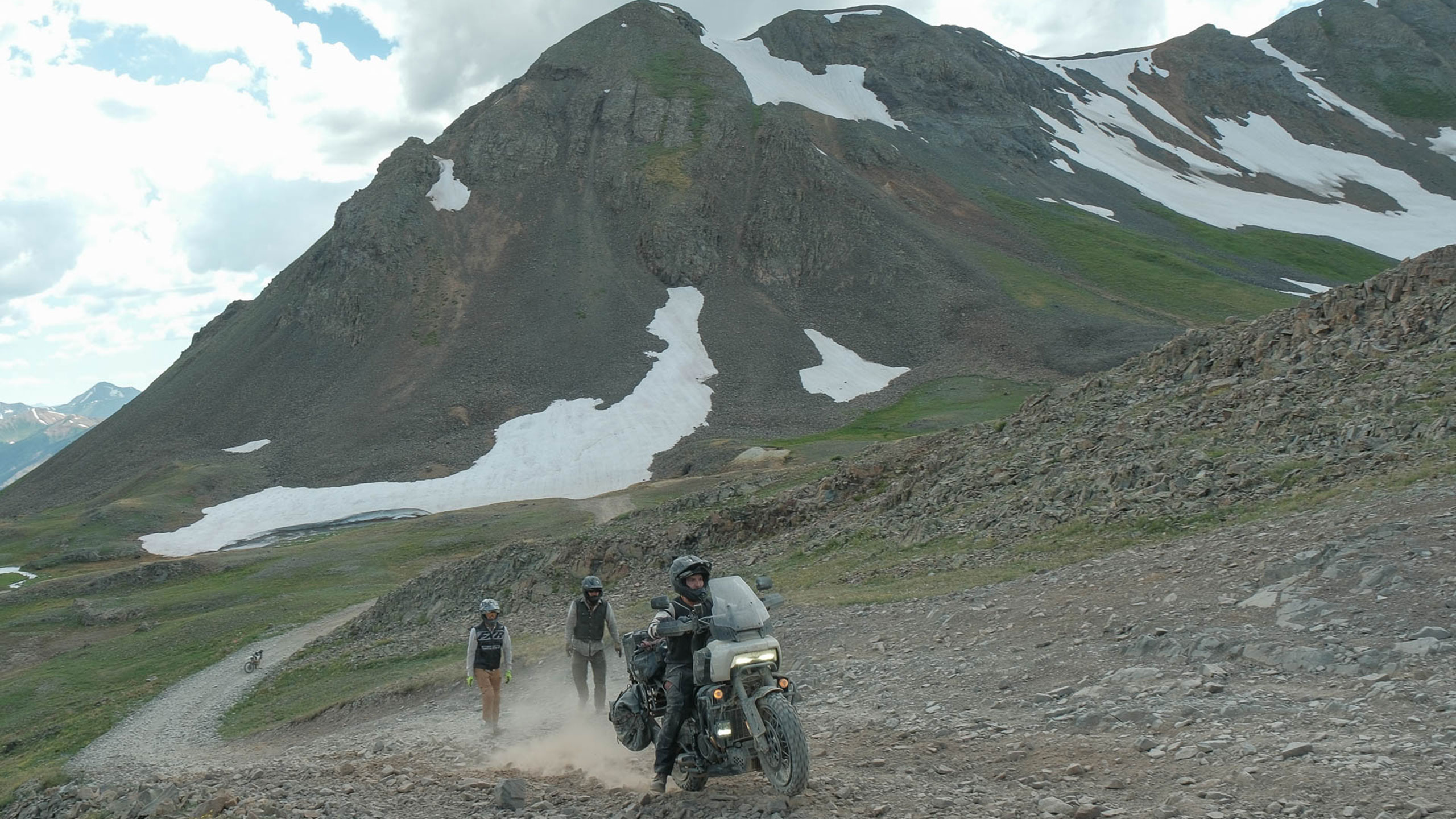 6. The Congregation Show has a unique vibe. Why should people add it to their list of must-attend motorcycle events?
The venue is incredible and if you're not into motorcycles or cars, you should come just to see the property. To be totally honest, the venue fell into our lap. I was looking at shop space in Charlotte because we had outgrown my brother's garage. As I was getting the tour of our potential shop space, which is our current manufacturing space, the property owner was like "Jake, you're into motorcycles and vintage cars. There's actually a building on site where they used to manufacture Ford Model A's and T's." My jaw dropped and I had to go see it. As soon as I saw it, I knew it was the perfect place to hold the show and immediately I asked if we could do an event there. That's how the first Congregation was born. Right place, right time kinda thing.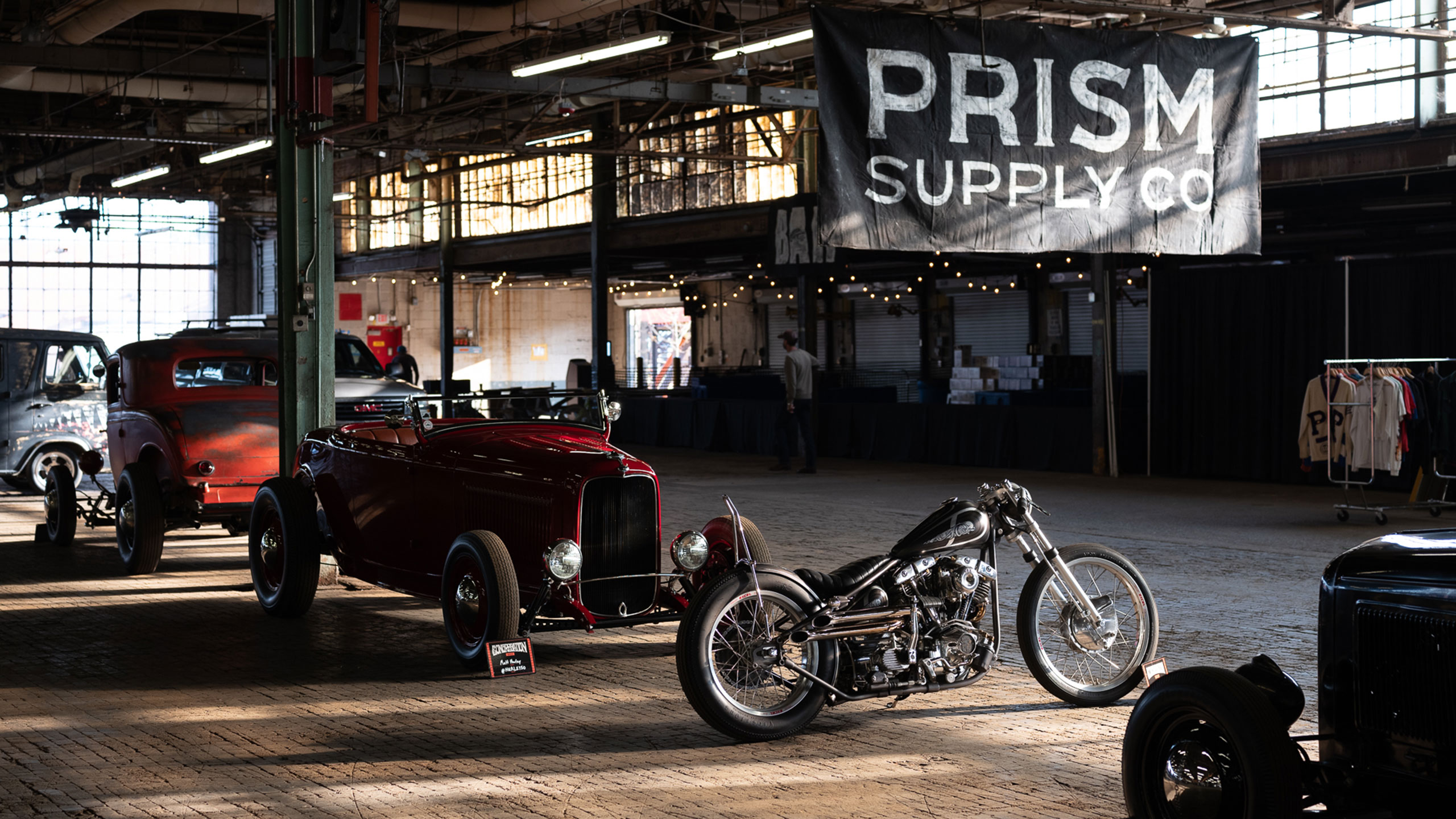 I would say it is a unique experience and there's really not many events that capture true Americana history in one building with both cars and motorcycles together. It's so special to me to see this east coast community come together and create this culture together.
And the last thing I would say about this event that makes it feel unique, and I know I'm biased, is that everyone talks about how special it feels. There truly is a family spirit and element that fills the building. Come experience it for yourself on Saturday October, 7.
7. What's on the horizon for Prism Supply for the remainder of 2023 and beyond?
I know it sounds boring but 2023 has been an administrative year for us. When we started this business 12 years ago, we didn't know how to run a business, we were in our early 20's and just some kids making parts that we thought were cool. There are some steps we skipped early on that we are fixing now to help give the customer a better experience in general. However, we do have a ton of new improved products and parts in the works, so be on the lookout for those!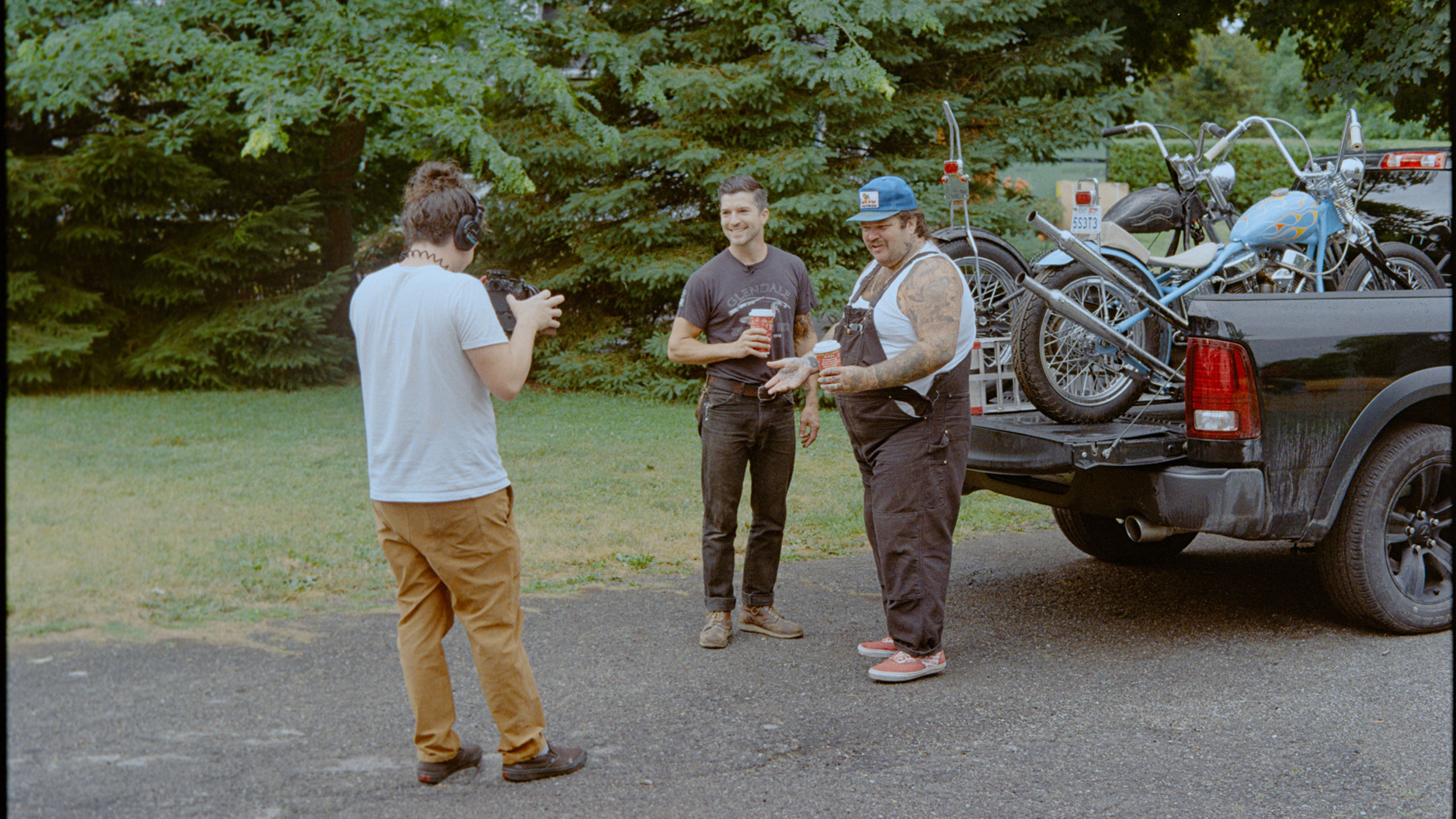 Also, we have a few more My Garage episodes that will be released throughout the year. You can see those videos and any other video we release here.
8. Best BBQ spot in Charlotte? And favorite ride in North Carolina?
The Smoke Pit. It's not quite in Charlotte but close, and very close to The Charlotte Motor Speedway in Concord, if you're a NASCAR fan. Get the chopped brisket on Texas Toast. Regardless of the BBQ spot you choose, you better go with Eastern-Style Sauce since it's Vinegar based. If you choose Western-Style, we're not friends.
The Blue Ridge Parkway is a stereotypical recommendation for fellow NC people but also a must ride. Every road you ride and turn you take is incredible - especially in the fall when all of the leaves are changing color. If you've never done it, do it!
Shop Bell Helmets