Quirky. Weird. Fun. Bizarre.
The One Moto Show encapsulates everything about Portland and its motorcycle culture. It's fun and weird and filled with talented artists and builders. For 2023, we took over the 21 Helmets Show - an art show where the helmet is the canvas for 21 hand-picked artists. The 21 Helmets is considered the show within the show and encourages artists to get weird and creative with their approach to designing their custom helmets. Past shows have featured helmets with bull horns, painted shields, wild hand painted designs and everything in between. If one thing is certain about the show, the weirder the better.
I like the helmet painters that take unlikely scenarios and put them together.
Thor Drake, creator of the 21 Helmets Show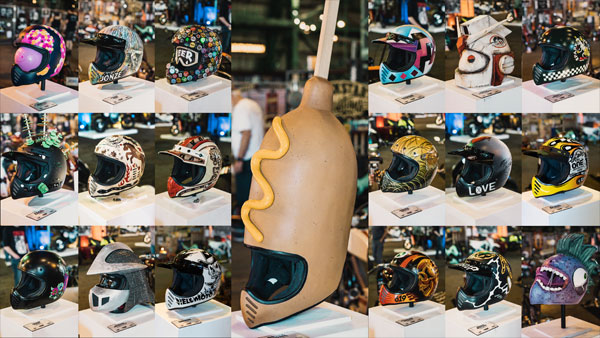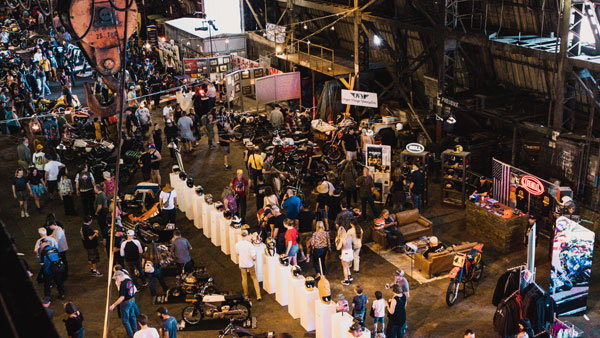 Inspiration and Design
The helmet selected for the artists was the iconic Moto-3. It's legacy dates to the 70s and was originally the first full face motocross helmet to be used by Supercross great Bob "Hurricane" Hannah. While modern materials and construction have been incorporated into the Moto-3, the silhouette and design that made it so memorable remain unchanged today.
We visited Thor at one of his favorite tracks to hear his take on 21 Helmets. Thor founded the show back in 2013 and we got a wise and maybe a somewhat weird explanation about his approach to creativity.
I think it's more fun to freeform than to have a plan…it might look shit, it might look ok, it probably won't be very good.
Thor Drake
Now, we don't want to incite extreme amounts of FOMO, but here's what you missed at this year's 21 Helmets show, as well as the artists' final results of their custom Moto-3. See ya' next year!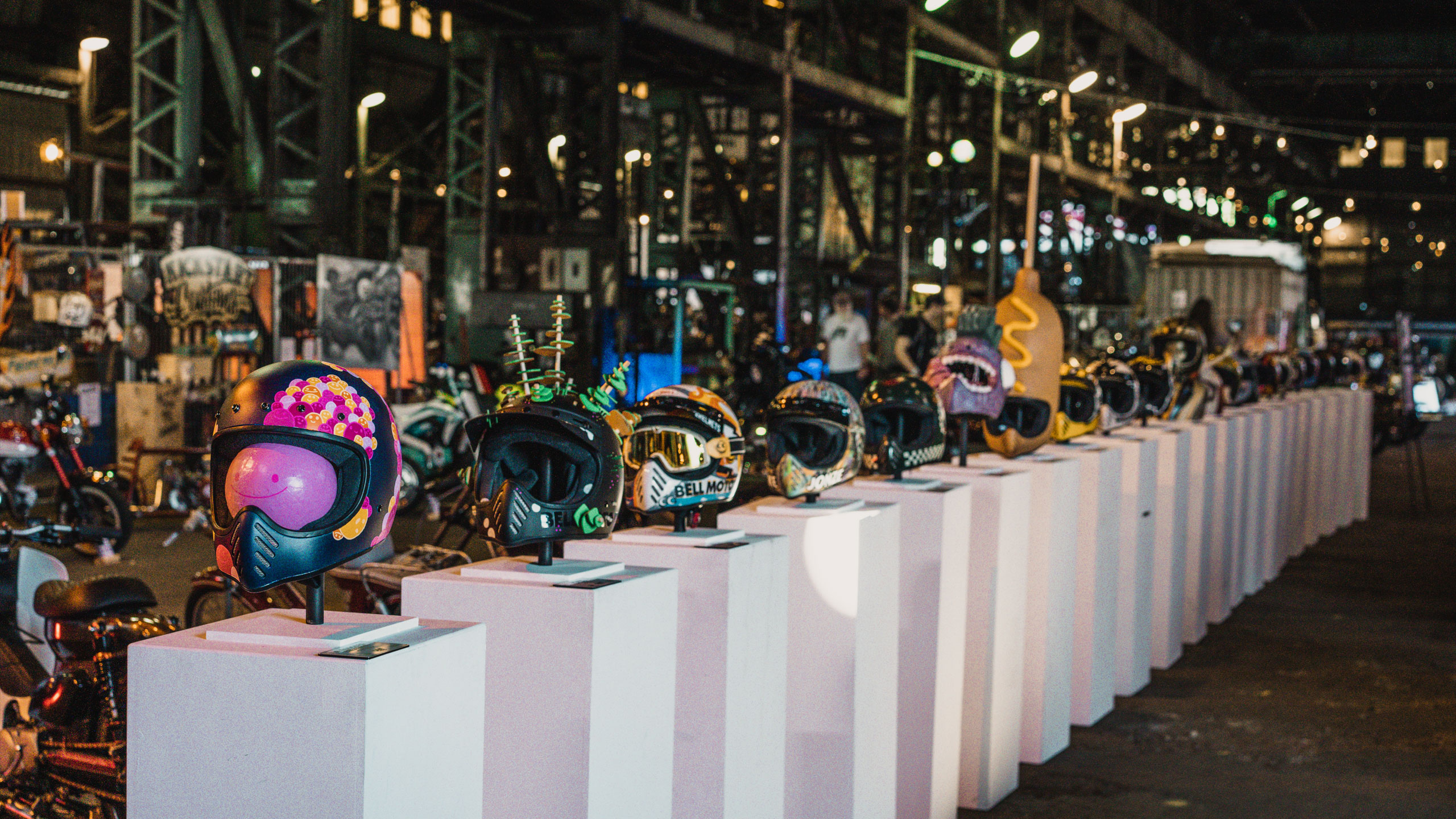 Bell + 21 Helmets