Flat track racing has long been one of the great proving grounds of American racing talent for nearly 60 years. Since the release of the documentary On Any Sunday, flat track racers have captured the imaginations of racers and fans across the country. The names of riders such as Mert Lawwill, Bubba Shobert, Gary Nixon, Chris Carr and Scott Parker have inspired generations of racers who have tested themselves on legendary half miles, miles and TT tracks all over the US.
For Bell racer and American Flat Track competitor Jared Mees, his name is already mentioned with the likes of the greats outlined above. But on Sunday, September 3 Mees emphatically wrote his name into the record books. Coming into the final AFT race of the season, just a single point separated Mees from the latest up and coming challenger. When the dust settled at the Springfield Mile, arguably one of the most iconic tracks on the AFT calendar, Mees had done enough to fight off the latest young and hungry contender. His second-place finish to fellow Bell rider Briar Bauman, secured a record-tying ninth Grand National Championship for Mees – equaling a record set by flat track great Scott Parker in 1998.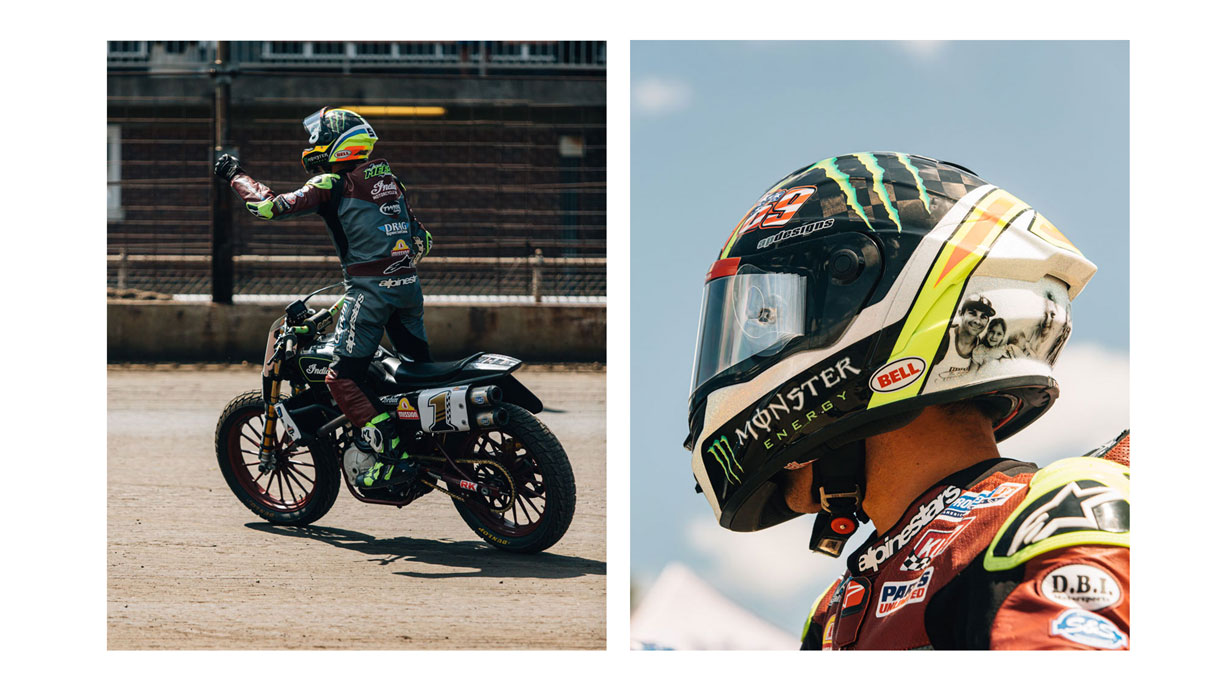 The list of accolades that Mees has racked up over the last 20 years is impressive. Nine Grand National Championships, 52 AFT wins, nine Grand National Championships, countless poles and thousands of laps led.
His dominance of the modern era of flat track will be etched into history and this season Mees was hellbent on adding another Grand National Championship to his tally. The statistics speak for themselves – in 2023 Mees racked up nine wins, his average finishing position was 2nd and average qualifying position was 2nd, his worst finish was sixth and he led an astonishing 215 laps. Only his 2018 season was arguably more dominant.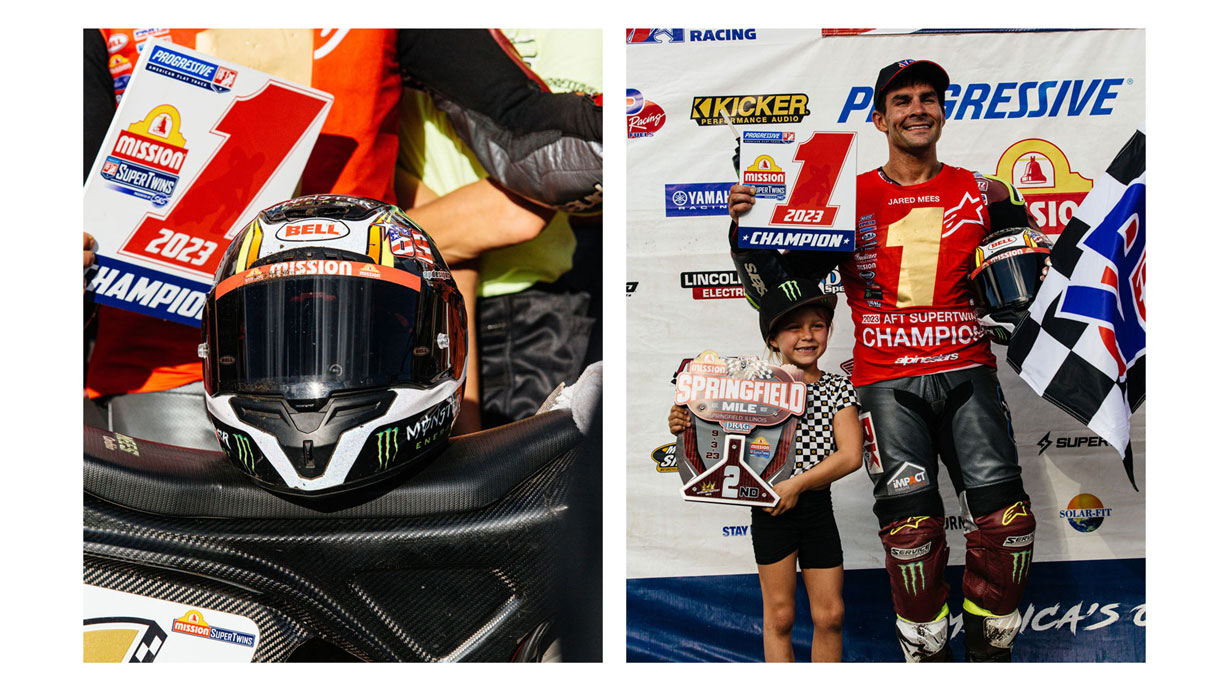 Like the greats that have come before him, Mees has a bit of swagger and that old school attitude that you either love or hate. He's has established him as the man to beat – if you want to be considered a Grand National contender, you must go through him.
Can Mees make it four in a row in 2024?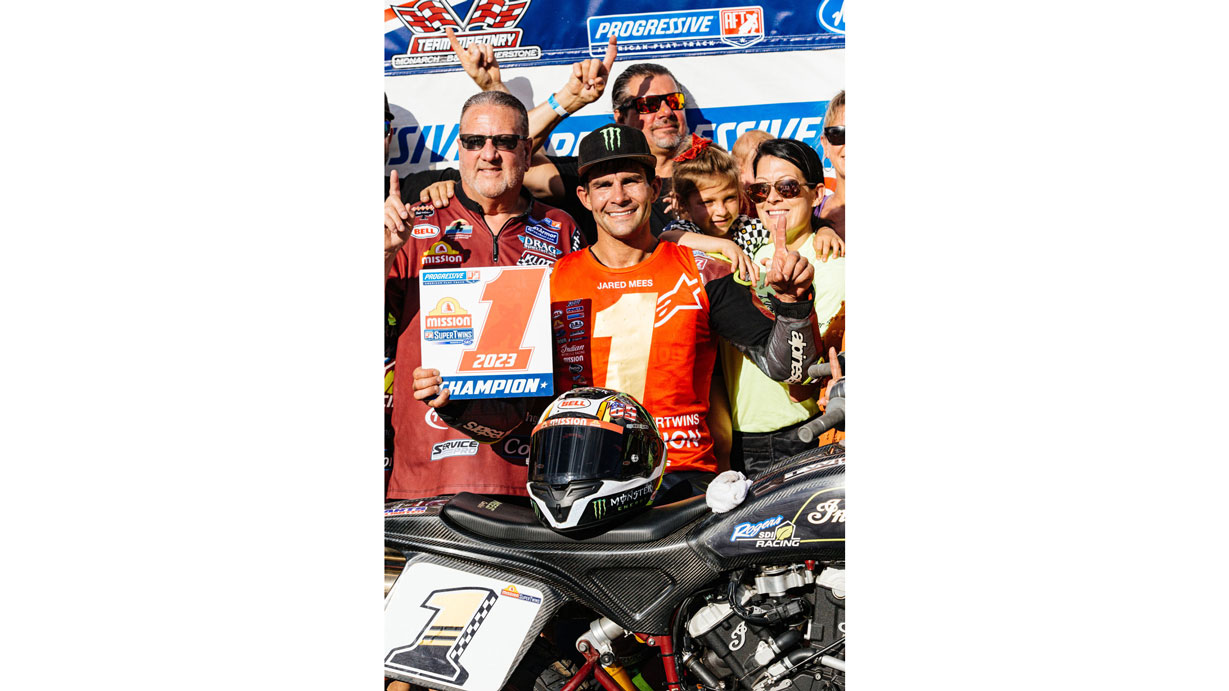 The Choice of Professionals