Riding over 8,100 km in 14 days through the grueling desert of Saudi Arabia might sound like an unachievable venture for most, but for father-son race team, Andy and Aldo Winkler, it's just another opportunity to bond over their shared passion of motorcycles, racing, and pushing themselves beyond their comfort zones.
What first began in the 1970s, the Dakar rally has become an annual challenge to conquer for enduro riders all around the world, and is highly esteemed by its prestigious reputation of being one of the toughest races to complete on two wheels. Last year, the Winklers set forth on another epic mission through some of the harshest riding conditions they've ever encountered.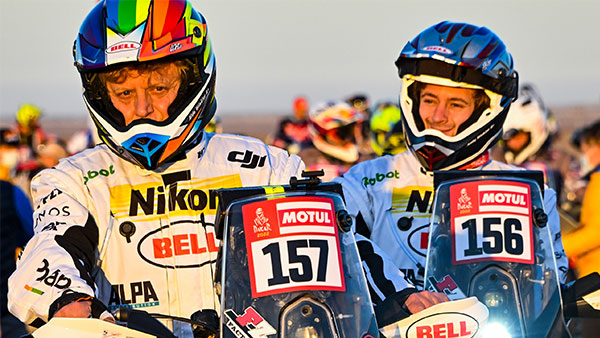 From surprise injuries to getting lost for thousands of miles amongst behemoth sand dunes, the rally proved to be a true test of will and endurance, but a necessary evil to face for the sake of strengthening family ties.
The objective is to create an everlasting bond between us, and to realize our dream. Sharing with my son an adventure that is so meaningful and extreme … living it [with my son] is the best thing you can ask for.
Aldo Winkler
Like a fly on the handlebars, we followed the Winklers on their arduous journey across the Saudi desert to get an insider's peek into the challenges they encountered throughout the course, and the steps taken to self-motivate and make it out on top. Follow along as father and son take on the desert — could you make it to the end?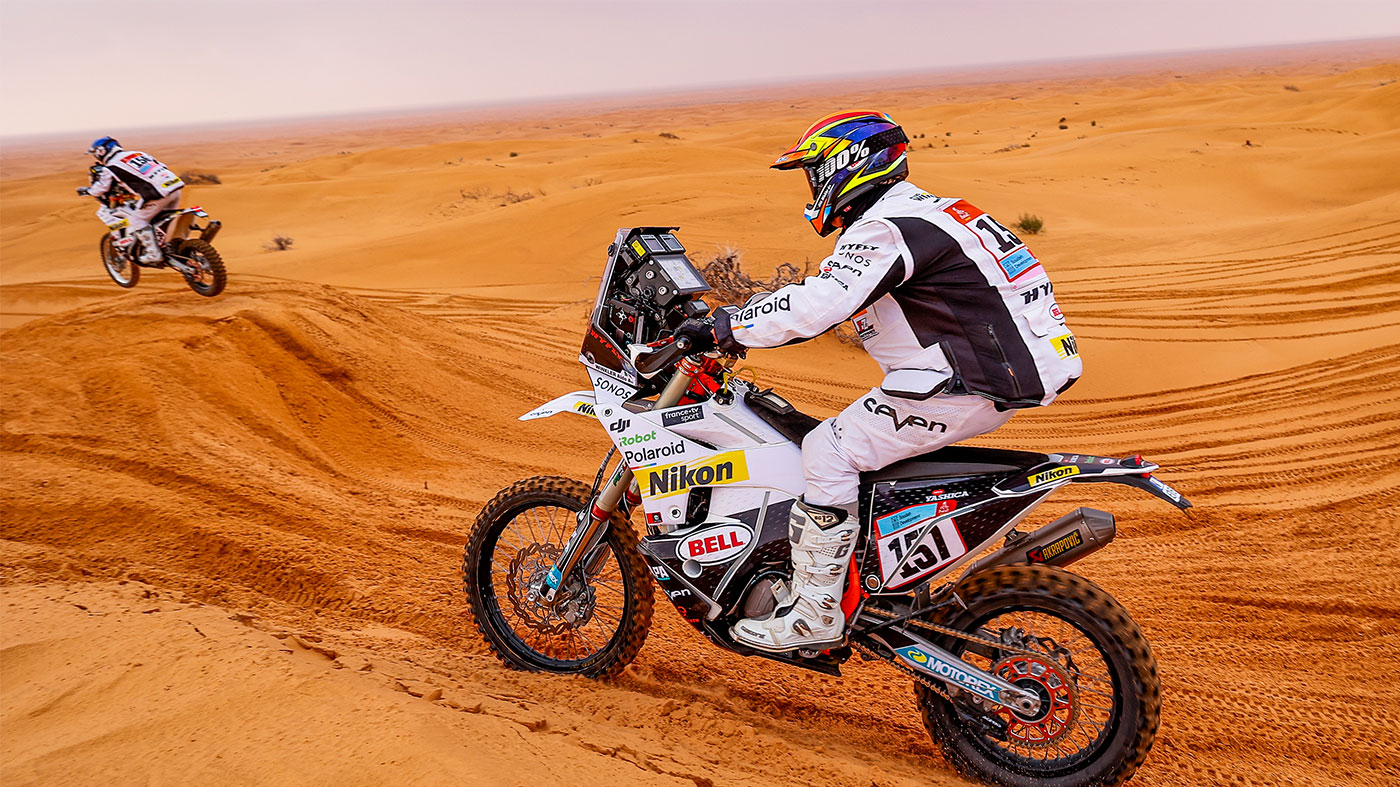 The Choice of Adventurers