Year-after-year, badass riders across Europe flock to the UK-based women's only moto campout, Camp VC, thrown by our friends and fellow rippers, VC London. This year, we're excited to join the squad and their collective of incredibly talented artists for their raffle of insanely cool custom Bell lids. As we prepare to pack up our bags and hit the road, we caught up with each of the artists to learn more about their diverse creative backgrounds, and of course, the inspiration behind their helmet's design.
Dani Hair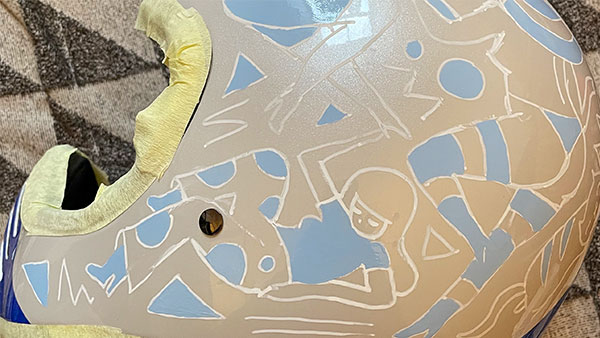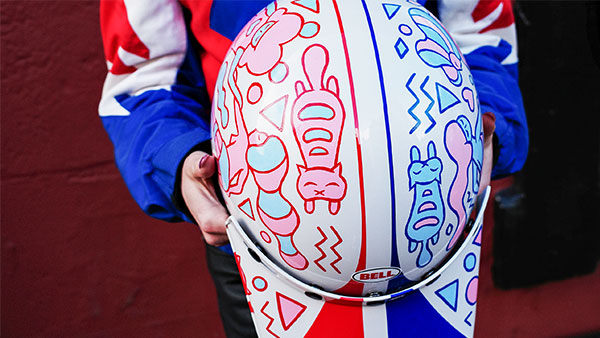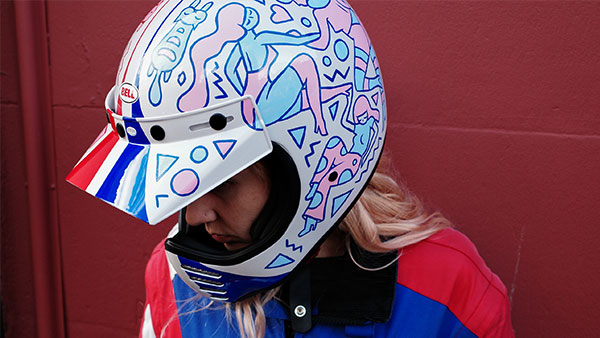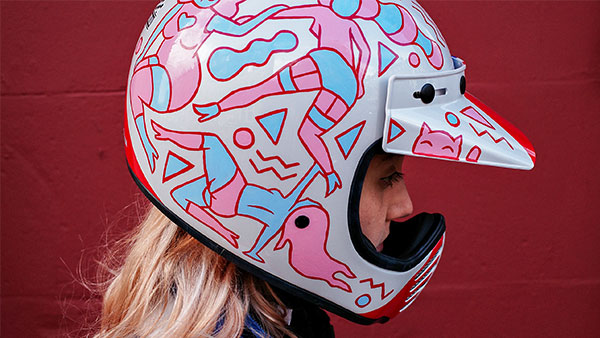 Where do you live?
Edinburgh, UK
What's your Creative Medium of Choice?
'Alphanamel' enamel paint
Tell us a bit about yourself and how you got involved with Camp VC.
I moved to the UK a couple of years ago from Australia. I work as an illustrator and graphic designer, and love to explore the country on my motorcycle. I became more involved with the motorcycle scene in the UK after attending Camp VC, and working with motorcycle brands through posting my work online. I now work at Royal Enfield, designing the graphics on motorcycles.
Tell us a little bit about your custom helmet design.
The helmet design celebrates femmes and felines, intertwined and holding each other up. Taking 'Women supporting Women' in a very literal sense. The helmet itself looks like the moto-cross helmets of the 80s so I took the graphic style into that era, drawing inspiration from 80's pop art. It already had the blue and red stripes in the middle which I wanted to keep and use as a base for the color scheme.
Georgia Croft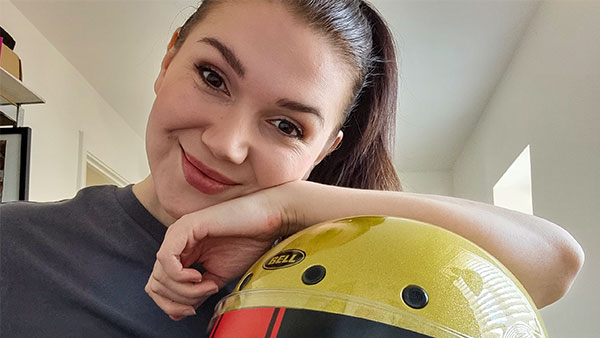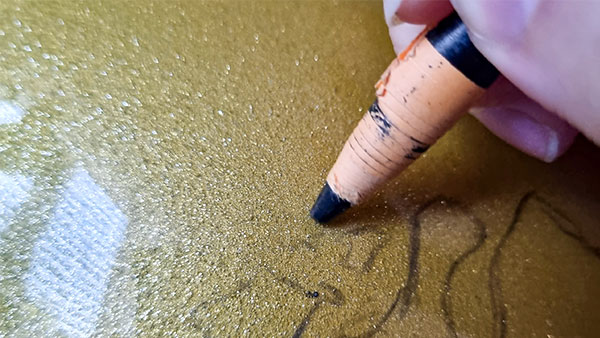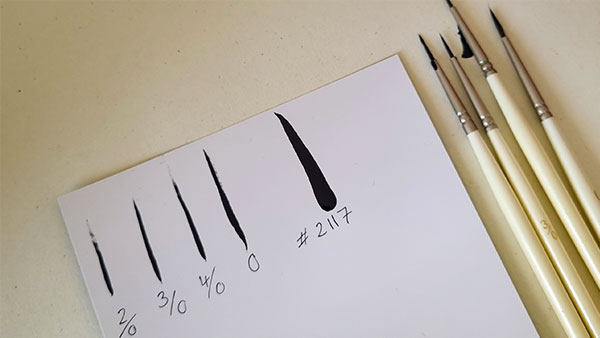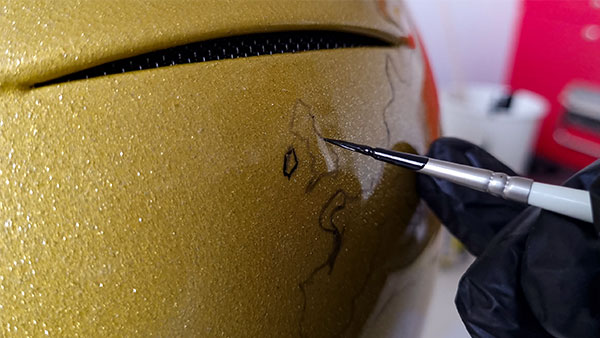 Where do you live?
South Wales, UK
What's your Creative Medium of Choice?
Enamel paints
Tell us a bit about yourself and how you got involved with Camp VC.
Art has always been a constant thing in my life. I grew up with creative women who also had a passion for cars and bikes, so it was only a matter of time before I soaked up a bit of that enthusiasm. Me and VC London crossed paths after they spotted a mural I had created for a local biker cafe. When VC asked me to create a custom helmet for them in 2021 to be raffled at Camp VC, I was so excited! It was my first time working on a custom lid and I loved every second of the process.
I'm here for VCs' ethos when it comes to encouraging women to get out there and live out their passions unapologetically, and I'm so stoked to be collaborating with them again this year!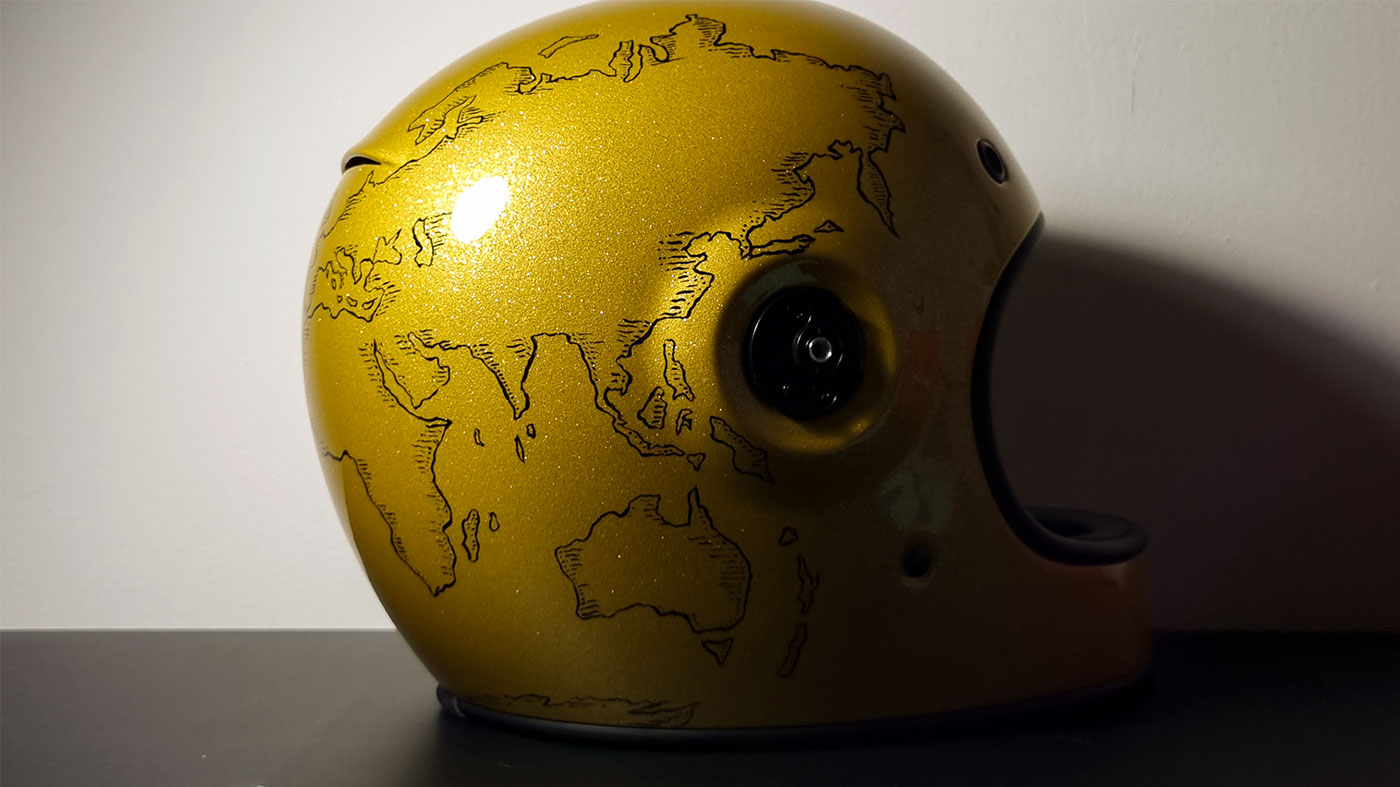 Tell us a little bit about your custom helmet design.
The inspiration for this design is Elspeth Beard who was one of the first English women to ride a motorcycle around the world. Motorcycles are freedom machines, and I wanted to create something that the winner could get inspired to hit the roads on and scribble their adventures all over the helmet as they go.
I wanted to create something that was interactive with plenty of space for new details. Having to consider what its new owner may want to add to the helmet was a fresh new way of working.
Judy McNicol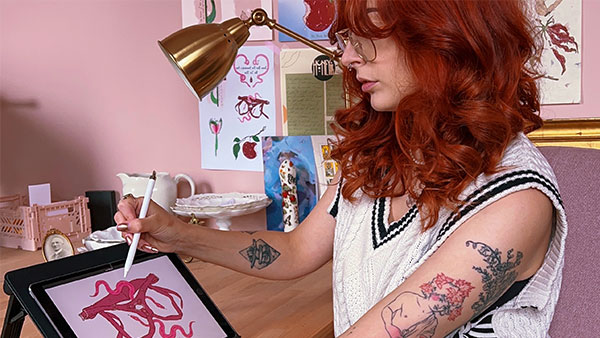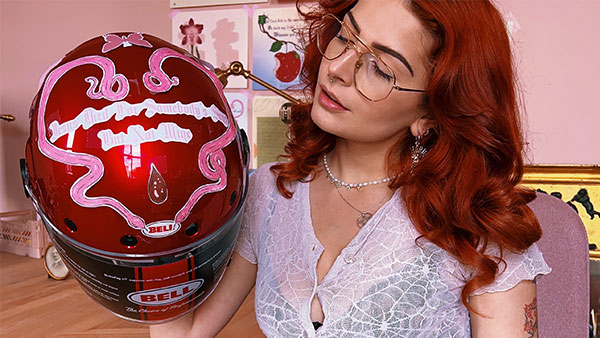 Where do you live?
London
What's your Creative Medium of Choice?
Over the last few years I have primarily worked digitally, but within the last year especially I've been finding my way back to working traditionally. This year I created my first ceramics collection and have also been painting with oils and drawing with inks again.
Tell us a bit about yourself and how you got involved with Camp VC.
Vikki, a family friend and co-owner of Bike Shed Motorcycle Club introduced me to VC! I grew up always being around motorbikes. My Dad was a rider since before I was born and there's photos of him with me as a baby sitting on his bikes with him. My Dad always loved interesting, custom-built bikes and so I learned to always have an appreciation for the design qualities of a bike and for the artistic details within them. My Dad was really passionate about community and about making riding a fun, light hearted, social thing too. He became one of the founding investors and members of Bike Shed after his pal, Charlie, introduced him to Dutch and Vikki. He couldn't help but totally fall in love with their vision for Bike Shed, and the sense of community they wanted to create with it. After a not so pleasant CBT experience and feeling a little put off in learning to ride myself, Vikki told me about this amazing community of female riders called VC! I totally loved the environment VC created online and in real life for women, either curious or totally passionate about motorcycles — everyone felt welcome and had space held for them whatever level they were at. It feels great to be a part of that now, and I'm so grateful to have collaborated with you both!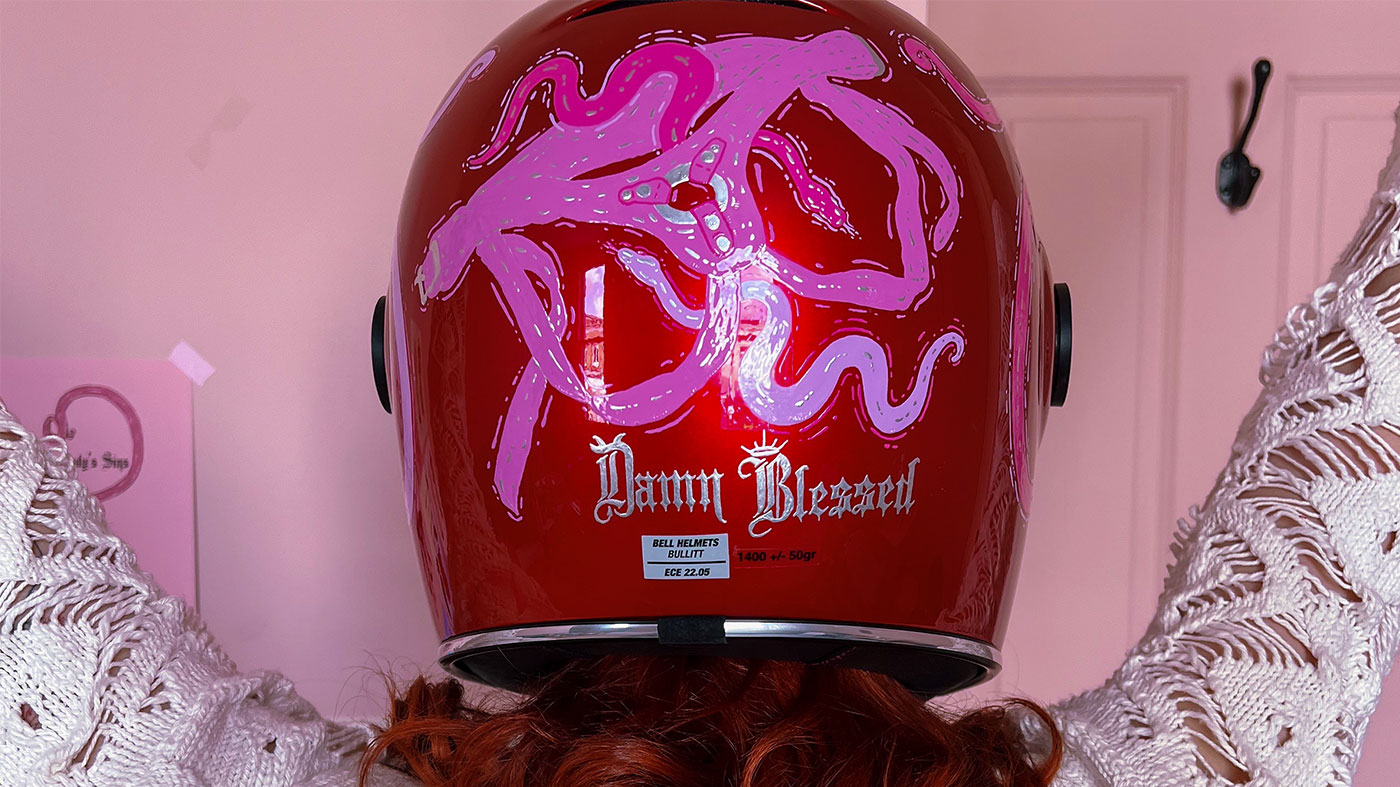 Tell us a little bit about your custom helmet design.
Within my work I enjoy the act of twisting traditional, (Western) religious iconography on its head — often framing stories within a Queer narrative or creating something suggestive using symbols. Lyrics that seem to have always stuck with me throughout the years are from Patti Smiths "Gloria: In Excelsis Deo" where in the beginning of the song she sings the line "Jesus Died For Somebody's Sins, But Not Mine." Those lyrics rang once more and especially loud within my mind when the Bell Helmet arrived at my door, ready to be painted. On the crown of the helmet two snakes form the shape of a love heart that frames Patti Smith's lyrics, and from the words falls a single droplet of blood down the center. Snakes in a biblical sense often symbolize temptation, evil and the creation of chaos in not abiding to order — especially in regards to women. I've found that women interested in motorcycles can experience a lot of unsolicited opinions or judgement toward them (shocker right!?). And so that part of the painting, for me, was a way of expressing that "She's cute, she know she bad, she don't care, so leave her alone." Two snakes curl round the sides of the helmet and bring you to the back where two more intertwine through the straps of a harness. Below the harness the words "Damn Blessed" are written. Words that just popped into my head and seemed like a fun play on the idea of being both damned and damn blessed to be a Queer person and/or general motorcycle riding baddie. You already look like a bad ass whilst riding a motorbike so you might as well go the whole damn mile right?
Leah Lee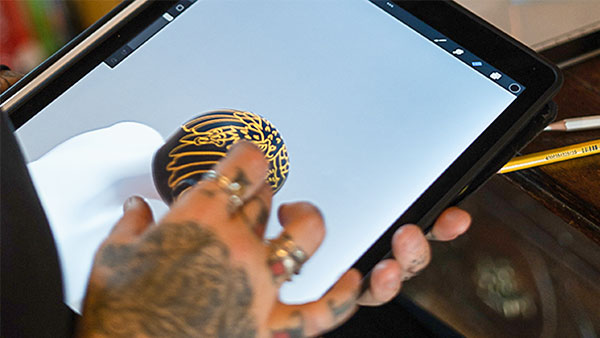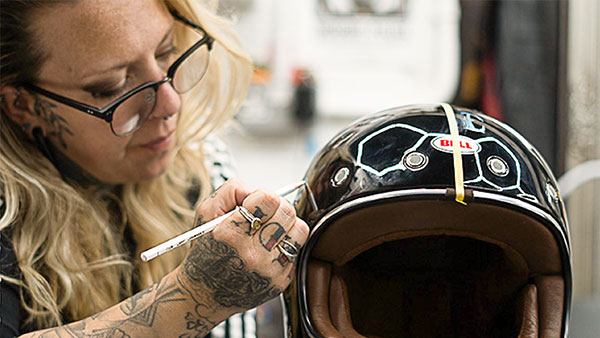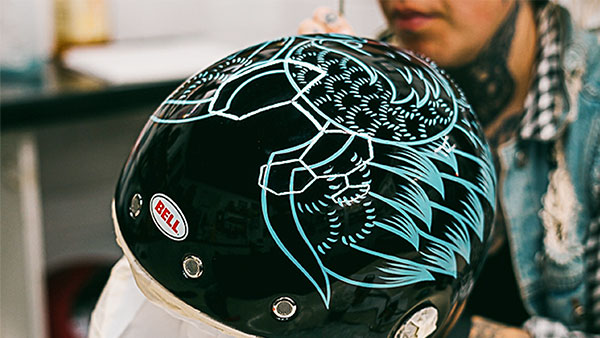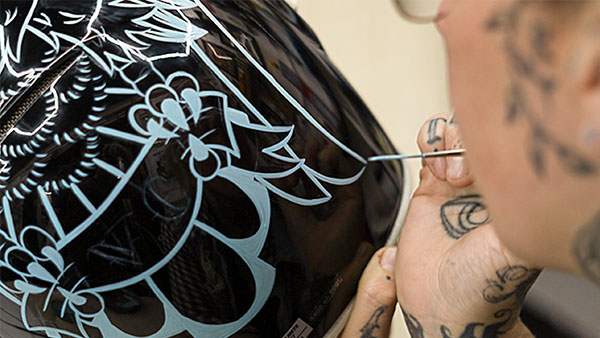 Where do you live?
Chichester West Sussex
What's your Creative Medium of Choice?
Tattoos
Tell us a bit about yourself and how you got involved with Camp VC.
Originally from the Isle of Wight and first started in the motor trade as a panel beater, and worked on custom paint. I later moved to tattooing and have been doing that for the last 13 years. Because the business was closed due to covid, I started painting again and remembered my old career (although, I can't fit a car in my house, so went to helmets instead). I have been riding motorcycles all my life and recently discovered this whole community of badass lady bikers on social media, and this lead me to the VC ladies, and attended their festival last year and loved it.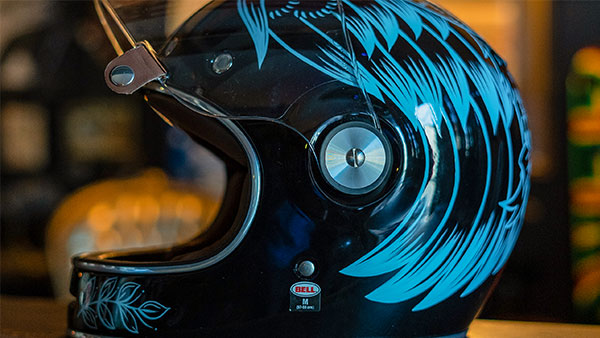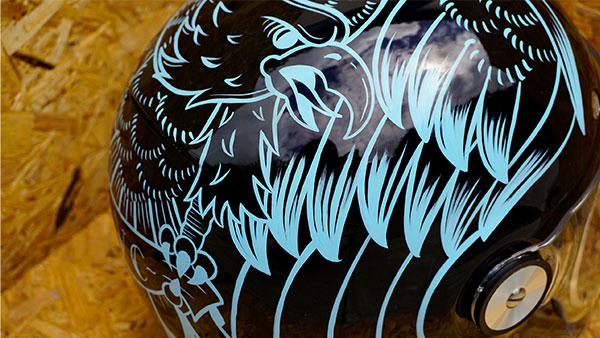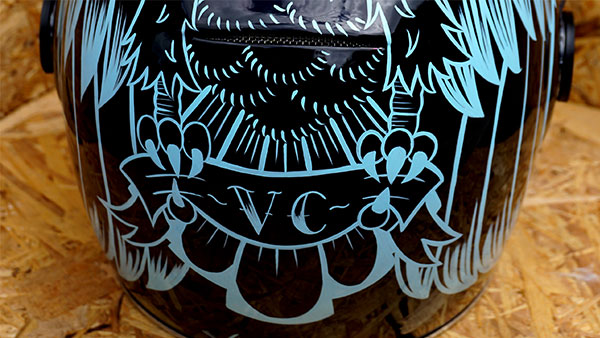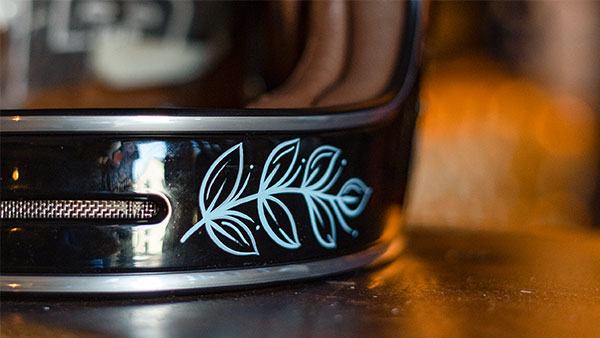 Tell us a little bit about your custom helmet design.
I wanted to create something that you can wear all-weather and symbolize the freedom and badassness that I feel when riding, because guess what — all us lady bikers are badass. What says freedom better than a bird, and what says badass bird more than an eagle? I also wanted to put 'VC' on the helmet to so let's give this eagle a banner that it can carry on the next ride.
Tozer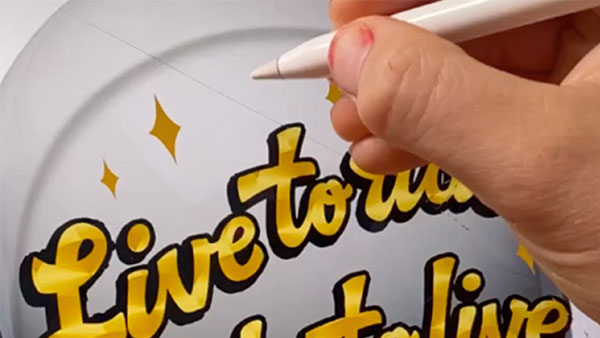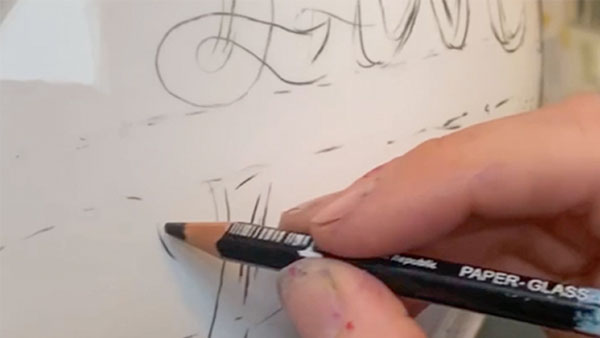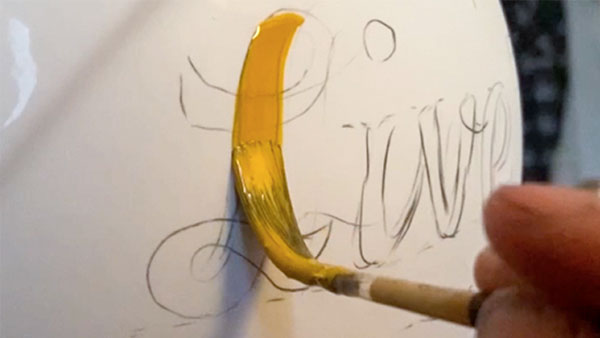 Where do you live?
Bristol
What's your Creative Medium of Choice?
Signwriting enamel and gold leaf
Tell us a bit about yourself and how you got involved with Camp VC.
I've been a traditional signwriter for seven years now, and riding motorbikes for two (these are my main two loves aside from my kitten, and I guess I should say my boyfriend too). I finally attended my first Camp VC last summer and fell in love with it — I knew one day I'd have to bring my creativity to the festival somehow, so I'm so glad they invited me to paint up one of their raffle helmets!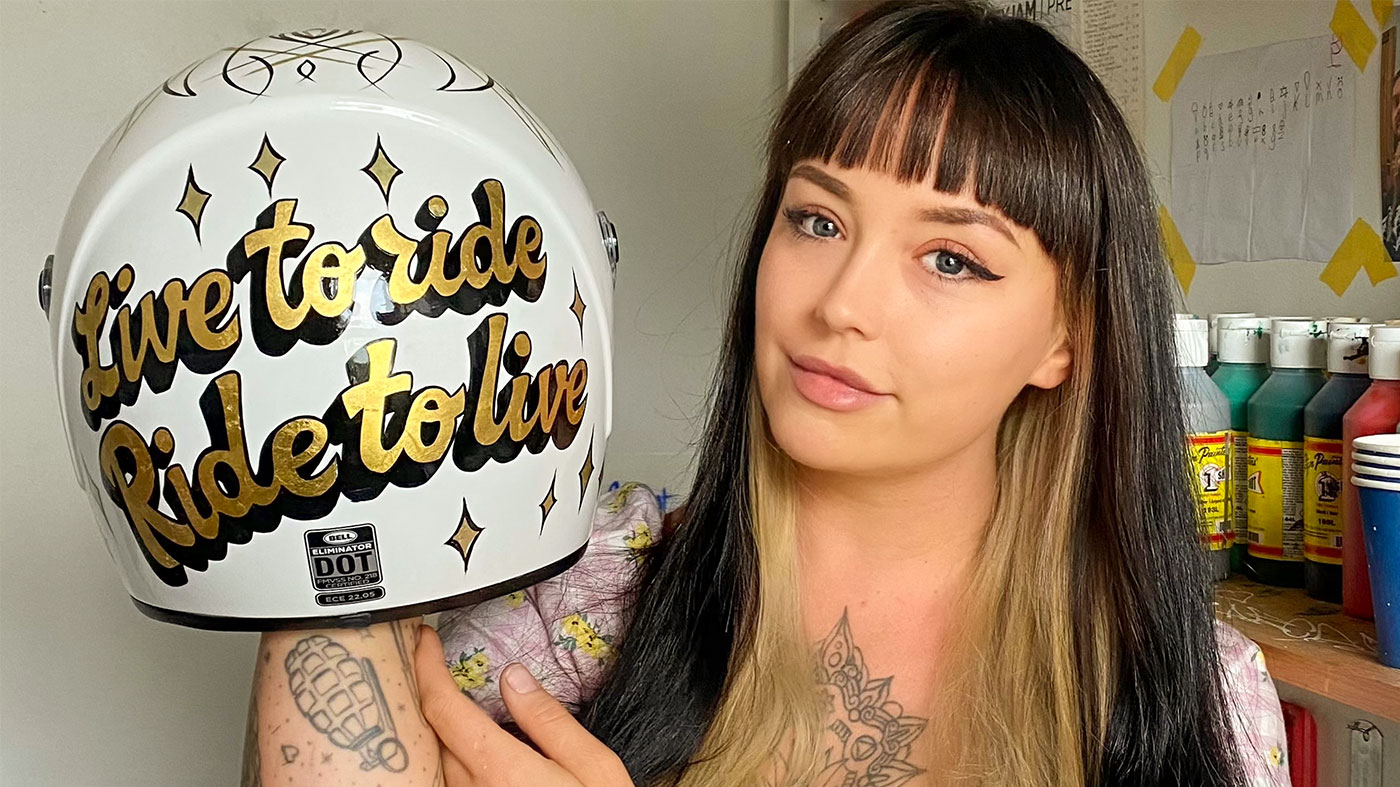 Tell us a little bit about your custom helmet design.
Designed on my iPad somewhere on the train to London for a job, I'd wanted to use this phrase for something for a good while — I was thinking prints, or even badges, which I might make eventually, but it was perfect for this helmet.
Artists' Helmets