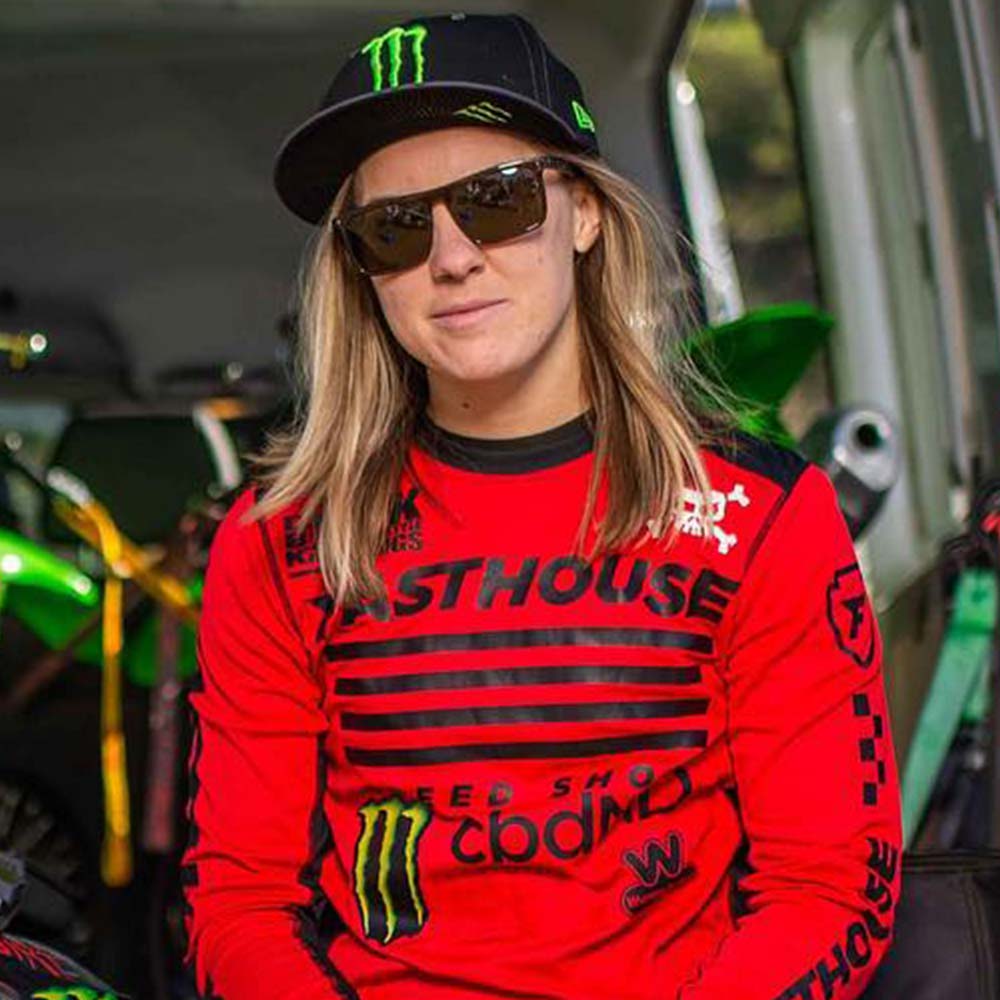 I hail from: Murrieta, CA
But I have roots in: San Diego, CA
I pay my rent/mortgage by: Riding dirt bikes and having fun
My guilty pleasure is: Ice cream
When I was little, I wanted to grow up and be: A dirt bike rider
Now that I'm all growed up, I really want to: Take the time to enjoy life away from the bike
The best time I ever had on a bike was: The first Red Bull imagination. It was a vibe completely unmatched and I don't think can ever be replicated.
The worst time I ever had on a bike was: Crashing. It's never fun but a part of the game we play unfortunately.
I've always wanted to learn how to: Build a motor
Something most don't know about me is: I enjoy the gym almost as much as riding. It's such a challenge and requires that dig deep mentality to really push weight or reach your goals.
Shout out to: Benny, Kyle, and Brett at Bell helmets
Because: They brought me into the Bell family and always going above and beyond to make sure I'm taken care of
My five favorite words are: Time to go ride dirtbikes
I wear Bell, because: I've taken some serious slams and the worst injury is a concussion. The overwhelming migraines, loss of vision, and nausea is miserable. Especially the after-effects that most people don't see like how "off" you feel for so long after the injury. Not something to be taken lightly. Bones and ligaments can be mended but your brain can't.
Vicki's Helmet of Choice