To commemorate the first full season on the UCI Downhill race circuit for the Full-10 Spherical helmet, Bell worked with Chapter Studios on a short documentary film, "10 For 10." For the project, Callum Philpott and Oliver Forster embedded themselves with 10 athletes competing in Full-10 for race week on the Pal Arinsal course stage in Andorra in early August, 2023.
From the start, the film's intent was to bring race fans beyond the tape to be with racers on course walks, at meals, for bike set up and adjustment in the pits and finally to the actual racing.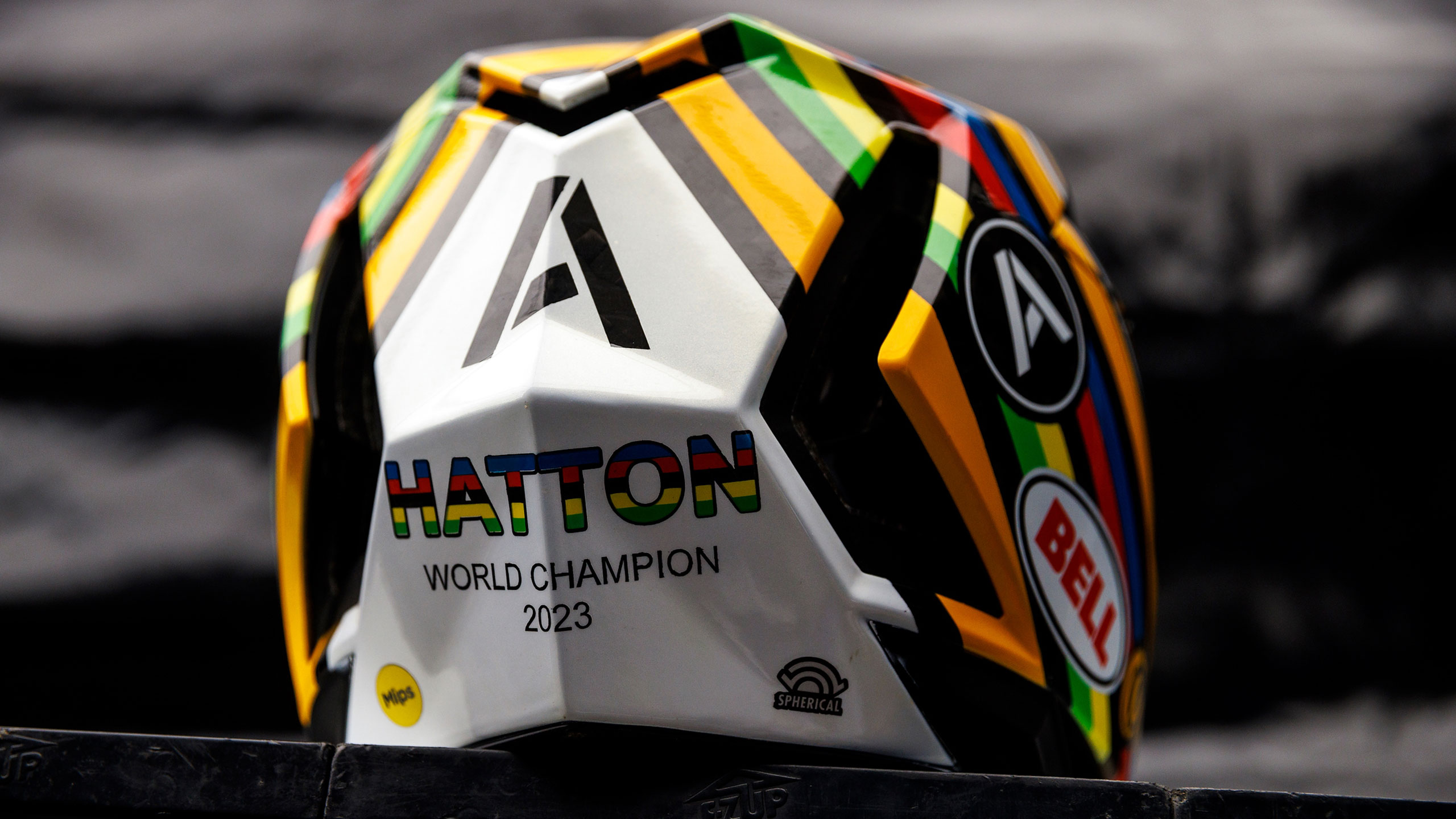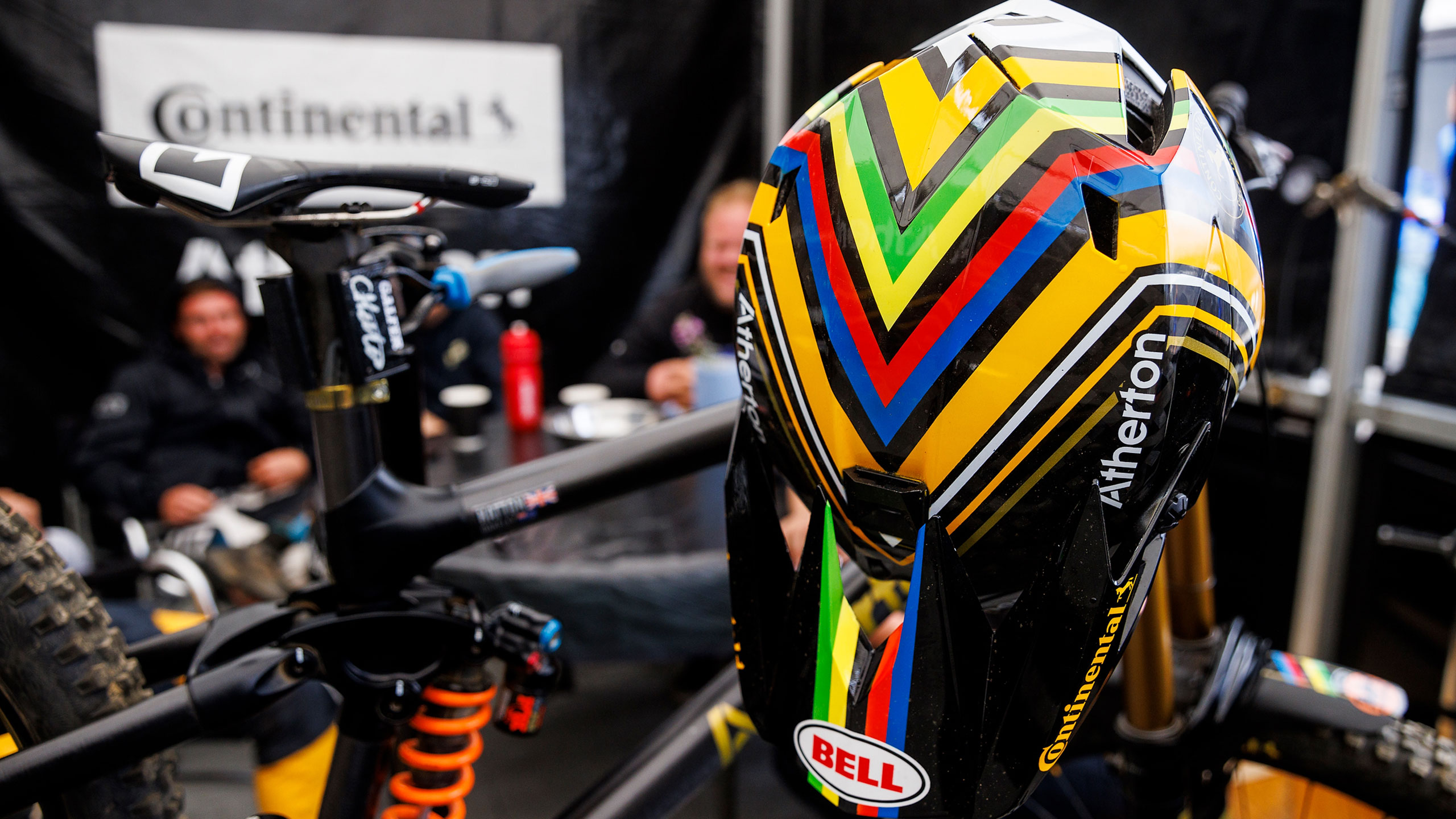 When the film was briefed during the early days of the 2023 campaign, no one knew what racers would still be healthy (several were not), we didn't know if anyone would be riding a wave after a great showing at the World Championships in Scotland just a few weeks before (two Bell riders ended up pulling on their rainbow jerseys for the first time at Andorra) and we also would have never imagined what the weather would be like on the Pal Arsinal course (legendary).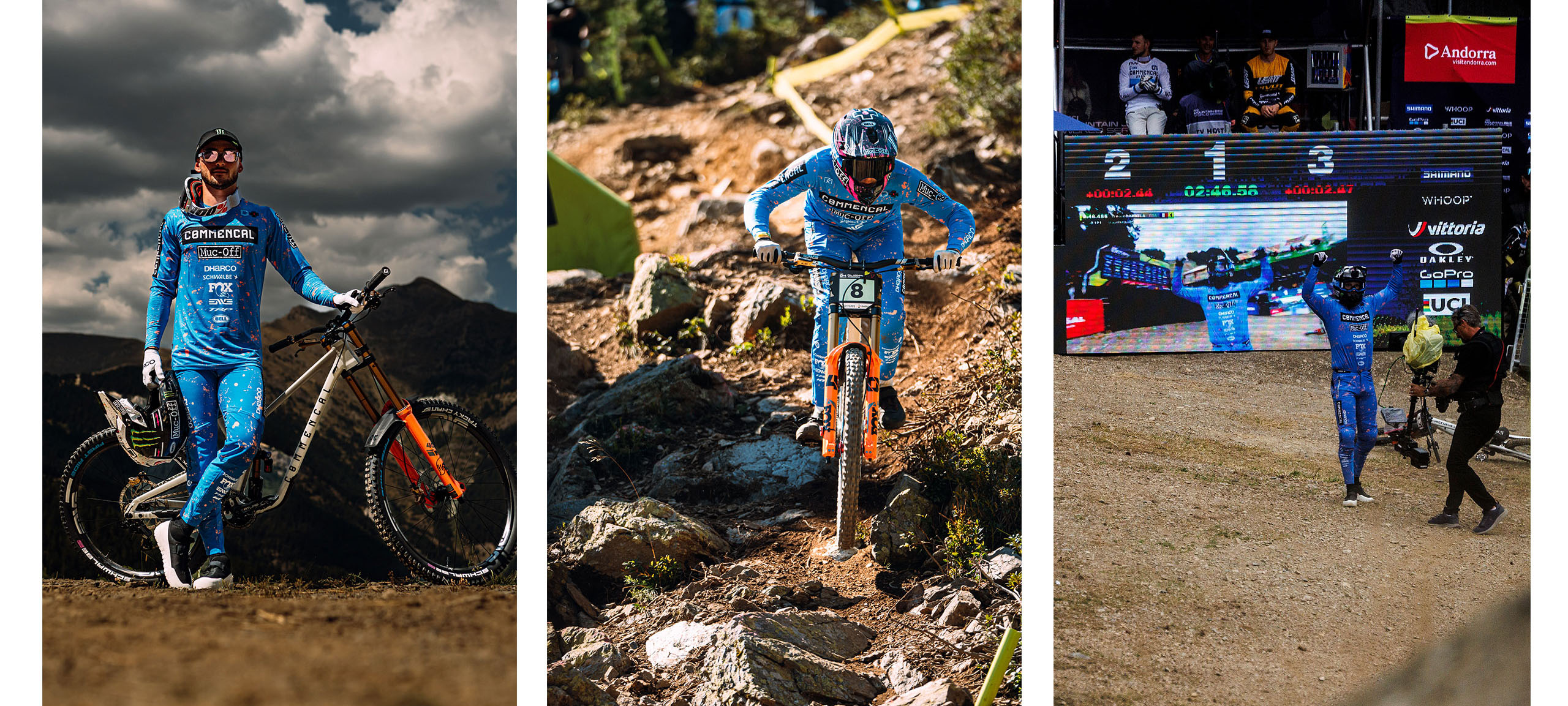 The film follows 10 Bell athletes: Antoine Vidal, Charlie Hatton, Andreas Kolb, Leo Abella, Danny Hart, Thibaut Daprela, Erice Van Leuven, Lisa Bauman, Hugo Marini and Jack Piercy as they make their preparations for, and race at, Andorra. The film also features appearances by Amaury Pierron, Dan Atherton, Max Commencal, Dom Platt and others.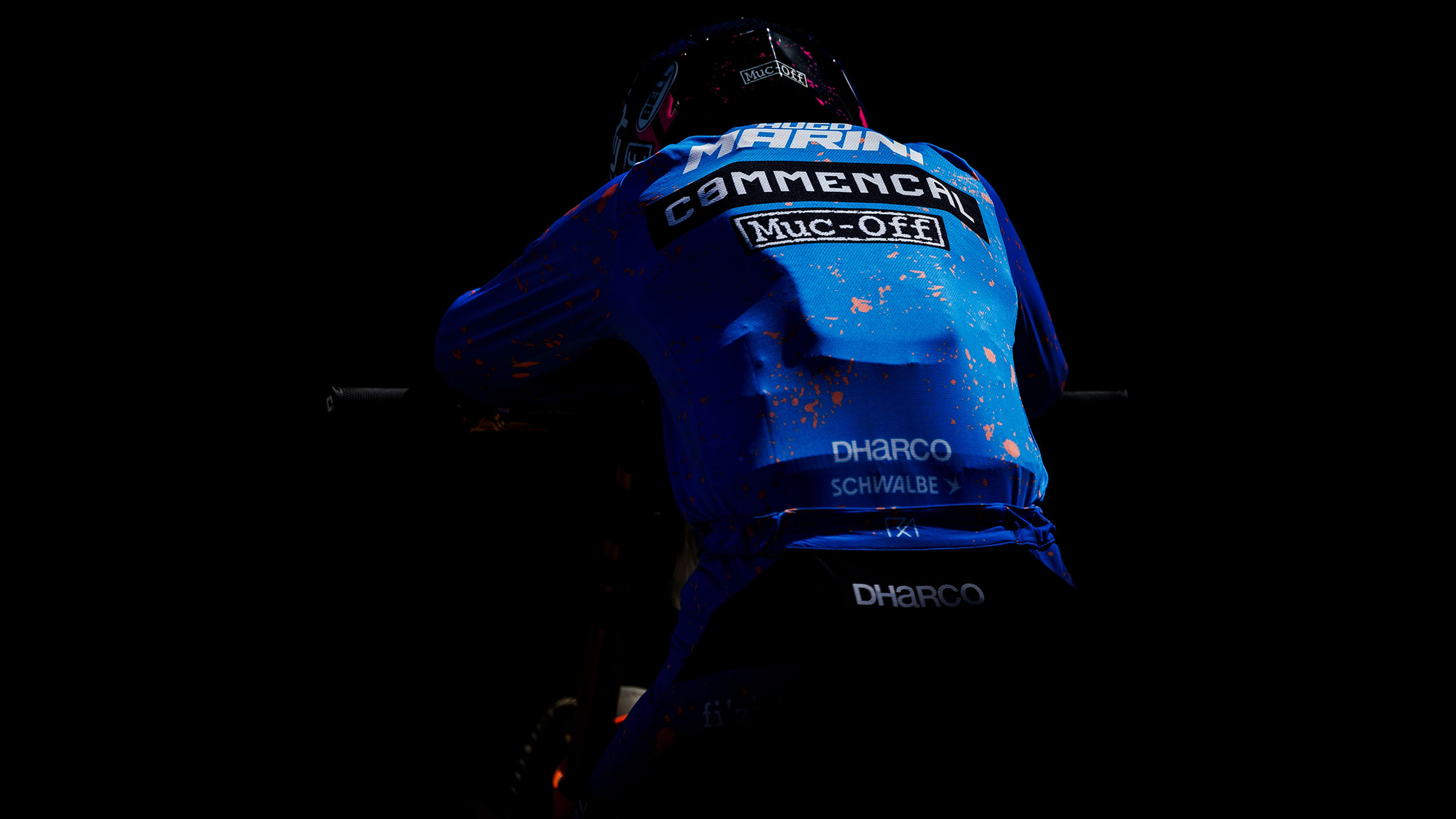 World DH races have been hosted at Vallnord, Andorra since 2008, but in 2021 the all new Pal Arinsal bike park was opened. The 2023 course underwent several changes from the 2022, and several provisions were made to keep down the dust. Dust would not be an issue for '23. Rains soaked the 1.6 km track and cancellation of the races was a very real possibility right up until the morning of race day.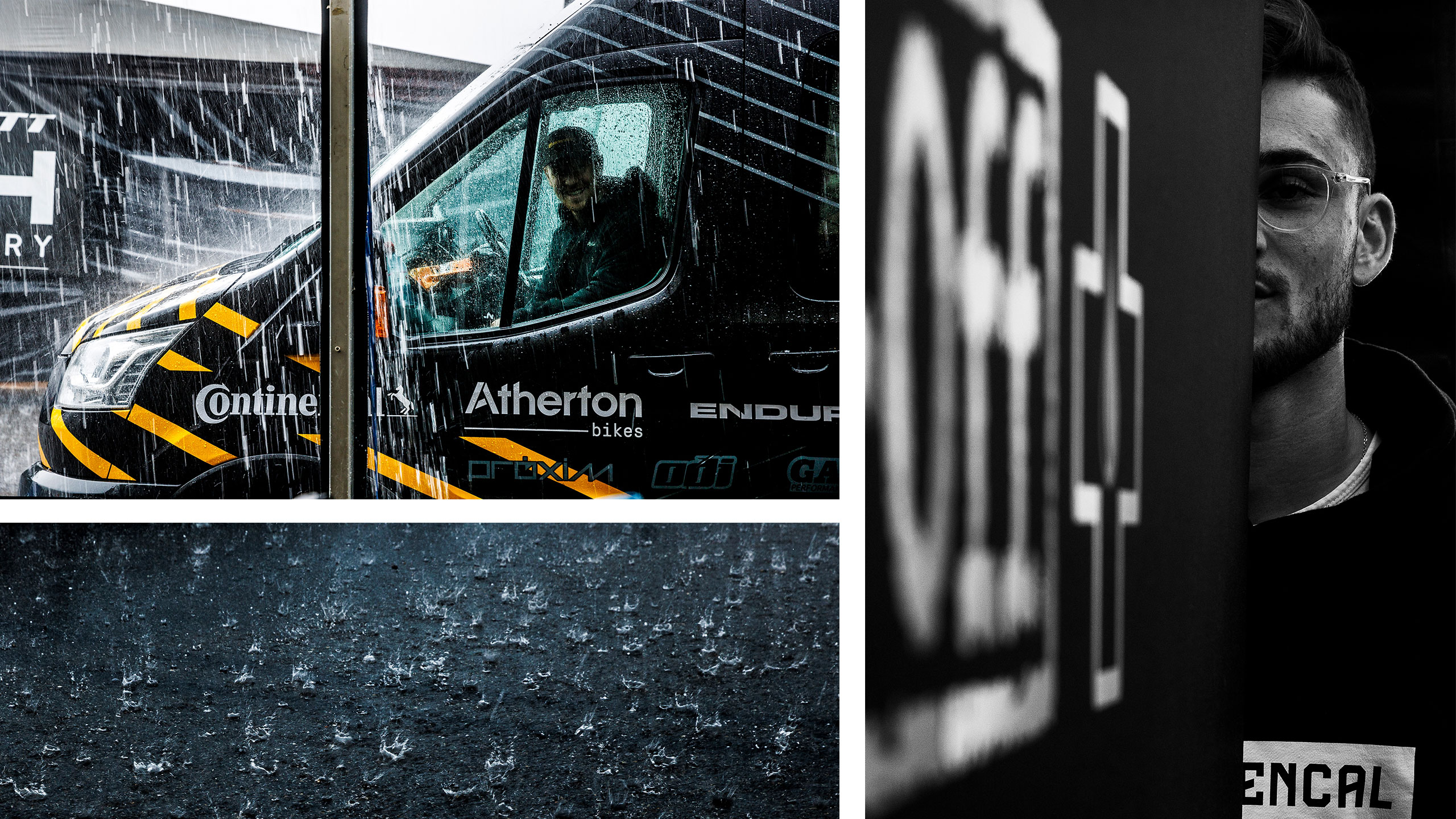 "10 For 10" goes behind the scenes to show fans what really goes into a World Cup race week.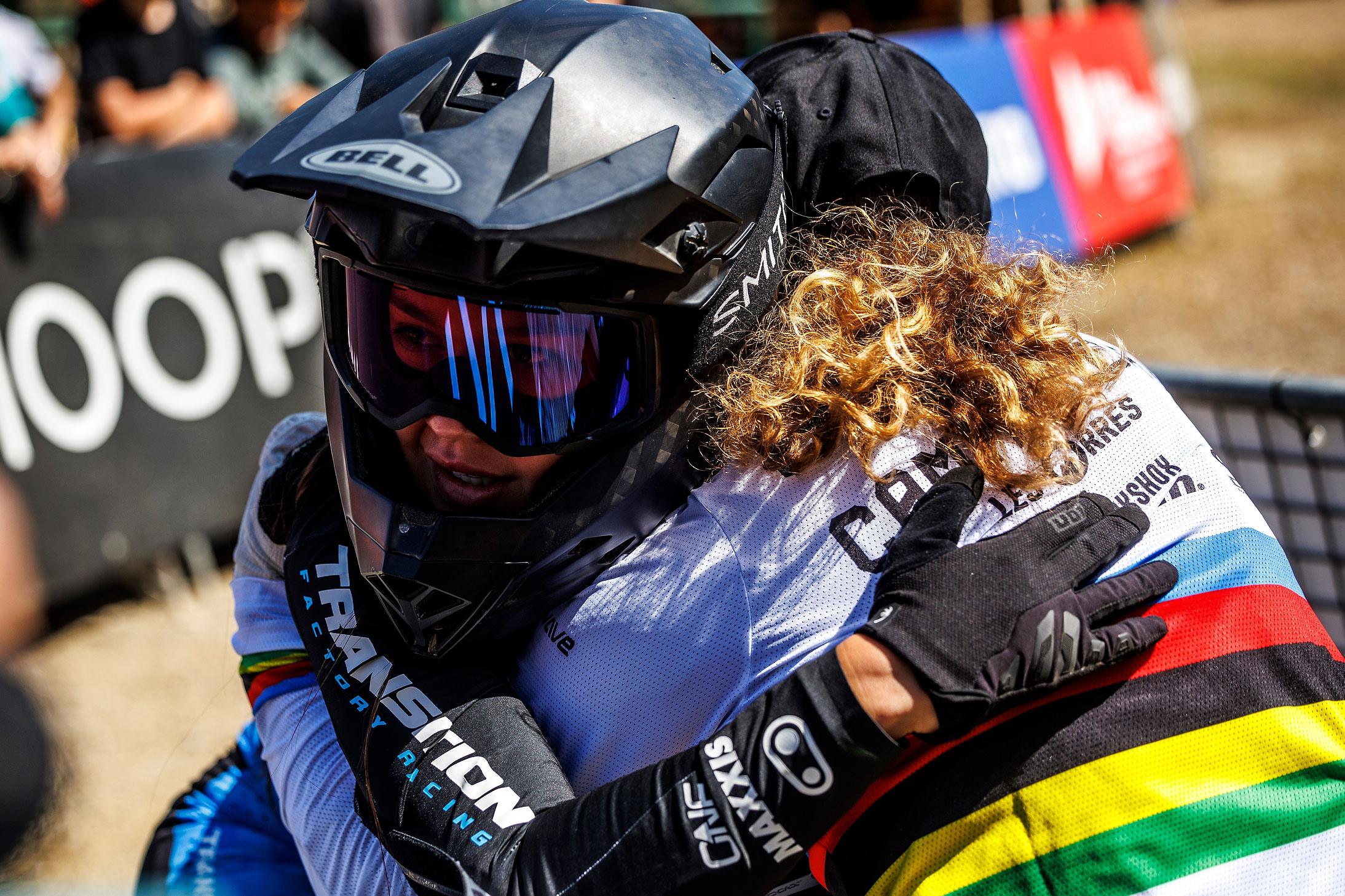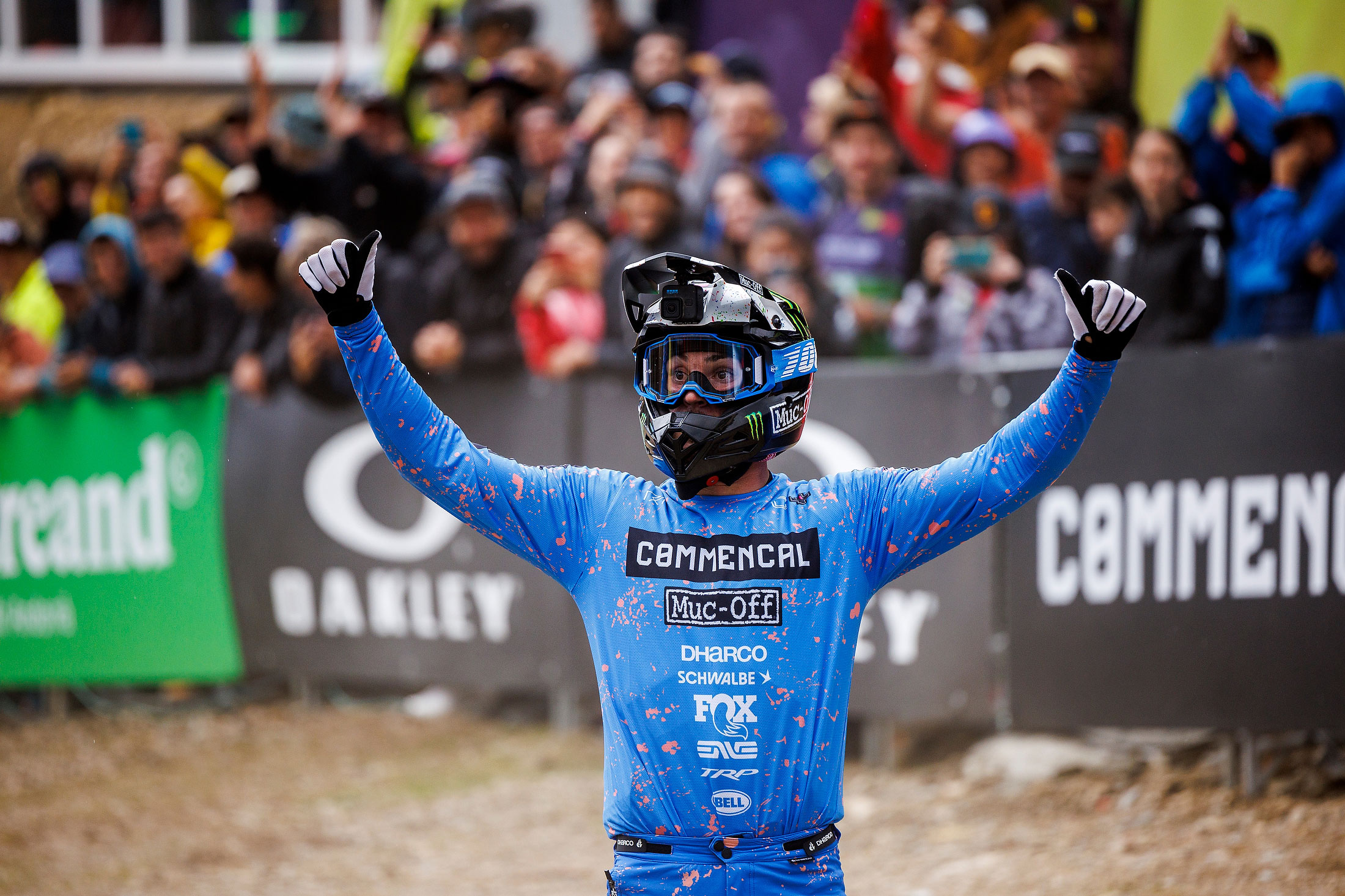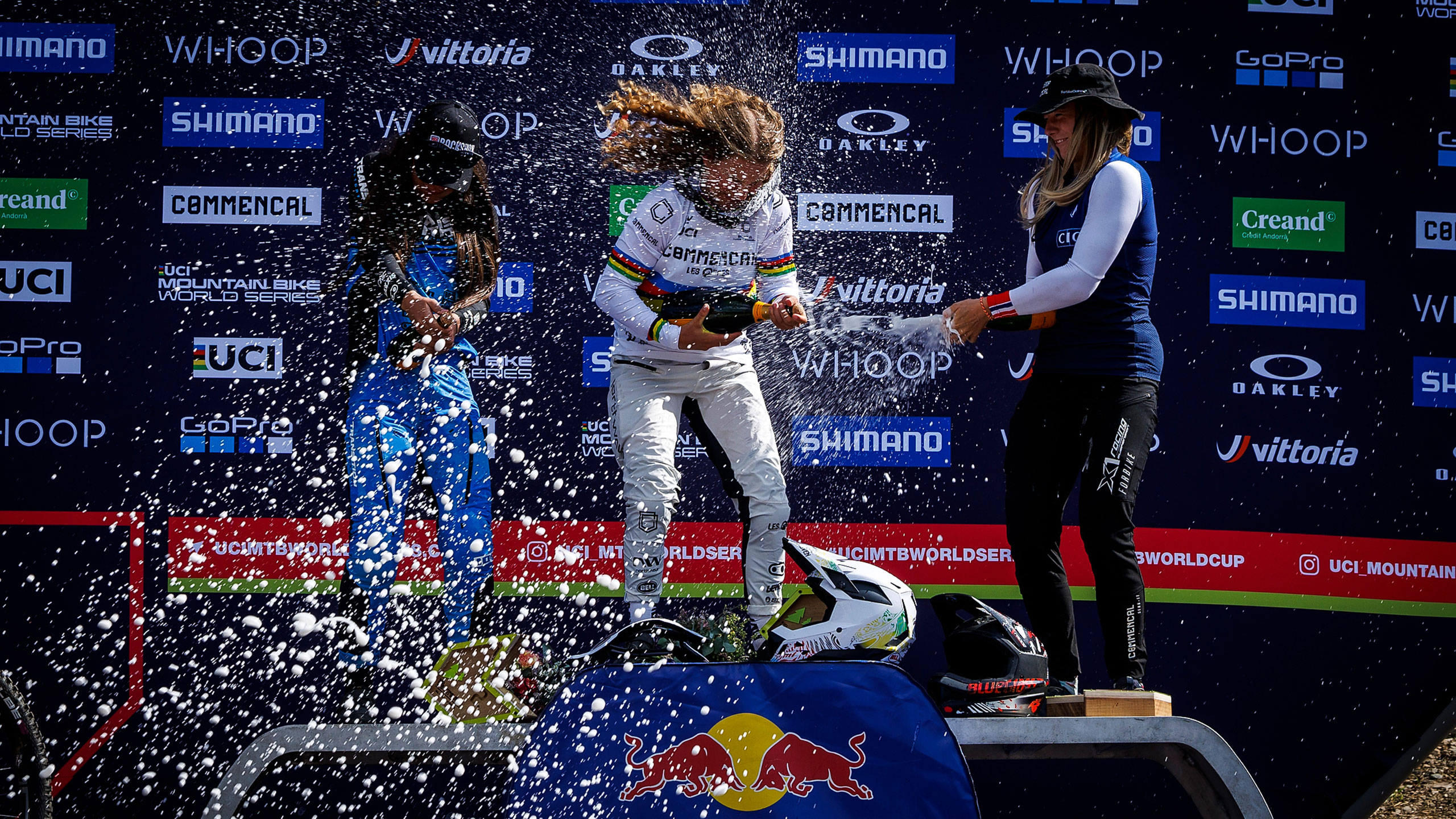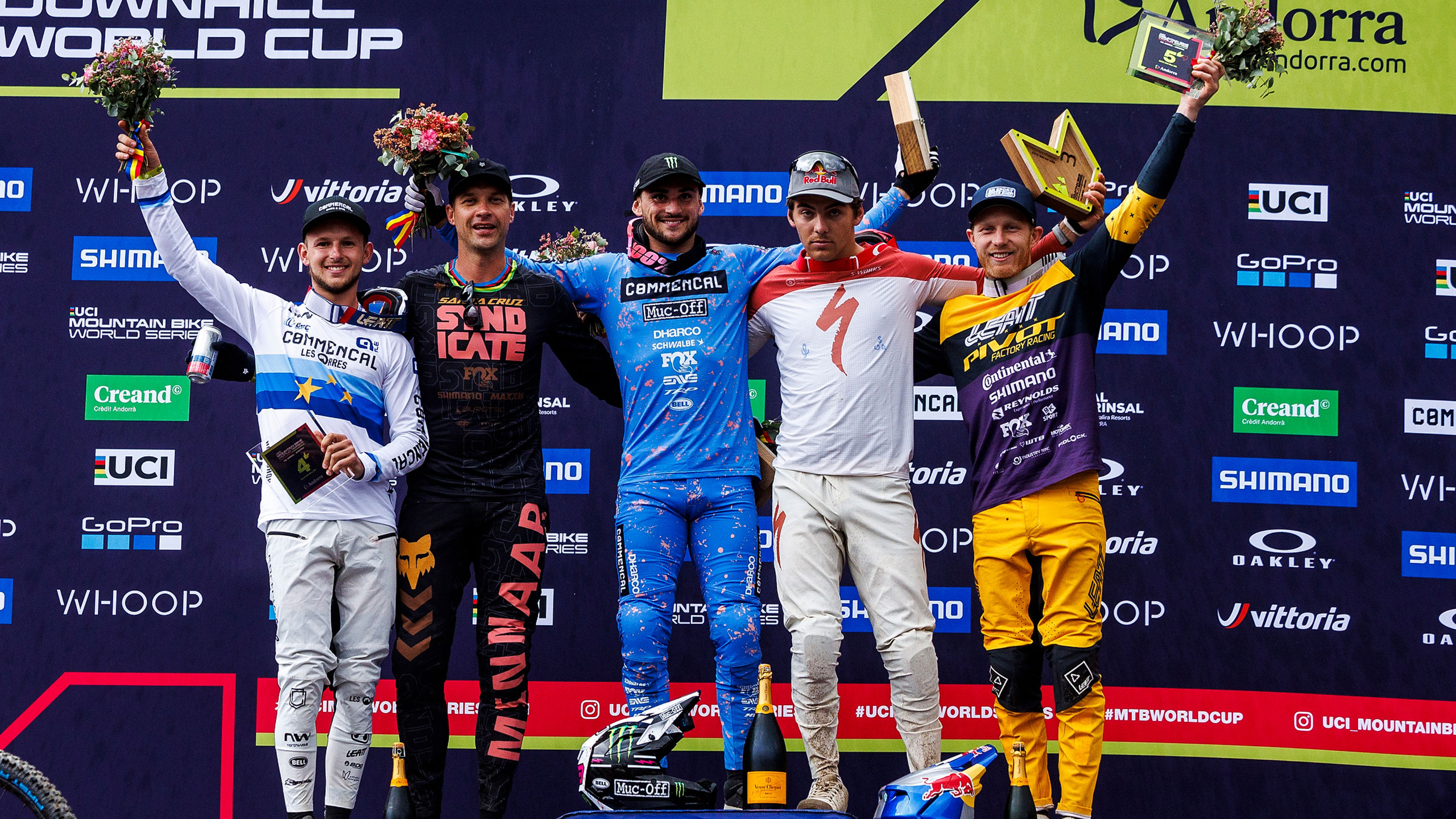 Get The Full-10