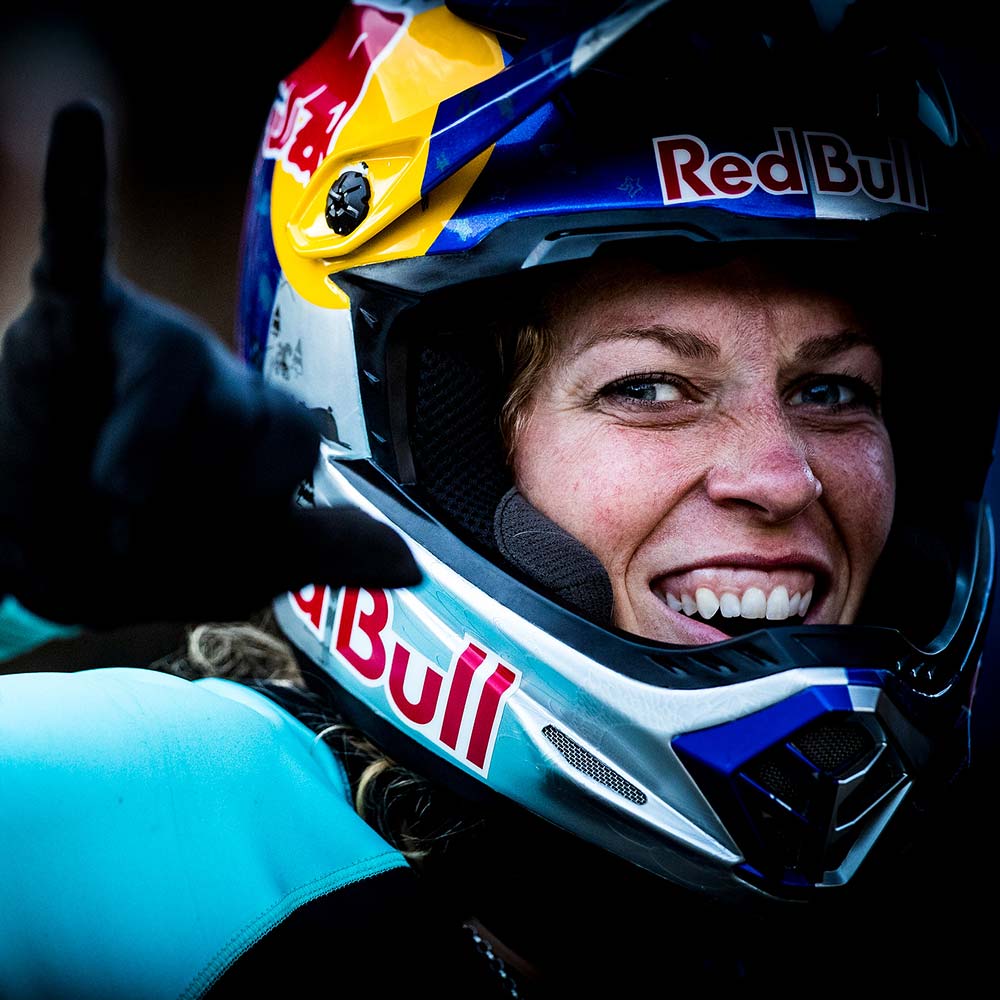 I hail from: Bellingham, WA
But I have roots in: Seattle
I pay my rent/mortgage by: Riding bikes and being creative
My guilty pleasure is: Coffee
When I was little, I wanted to grow up and be: Outside
Now that I'm all growed up, I really want to: Keep riding bikes, evolving as a person, and giving back
The best time I ever had on a bike was: I think when I crossed the line at the Olympics with a medal, or my first world title in MTB
The worst time I ever had on a bike was: 2014 DH world Cup in Cairns, Australia. The course was red clay with jungle vines all throughout and it just rained and rained. I remember not being able to make it down the hill without crashing multiple times and was in tears before the final, just discouraged about the situation we were in and making it down. Then in the final I crashed in the rock garden, was upside down stuck on my back like a turtle, and a fan blasted their chainsaw noise close my ear as I struggled to get out of there. That was the one place I had got perfect every time too.
My mama always used to say: It is what it is
I've always wanted to learn how to: Build and design our own house
Something most don't know about me is: I loooove dogs, but don't stay home long enough to have one:( Would love a Mexican spunky mutt one day that is forever puppy size and fits in a backpack.
Shout out to: Whoever is reading this. Hi!
My five favorite words are: Well at least kinda interesting words are: quadruped,persnickety, armadillo, impervious, cumulus
I wear Bell, because: The design, safety, overall look, and people who work there are like family. Bell is a great brand with a rich history in off-road, that focuses on making superior products with style.
Jill's Helmet of Choice