Select Styles for Availability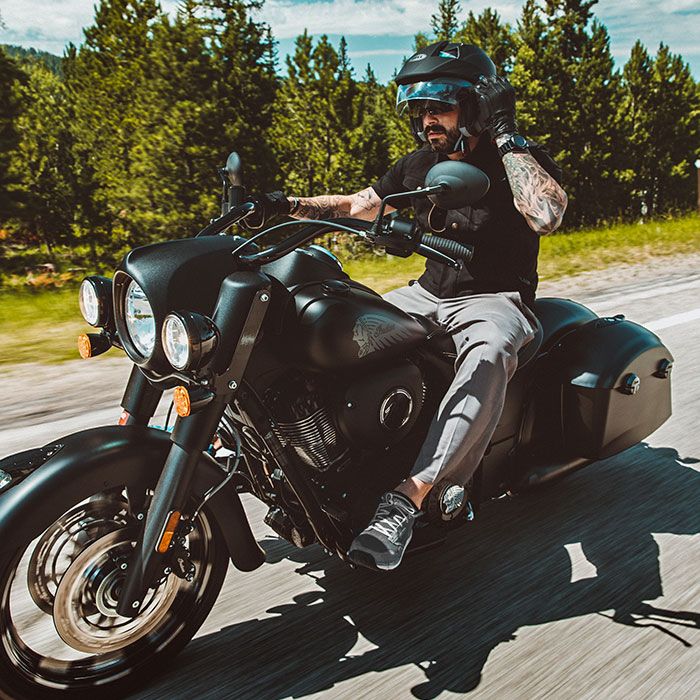 Details
Road Warrior
Loaded with options, the Mag 9 is versatility defined. With seven configurable visor and face shield possibilities, it's ready to take on whatever road you choose to travel. Whether it's an all-weather daily commute or a cross-country journey, snap your Sena or Cardo system into the factory-ready location using our brand-specific mounting kits and you'll be rolling in comfort and style. Includes Dark Smoke faceshield. Availability, certification, color, and pricing may vary per region. If outside of the USA, please check with your authorized local dealer for more information.
Specs
Shield Type
Fast and easy tool-free shield changes

Drop-down sunshield offers "on the fly" protection from the sun

Construction
Helmet can be run in multiple configurations: with or without shield and with or without visor

Cheek Pad
Contoured cheek pads for superior fit and comfort

Ventilation
Velocity Flow Ventilation system for maximum cooling

Fit System
3 EPS sizes for maximum comfort and size range

Weight
1480g +/- 50g (Size M)

Electronics Compatibility
Accommodates the Bell-specific Sena SMH10 Bluetooth and Cardo Scala Rider Q1/Q3 stereo headset and intercom. If you already have a Sena SMH10 unit, a Bell-specific clamp and boom will be necessary to install. If you already have a Cardo Scala Rider Q1/Q3 unit, a Bell-specific adapter will be necessary to install.

Convenient speaker pockets make it easy to set up the MAG-9

Certification
DOT (US)