Bell Helmets Makes History on the Podium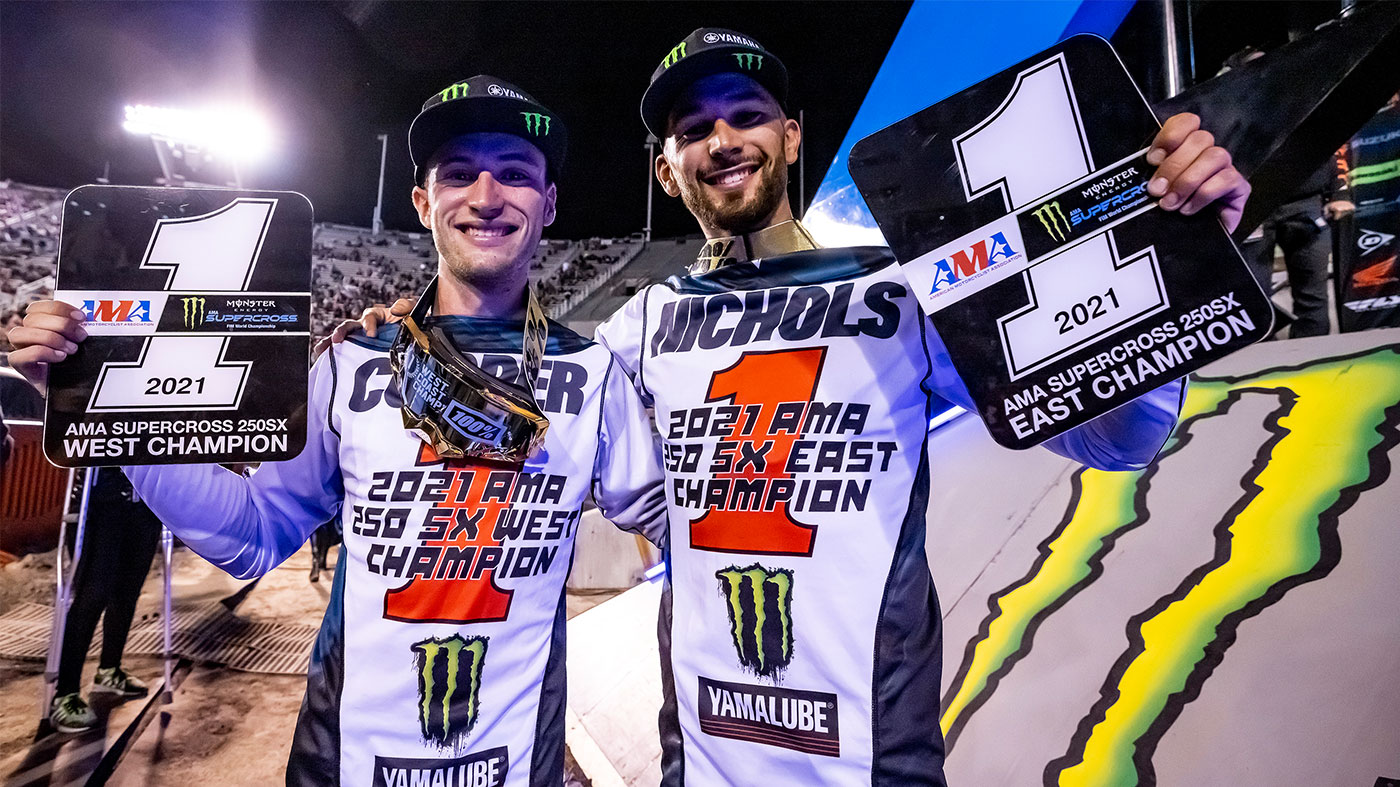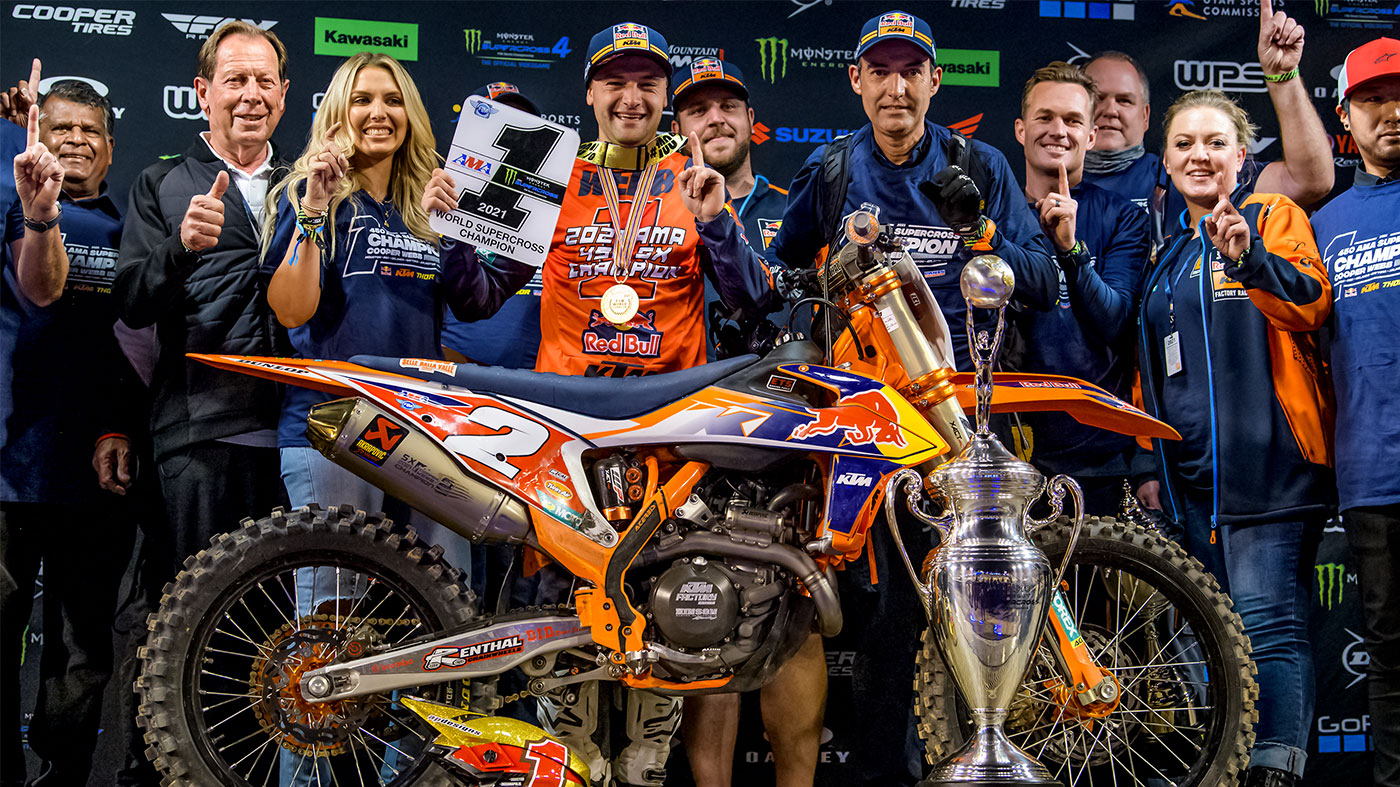 An inside look at the 2021 Supercross Champion Sweep
Logistics and fan participation looked different again this year, but the stack of racers competing in the 2021 Monster Energy AMA Supercross Championship fought harder than ever, providing us one of the most memorable — and historical — seasons to date.
From rookies surprising us, to legends showing off their race craft, the 17-round series put each rider through their paces and had everyone guessing, "Who's this year's Champion?" almost every race. But toward the end, the target was in sight for three Bell Helmets racers who set themselves ahead of the pack through their grit, determination, and attitude that's required of any champion.
Headed into the final round in Salt Lake City, Utah, championship leaders Cooper Webb, Colt Nichols, and Justin Cooper had big point leads, making each title almost clenched. But where's the fun in that? Once the gate drops anything is possible, and Salt Lake City proved that tenfold.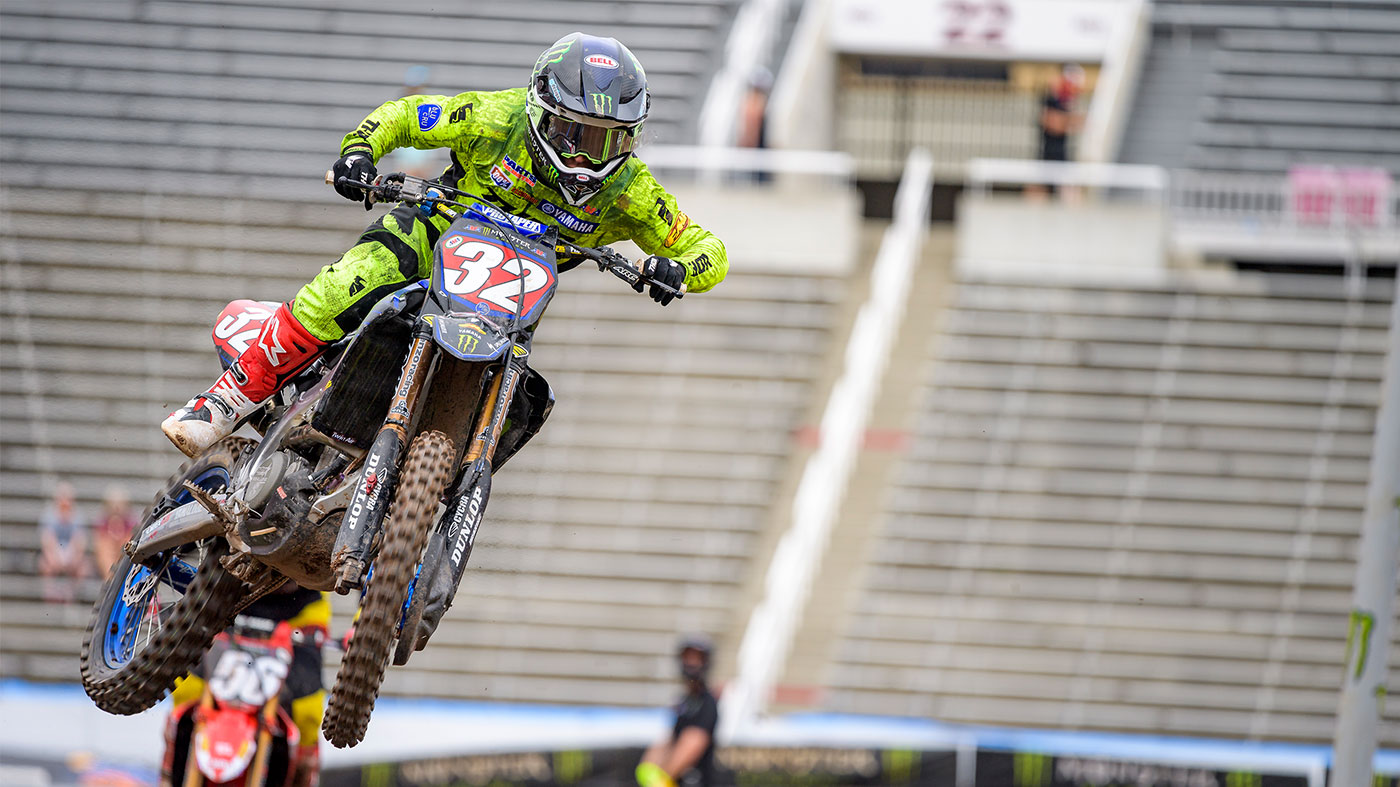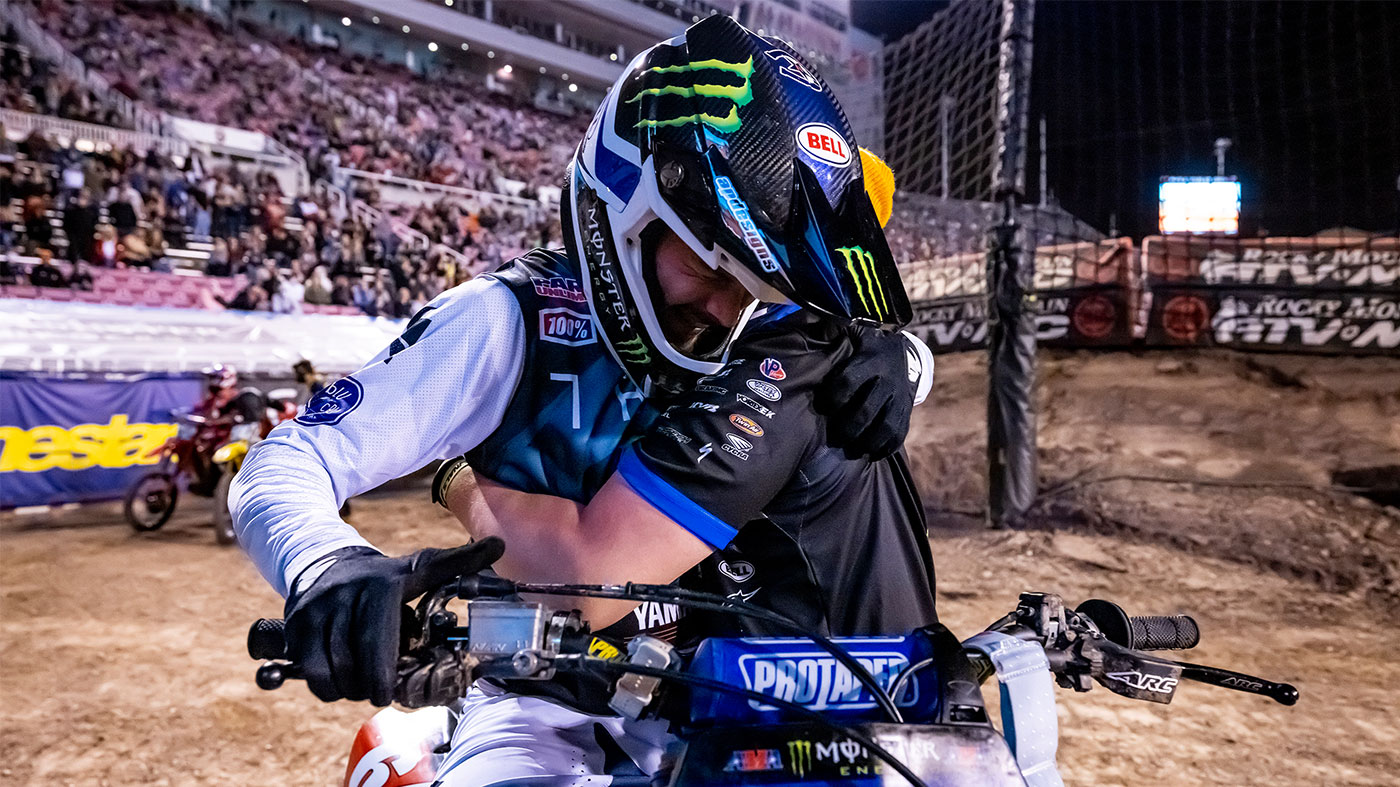 Proving his skill on tighter tracks, Webb kicked it into high gear late-race for a win he didn't need because of his points lead. But after chasing down Chase Sexton with Webb-like precision, Cooper was able to make a pass and take his eighth win of the season, claiming his second 450 supercross title with a statement.
For Colt Nichols, things finally clicked this season for him and his Star Racing Yamaha. In his fifth year with the team, Colt showed what he was made of on all fronts, scoring podium finishes in every round along with three wins to claim the 250SX East Region Championship.
Entering the finale, another Star Racing Yamaha rider, Justin Cooper, only needed a 17th-place finish in order to claim his first professional title as the 250SX West Region champion. With aggressive battles in front of him most of the race, Cooper hung back, stayed out of trouble, and clicked off the laps to stay in a good position. Knowing he didn't have to push to win the title, he cruised for a ninth-place finish to earn the #1W plate.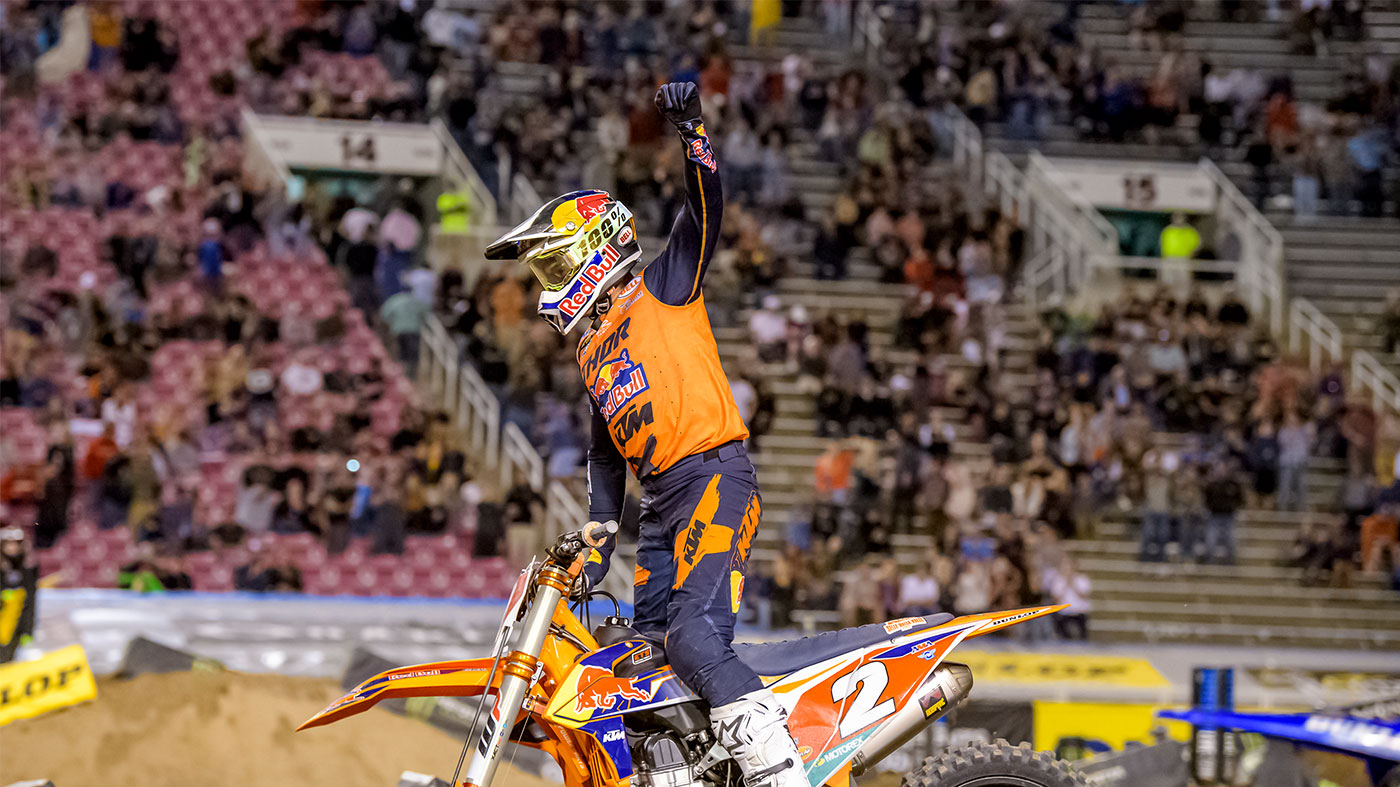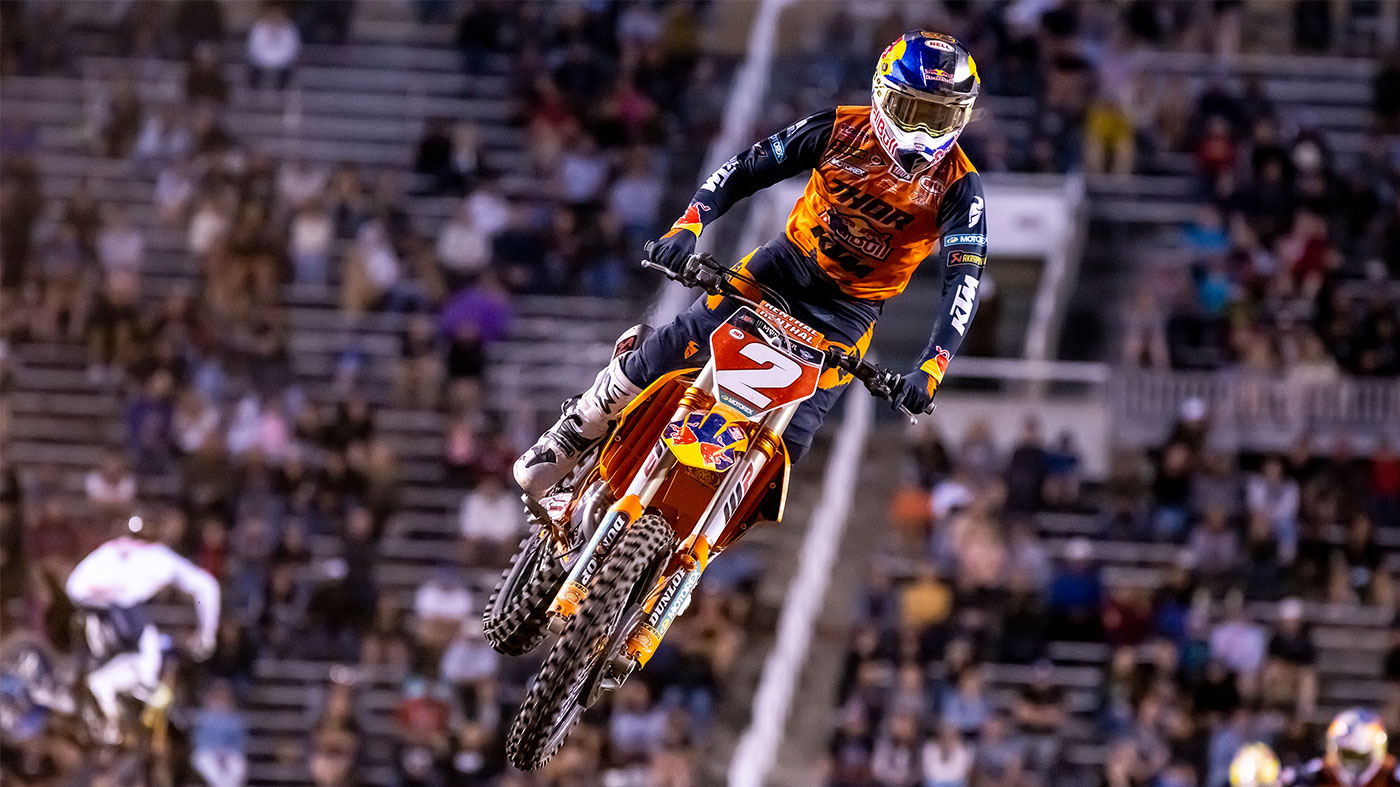 History is Made
Not only did Webb, Nichols, and Cooper make history in their own racing careers, they helped make history in Bell's long lineage of "firsts." This is the first time all three SX Championships were won wearing Bell, specifically in our new Moto-10 Spherical.
As the first name in helmets (and the first to make a motocross helmet in 1975), our commitment to pushing this sport forward continues to this day through our technological advancements and industry-leading solutions to protect the fastest riders in the world.
As our racers prove they can go head-to-head with the best, our helmets prove they're fit for the challenge — and championship. Congrats to Cooper Webb, Colt Nichols, and Justin Cooper! Thank you for representing our sport, inspiring us, and leading the charge. See you at Outdoors.