Tell us about yourself — how'd you get into motorcycles?
I grew up and started building motorcycles in Baltimore, Maryland, and then moved my shop out to Long Beach, California, back in 2013. As a kid, no one around me really had motorcycles, and I didn't grow up on an MX bike or anything. I got a really late start, maybe twenty-nine years old? I lived in Tokyo in the early 2000s, and when I was there I saw a lot of motorcycles, and that's what really got me wanting to build something from scratch. After I moved back, I was on a mission.
You're a born free veteran. What lessons have you learned along the way? Any past bikes stand out to you as favorites?
This year will be my seventh or eighth time as an invited builder. No matter when you start, you are going to be cutting it close. There are so many good bikes every year, it's hard to narrow it down.
The one lesson I can tell anyone who has not done it, is that it will be way harder and cost you way more mentally, physically, and monetarily than you can imagine.
Oliver Jones
How do you approach coming up with a design or theme?
There is no one approach for me. Sometimes it's just finding a single part that has something cool about it, then you find another, then all of a sudden the bike is taking shape in my mind. Or sometimes it's just a matter of seeing what is going on around me in the motorcycle world, internalizing that, and spitting out my own version that feels right to me. Design and building for me is just like problem solving, finding an answer, or filling a void that I think exists.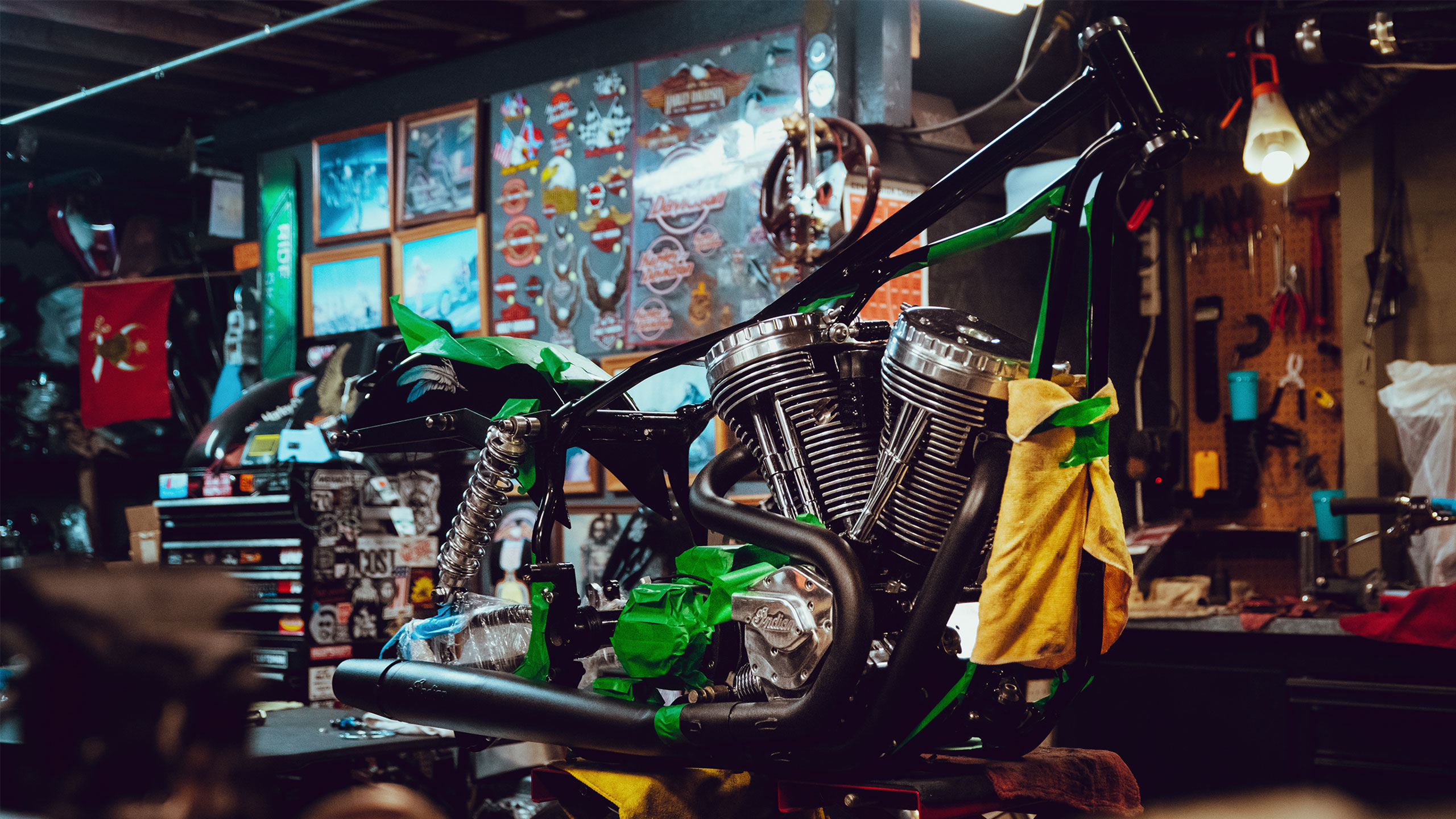 Tell us a little bit about the build. Do you have a signature style or cues that you try to infuse in each build?
This year, like most, I'm sort of bucking the trend and went with something that I felt was overlooked. I chose to use a 2003 one-hundred-inch Gilroy Indian engine, with a rubber mount chassis and, for lack of a better term, make a tough "club style" Indian chopper. Something I have not seen much of. I wanted to take a bike that is normally very "soft" with big fenders and fringe and make something that is much more aggressive but still retain some of the factory parts that make it what it was. I think if you look back at all of my builds, they are all different platforms and are all unique but definitely have something that links them together — not a single part or anything, just the vibe. I just try to stick to what I like and want to build and not reach too far out of my lane.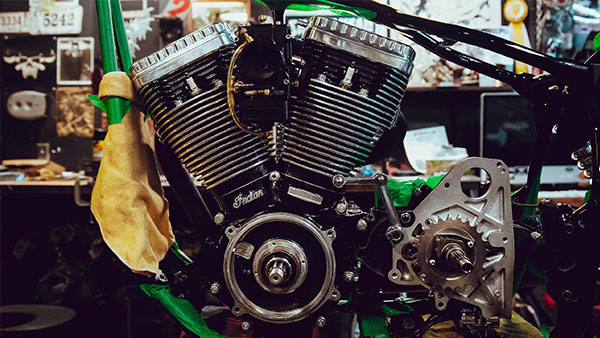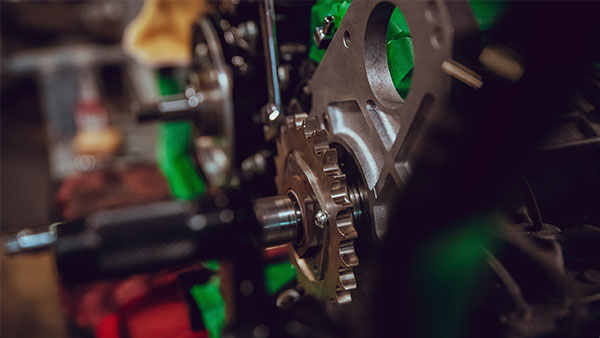 What other motorcycles are you riding at the moment?
I love motorcycles! I ride all different styles and naturally have favorites, but I'm not exclusive to any one thing. I have a 2005 ZRX 1200 — my third one — that I ride as much as possible and absolutely love. I have other vintage sport bikes, FXRs, dynas, choppers, super motos, enduros, drag bikes, and plenty of others.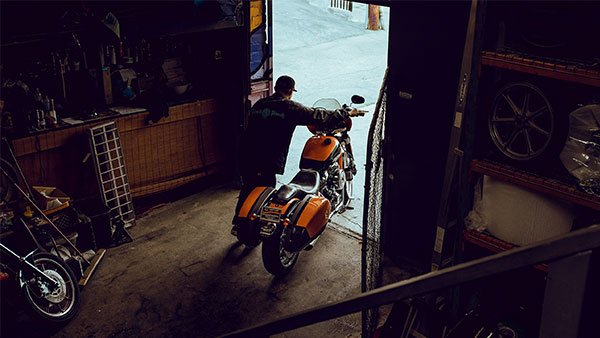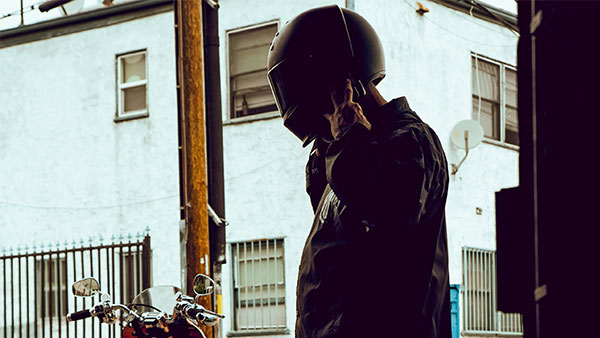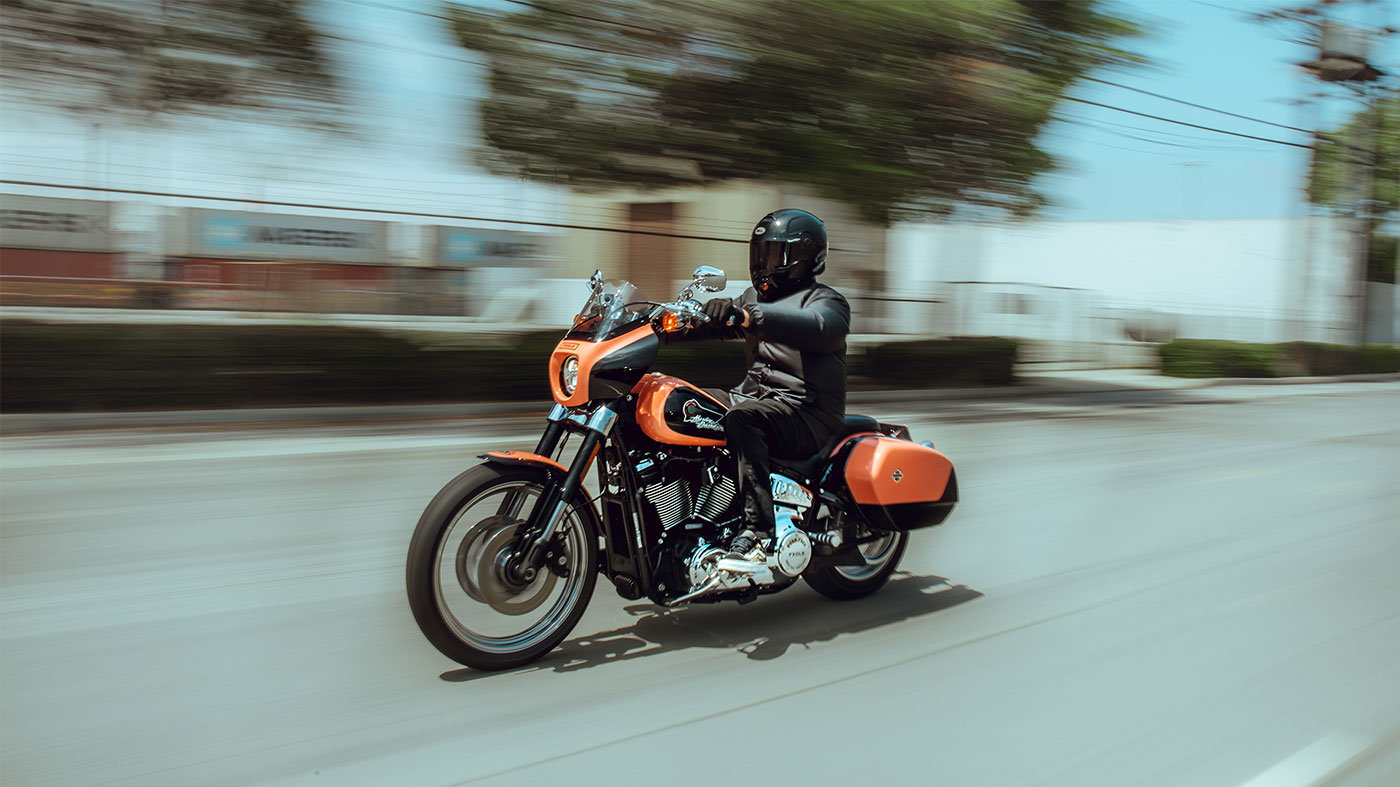 Olivers' Helmets