Brawl at the Buffalo
In a packed venue full of the country's best V-Twin motorcycle stunt riders, San Diego, California's, Phillip Hayes (@Filthy_Phil45), rode away victorious at the second annual "Brawl at the Buffalo" staged at the Legendary Buffalo Chip for the 78th Sturgis Motorcycle Rally.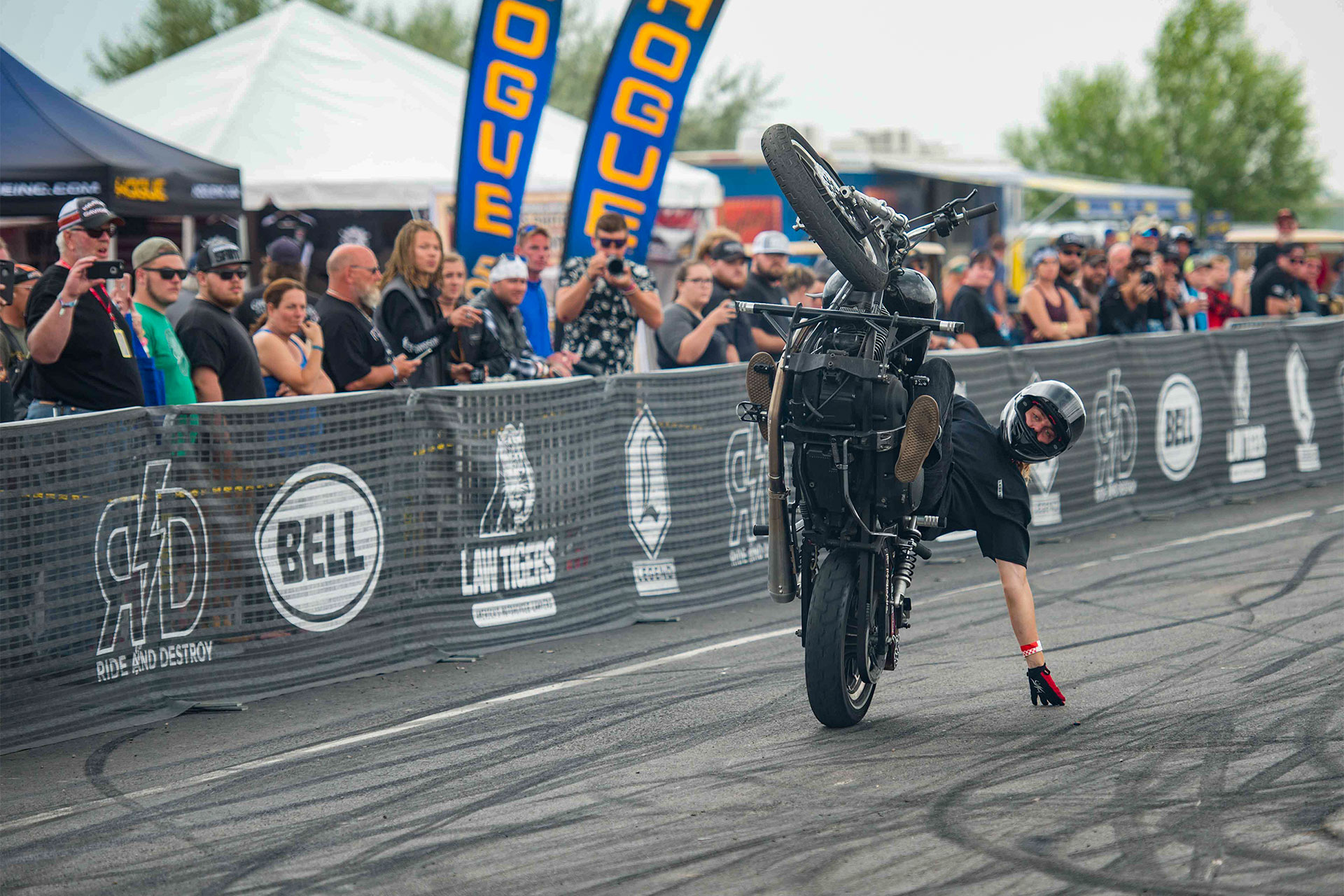 Following his placing from last year, Connecticut and @EastCoastin rider, Gabe Canestri (@Reckless_203) finished in second, and rounding out the podium, Joey Robinson (@Joey55__.), also of San Diego, California, took the third place position with their near flawless riding styles.
Bell Powersports rider, Phillip Hayes took top honors with his explosive, crowd-pleasing riding, aggressive drifting, and no-handed wheelies, switching up between his Harley-Davidson Sportster and Road Glide that impressed the judges, spectators and fellow competitors.
Wow, what an event! Each and every rider was absolutely shredding! There is no denying that we saw the best in the biz taking things to new levels at this one. I'd like to personally thank the riders and all the brands and individuals who have supported what we are trying to do here for the V-twin culture and riding scene.
Brett Conley, Bell Helmets Brand Marketing Manager/Culture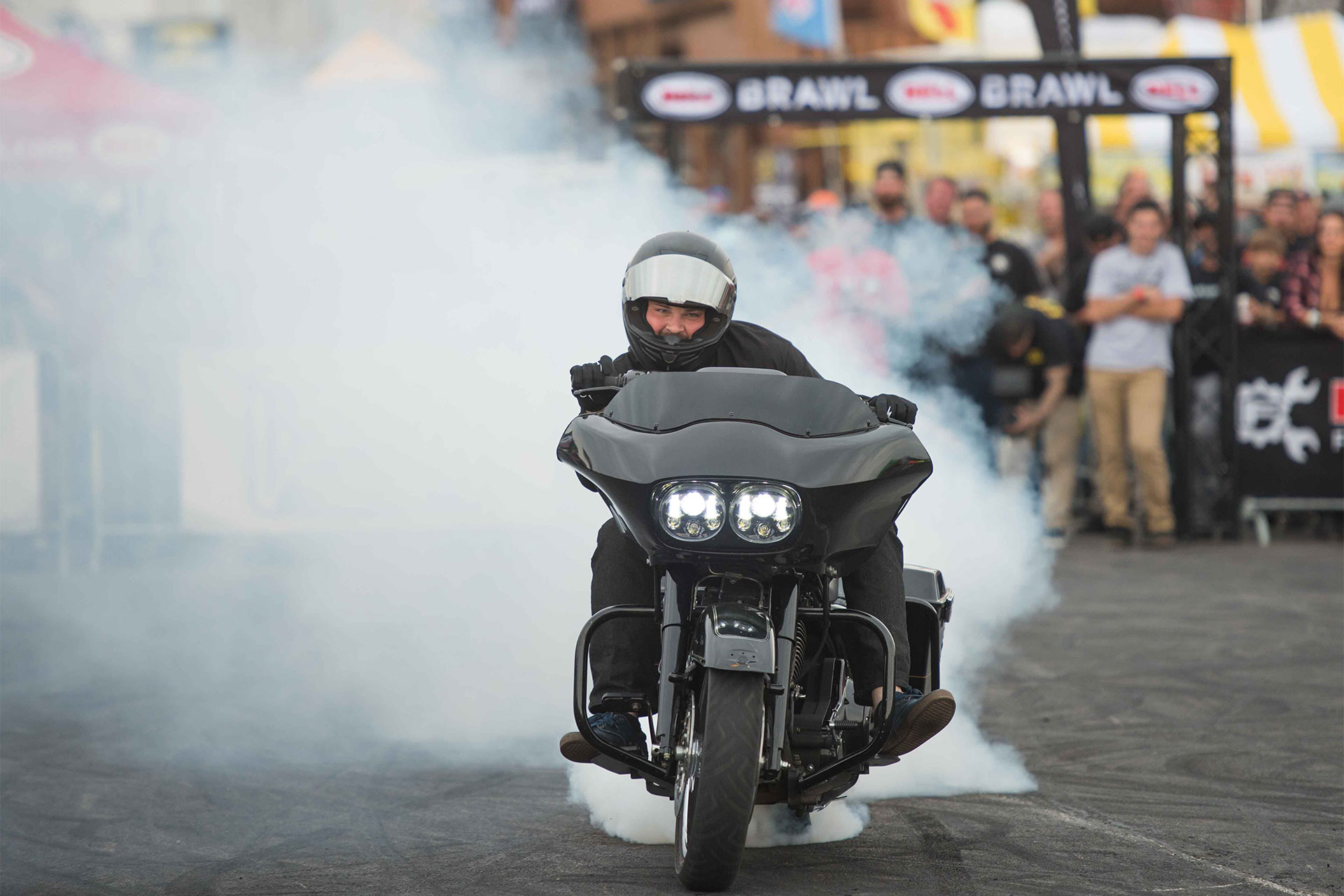 "Last year we battled the weather elements for hours," continued Max Kuszaj of Ride and Destroy.com. "This year the weather cooperated, a massive crowd was in attendance, and all the riders brought their "A Game". There wasn't a doubt in my mind when I saw the final run from Phillip Hayes that the judges, crowd and spectators all agreed that he took the top spot. I am beyond excited to see where these Bell Brawl events go in the future."
Now in its second year, The "Bell Brawl" is a first of its kind V-Twin specific motorcycle stunt contest catering to the huge youth movement of Harley-Davidson stunt riding. The event is an invite only competition, inviting riders who have been the driving force in the increasingly popular V-Twin motorcycle stunting demographic. A judging panel of motorcycle industry icons including Carey Hart, Jeremy "Twitch" Stenberg and Danny Gorman were in attendance to score these competitive riders.
1st: Phillip Hayes
2nd: Gabe Canestri
3rd: Joey Robinson
The 2018 "Bell Brawl" continues on for its final stop during the Las Vegas Bike Fest on Saturday, October 13th, 2018 at Red Rock Harley-Davidson.
The 2018 "Bell Brawl" is supported by; Legend Suspensions, Feuling Parts, Hogue Knives, Bel-Ray Total Performance Lubricants, Ride and Destroy.com, Sturgis Buffalo Chip, The Good Ride and Dualigans.