Bell Brawl Utah 2021
Smokin' in Salt Lake
Round 2 drew thousands of charged up Utahans to picturesque Springville last month to celebrate the spirit of competition once again. Hosted during their annual Block Party by Legends Motor Co. (an event put on hold since 2019 due to pandemic restrictions), this challenging tarmac is an exclusive invitation only for the world's finest riders.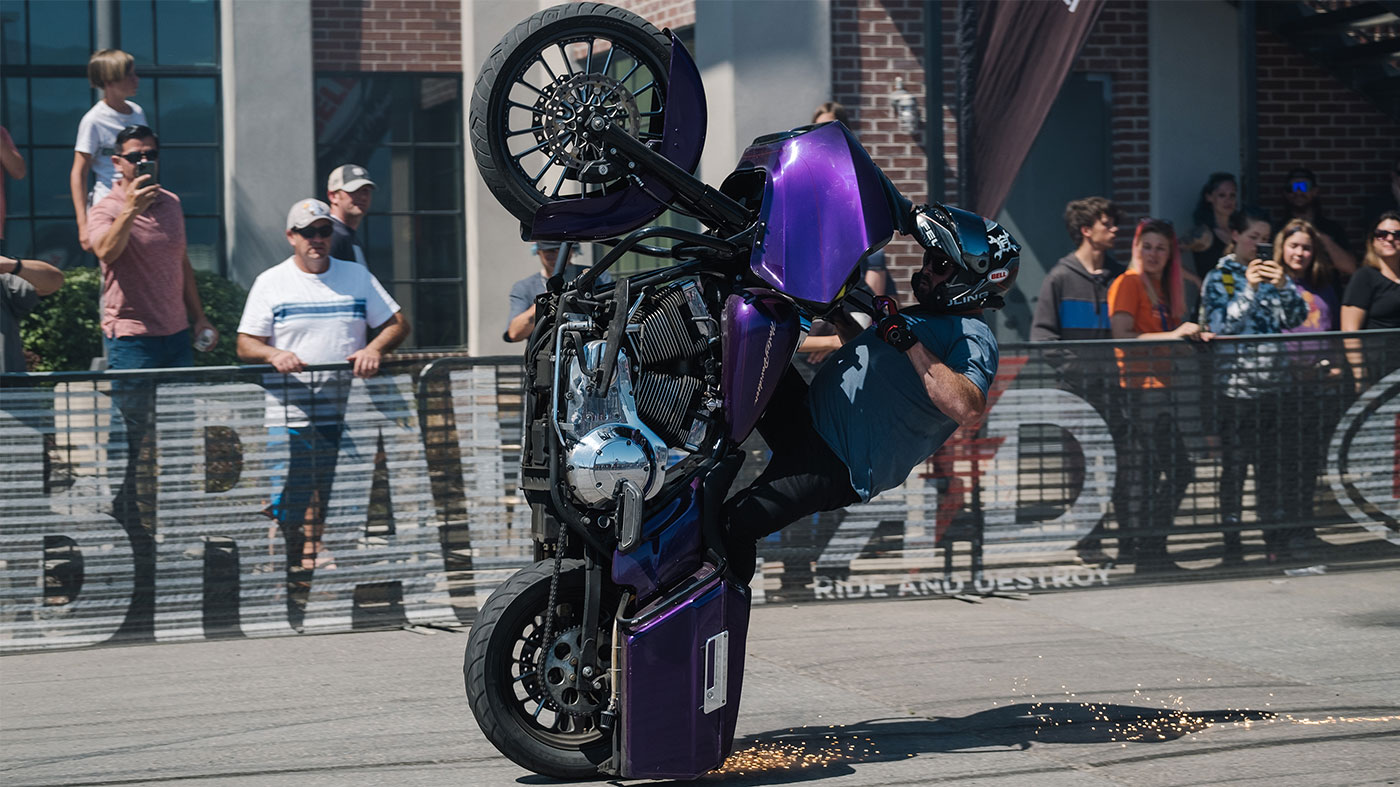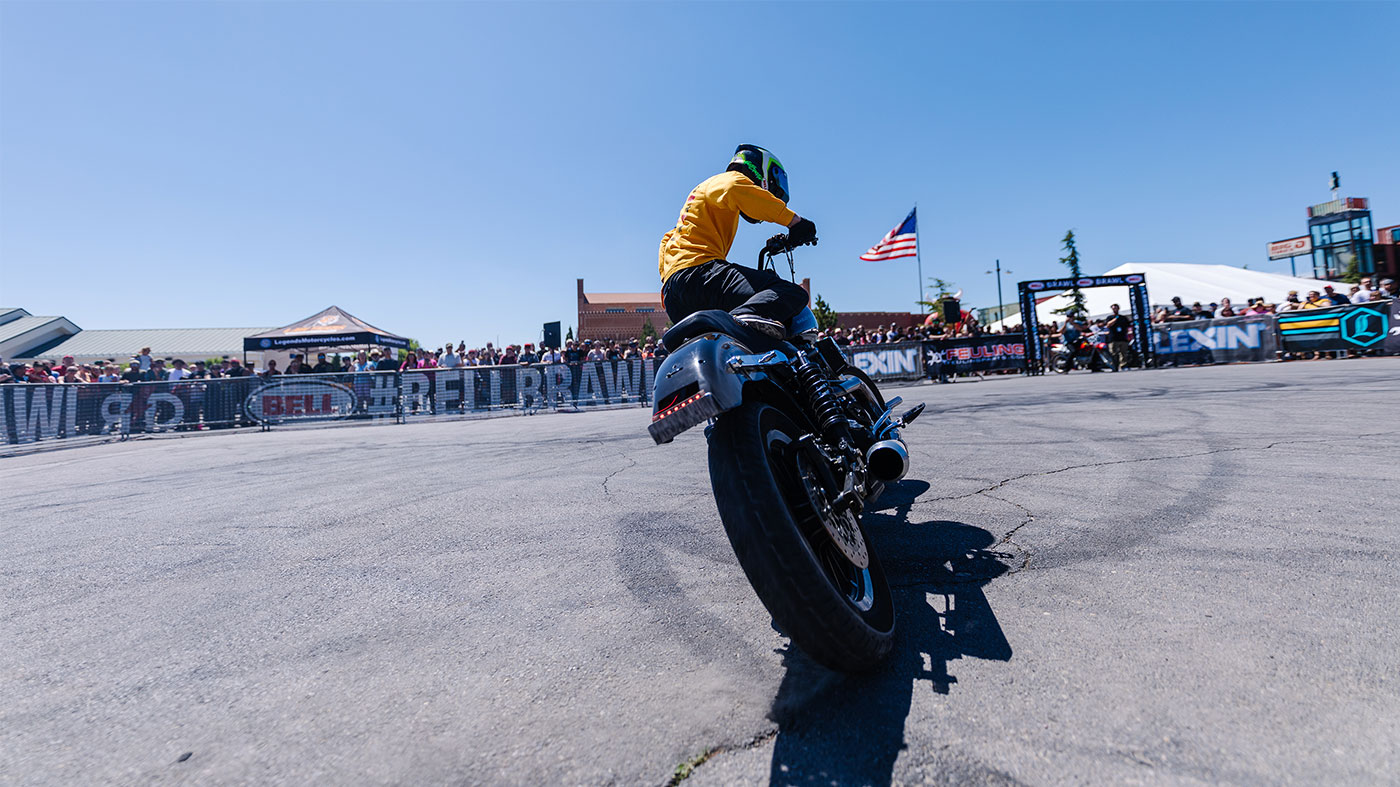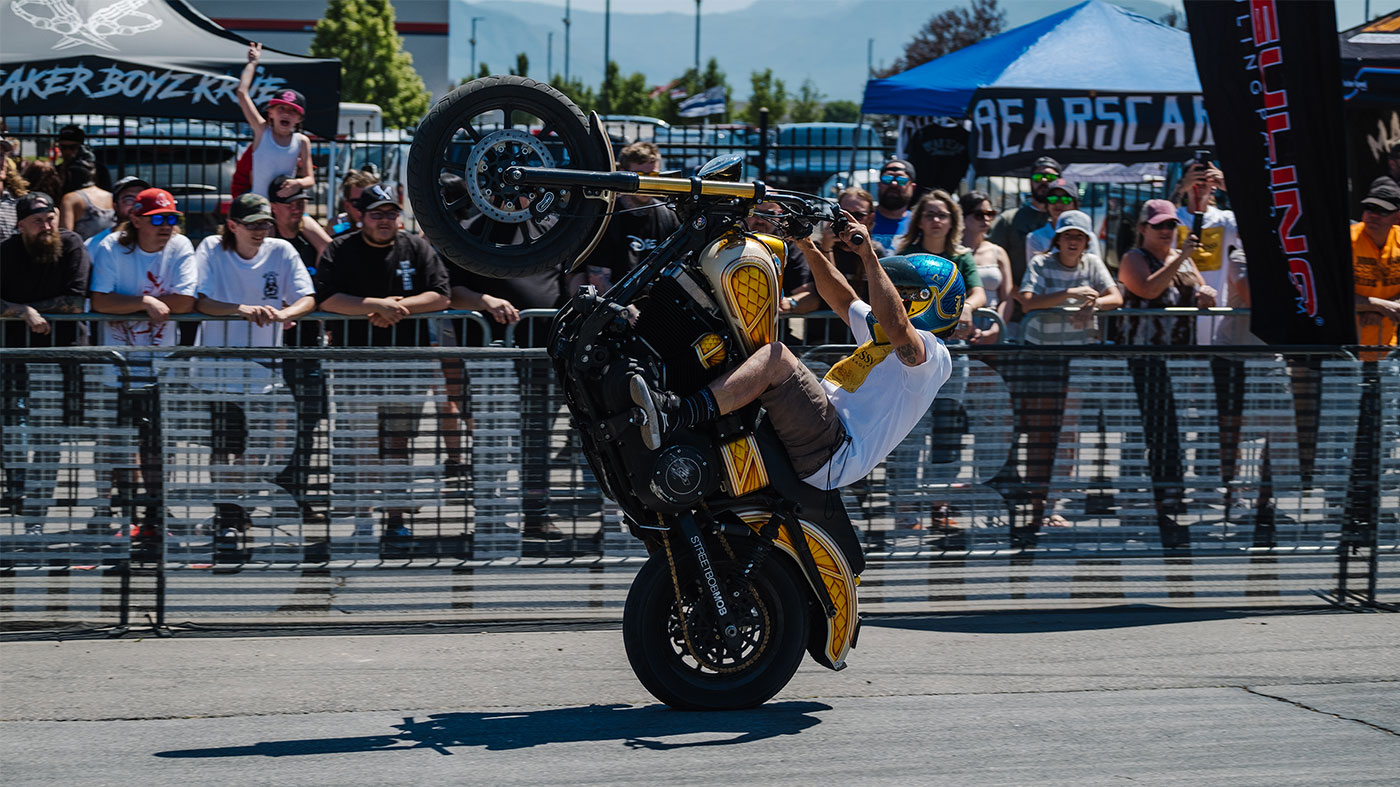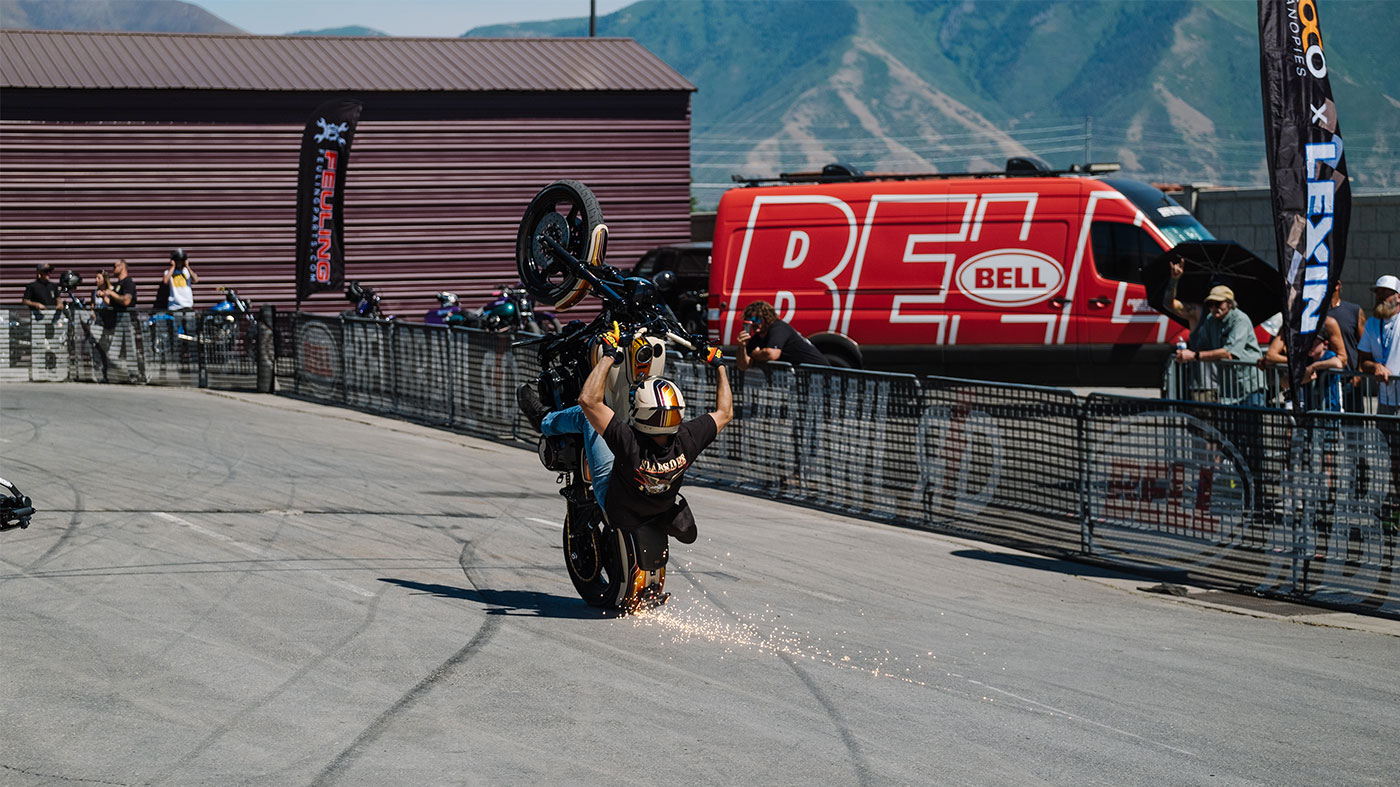 FIRST PLACE
Walking away with the big win — and his first-ever Bell Brawl podium — was Nate Colvin (@DynaNate_) of Ventura, California. This champ gave it his all, riding full rev-limiter for nearly two minutes straight for both competition runs.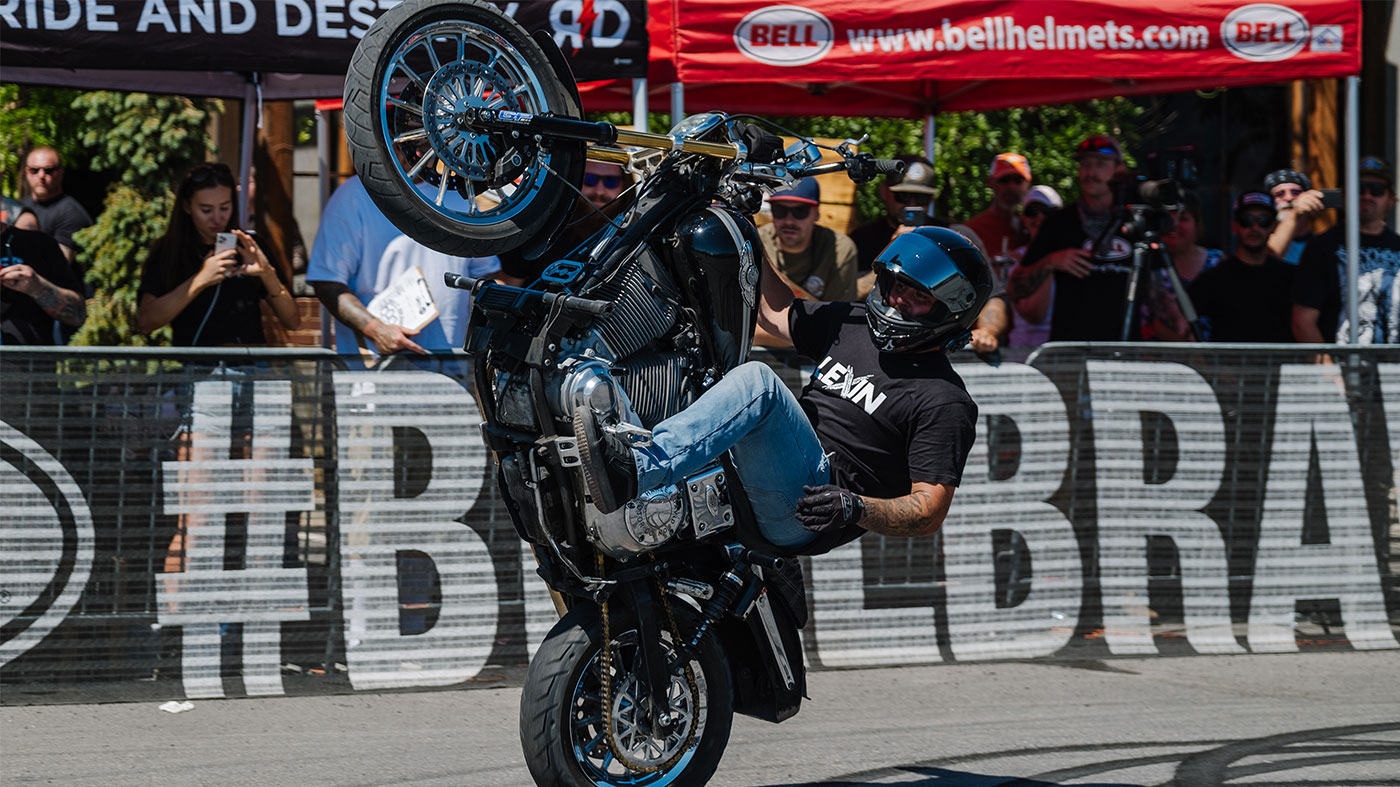 SECOND PLACE
Bell Helmets rider Tyler Heuertz (@TallBoyytee) earned the second-place position after using nearly every square inch of the Bell Brawl lot for drifting and wheelies. Heuertz being a multi time past winner is no stranger to the Bell Brawl, he most recently finished in third place of round 1 held in San Diego, CA back in April.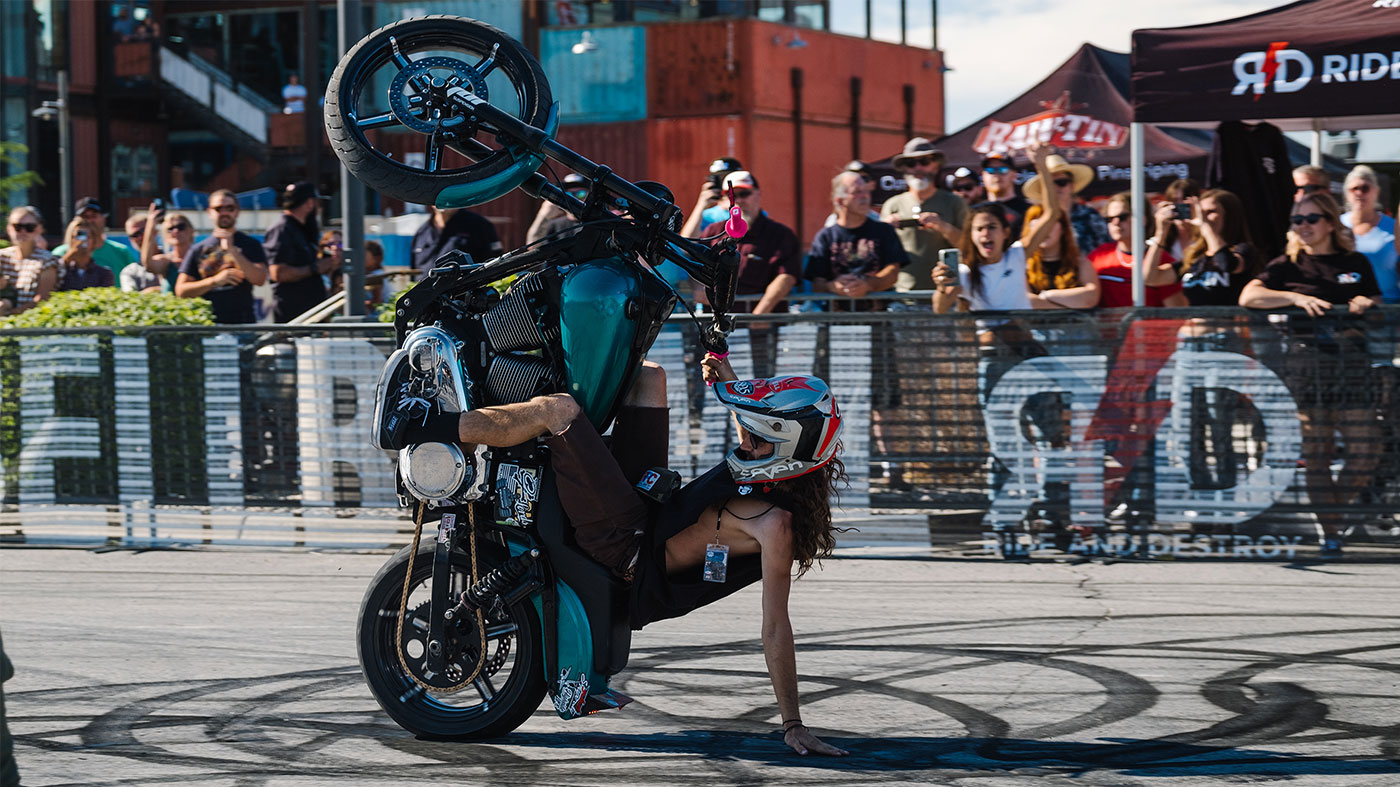 THIRD PLACE
Rounding out the podium in third place was newcomer Chase Crabb (@sdewys_) of Colorado. Crabb took the third-place position with his smooth riding style that impressed the judging panel, led by Big B of Bell Helmets and Indian Motorcycles.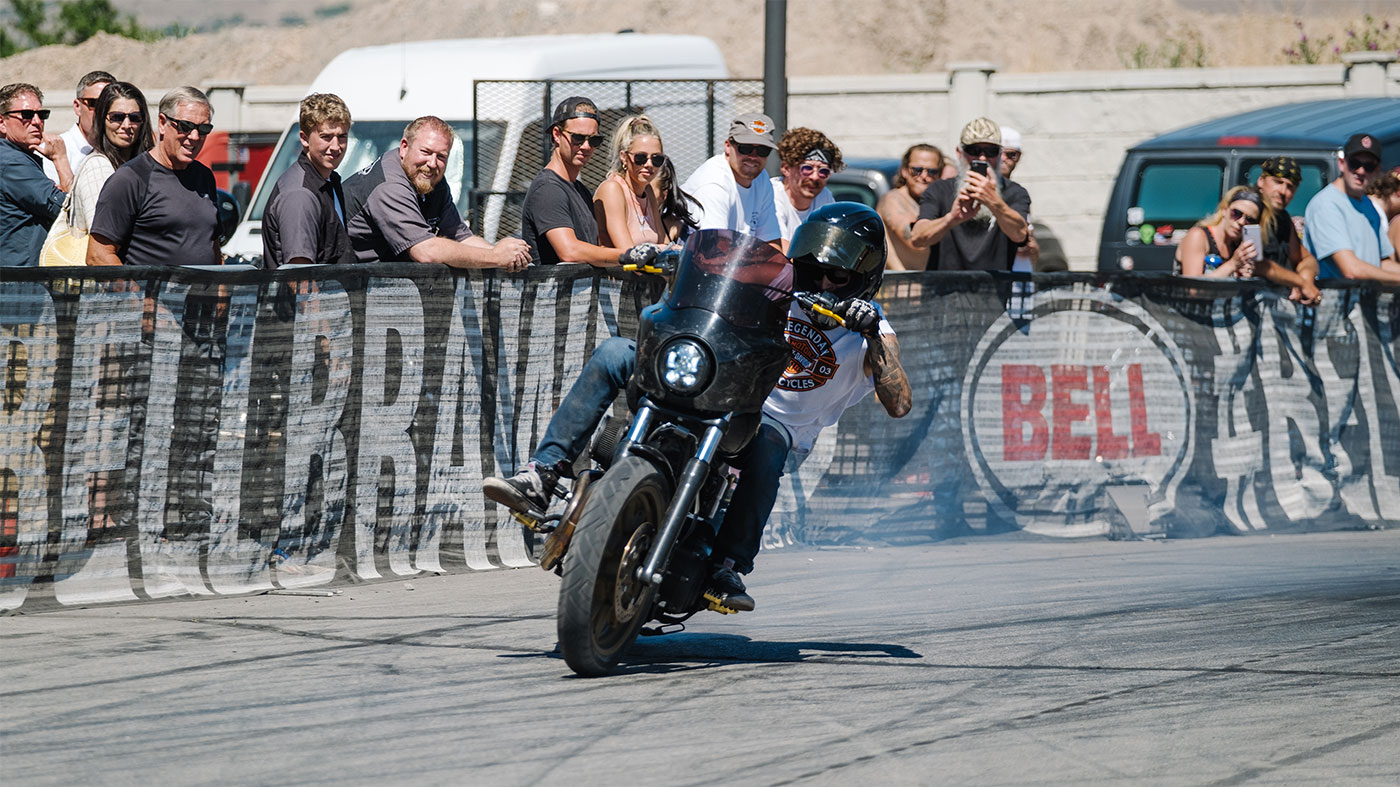 BELL BRAWL UTAH 2021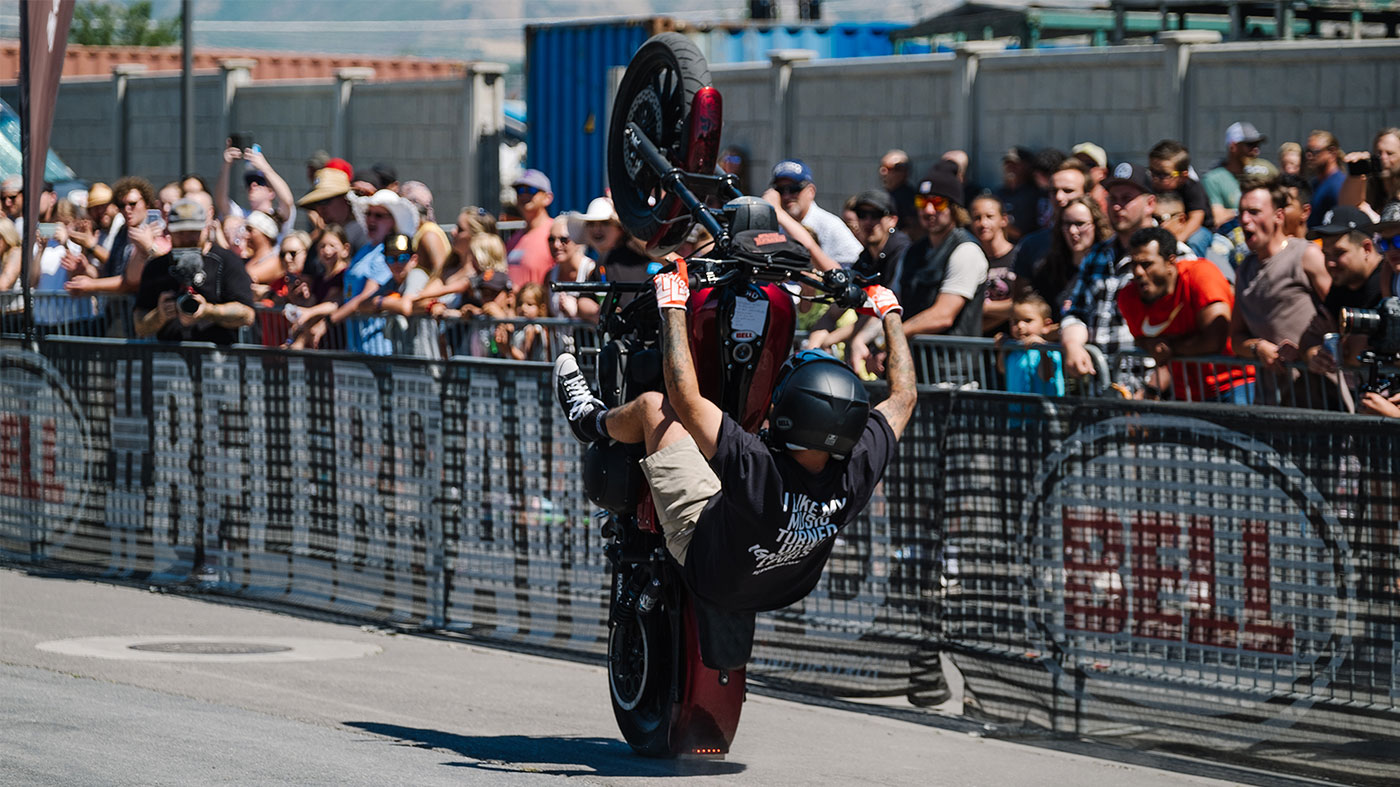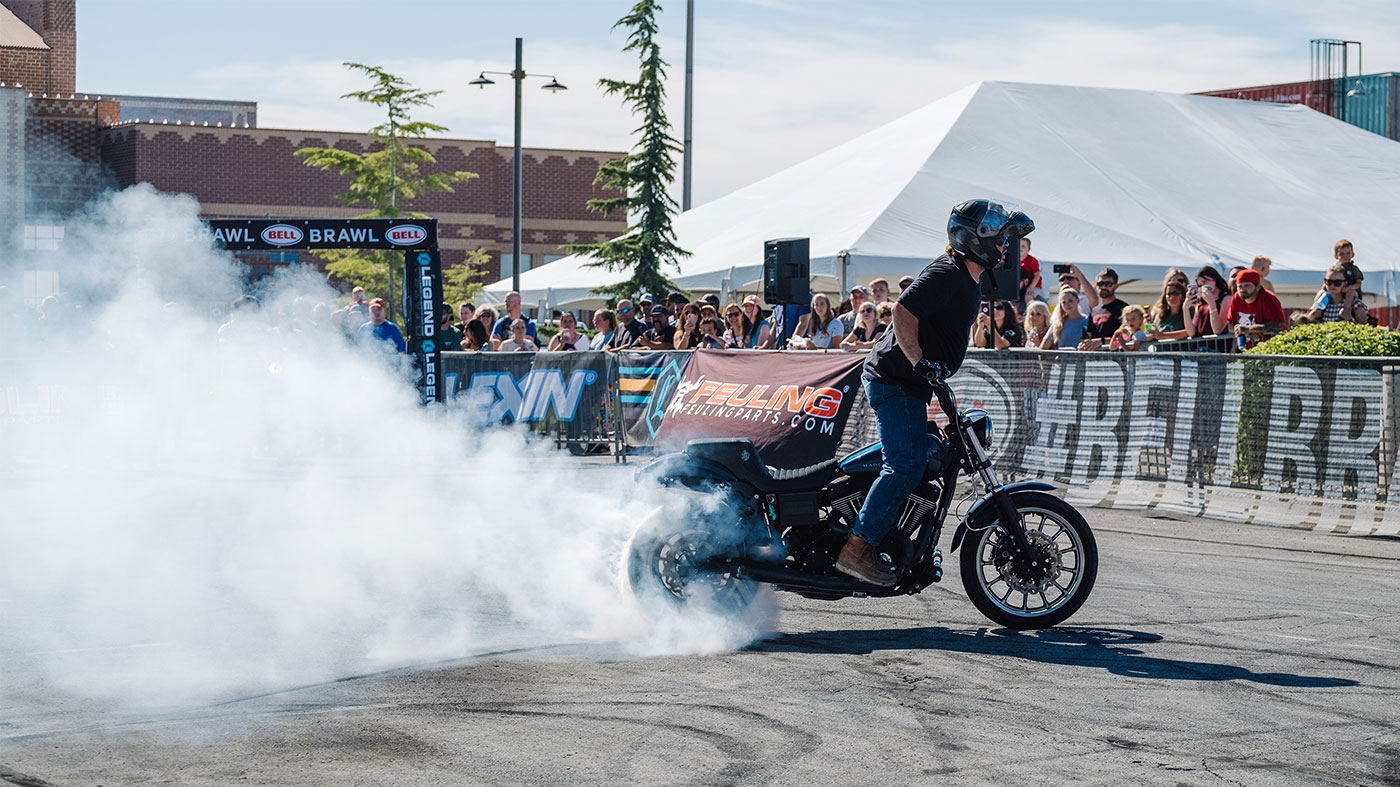 t
If the Brawl series has taught us anything it's that nothing is final till the smoke settles. This round proved to be on a challenging surface and took out some of the higher ranked veterans of the Brawls. However, it was an even playing field as everyone had to ride the same course. The conditions really required riders to step up their game and adapt to finish well. I think the results proved these riders are all very talented and anyone can win on any given day.
Brett Conley, Bell Helmets Brand Marketing Manager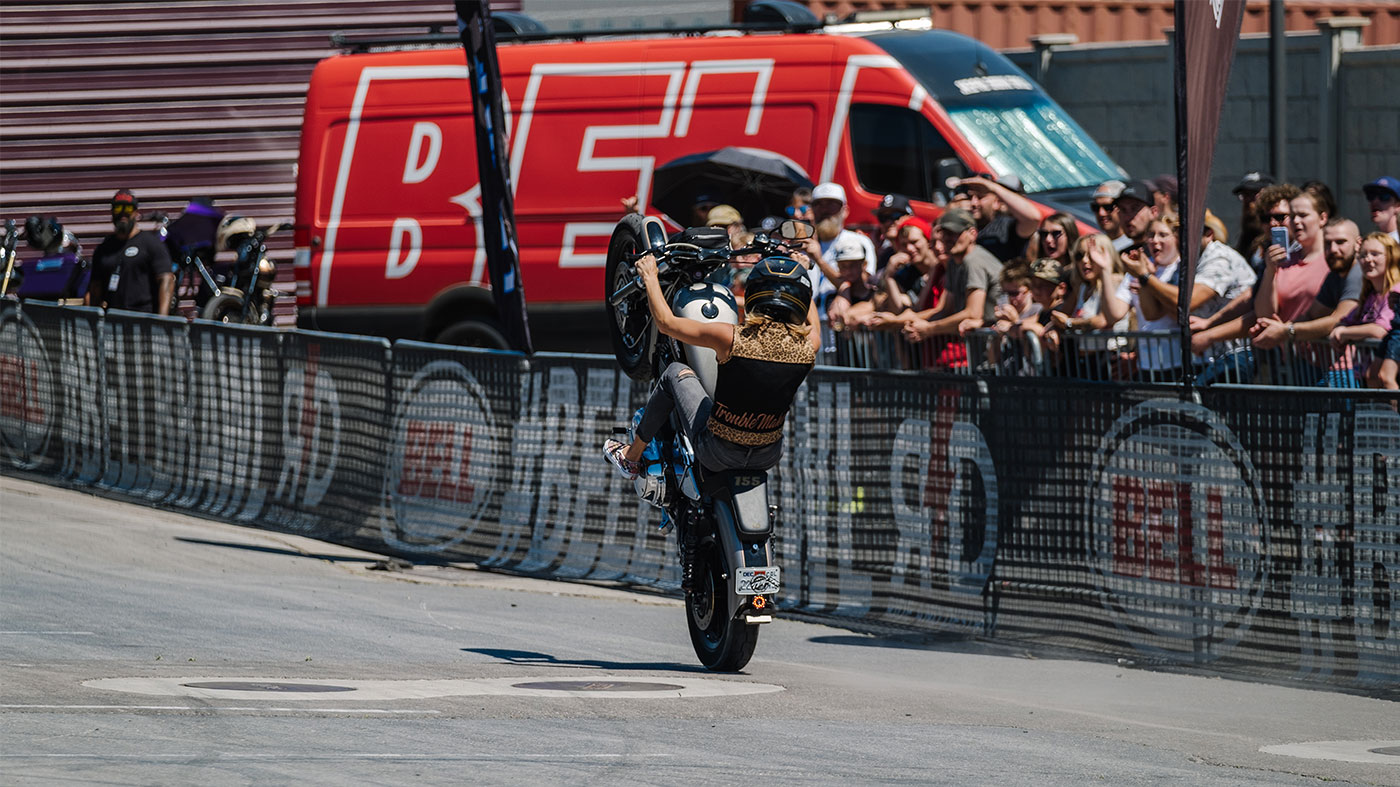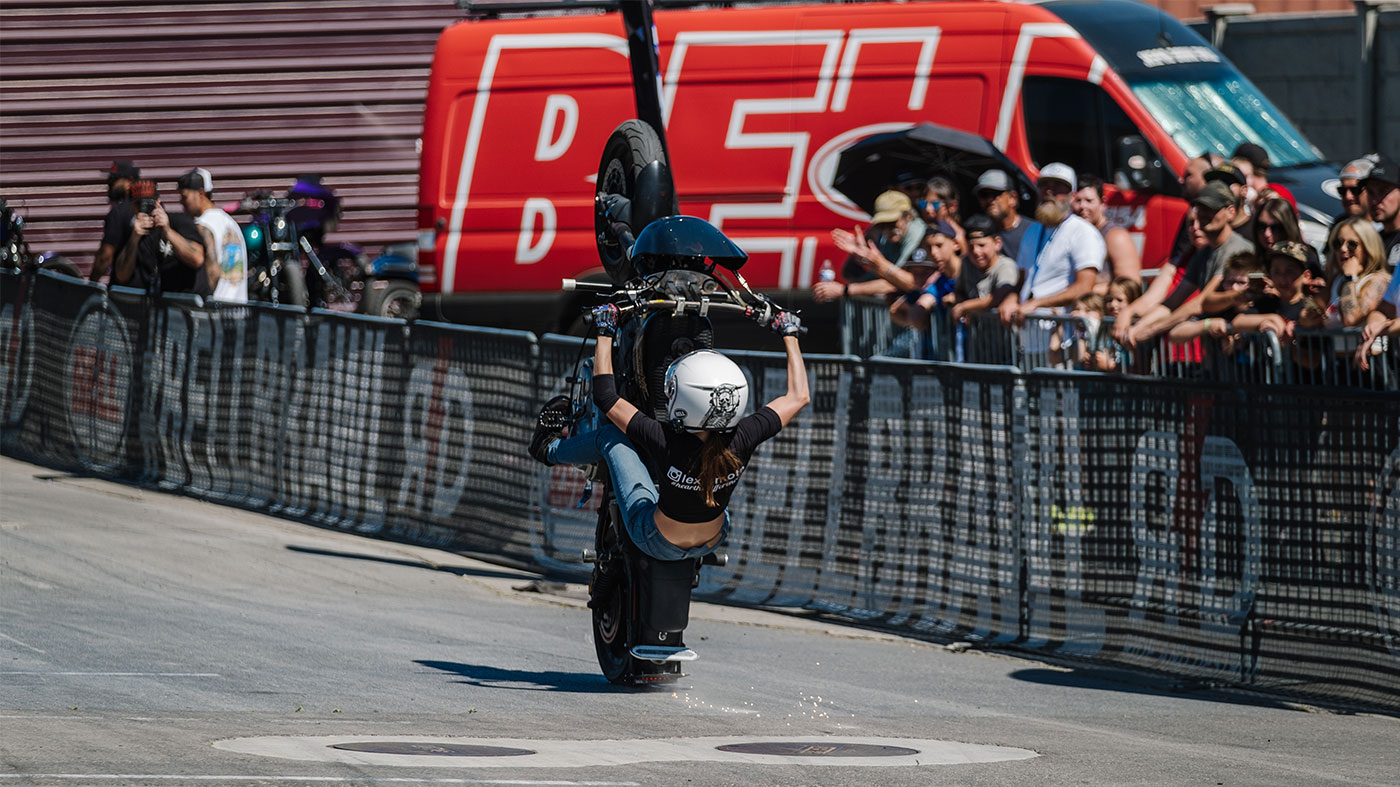 Now in its fourth season, the "Brawl" stunt competitions serve as the benchmark platform for professional V-Twin stunt riders to showcase what is possible on behemoth, 600+ pound motorcycles. The Bell Brawl invites 20 of the best stunt riders to exhibit their unique talents in a judged, competitive setting. The top five riders of the day are awarded with cash and prizes.
It has been two years since we brought the Bell Brawl to the state of Utah and Legends Motor Co. The Utah crowds came out in the thousands, the riders fully delivered in their runs, making this stop of the 2021 Bell Brawl tour one of the best in Brawl history.
Max Kuszaj of Ride & Destroy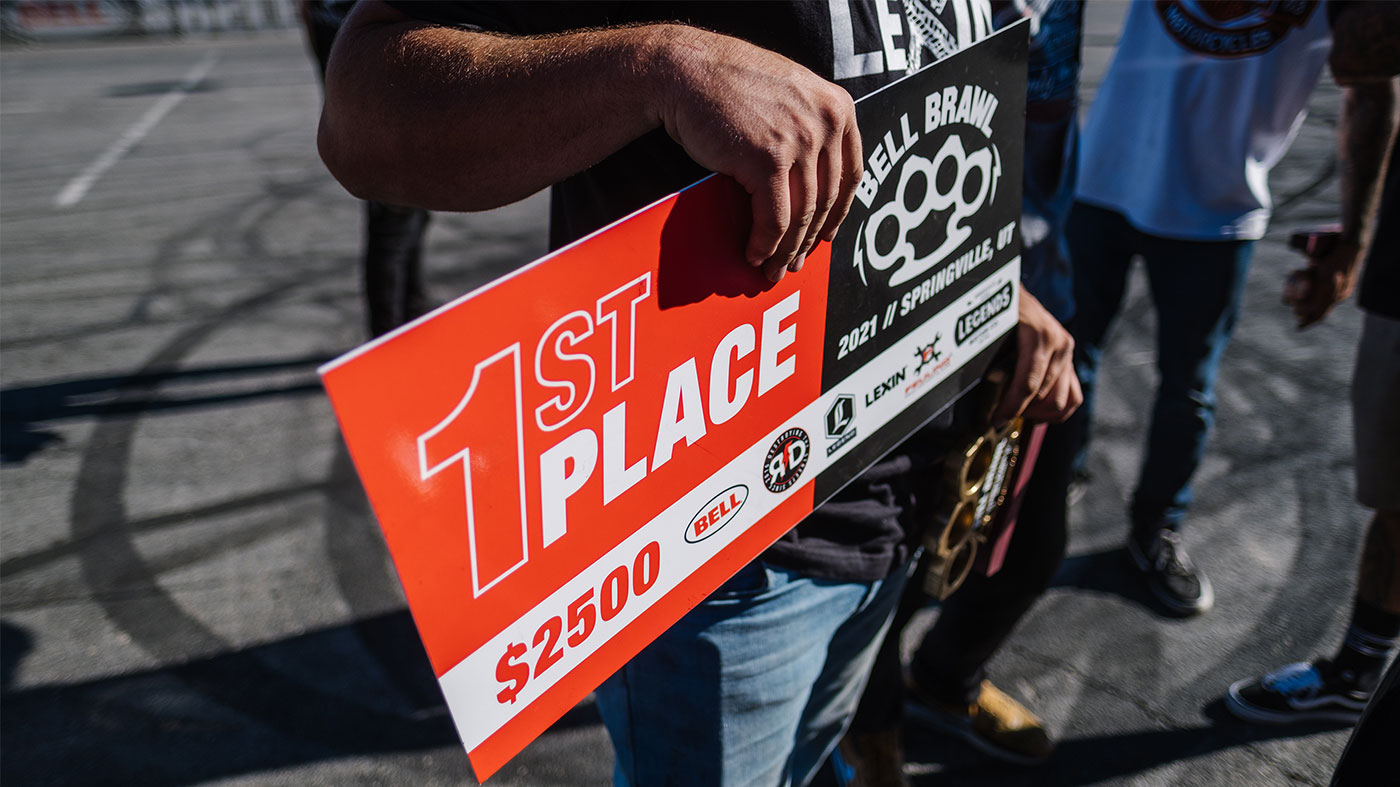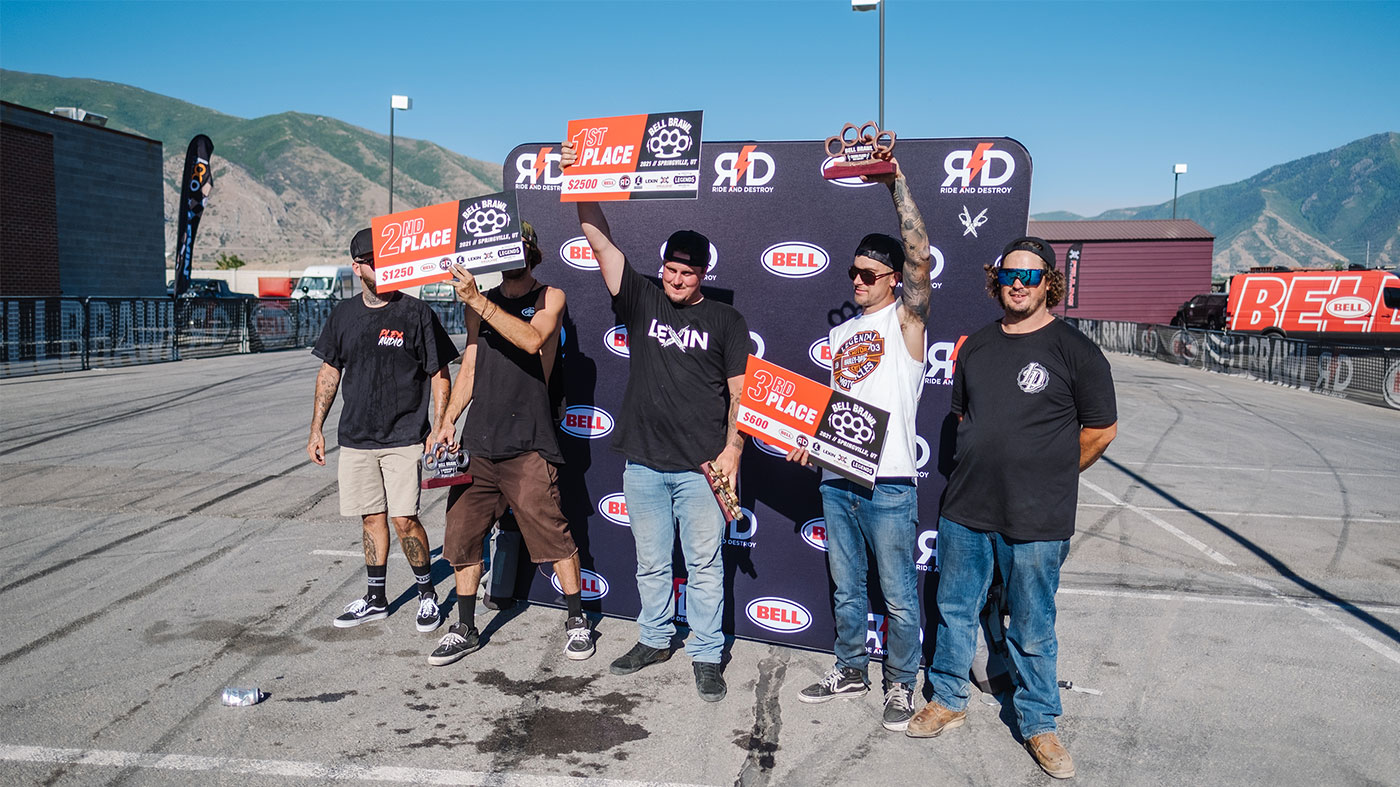 The Choice of Professionals