Bell Brawl Sturgis 2021
Legendary Stunts At Sturgis
At round three of the Bell Brawl stunt riding competition, 26 riders from across the US unleashed their baddest tricks in hopes of topping the podium. Hosted at one of the world's most renowned venues, Sturgis Buffalo Chip in South Dakota, spectators packed the house to see the fire-breathing burnouts, endless sideways drifting, and fender-scraping wheelies.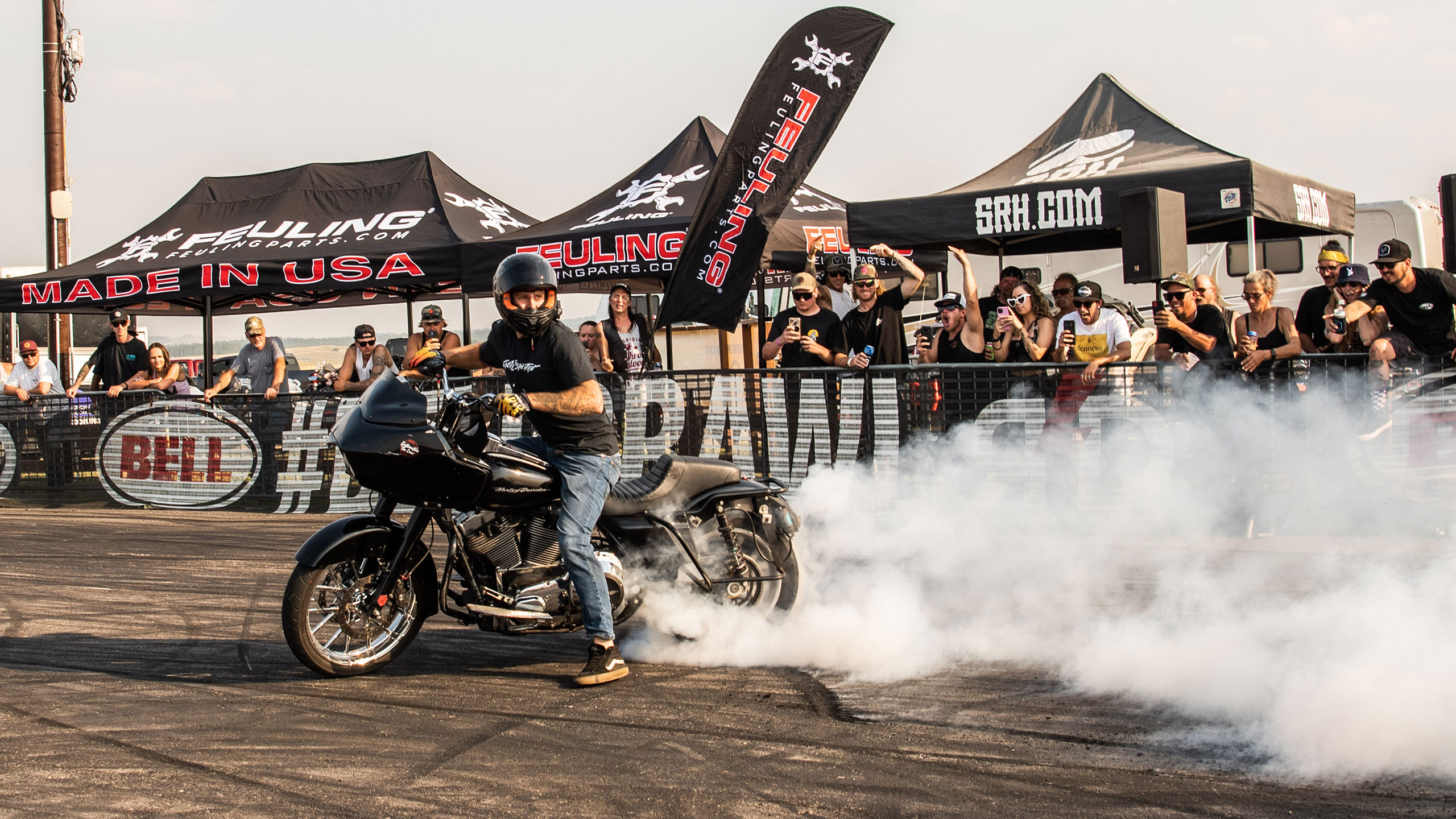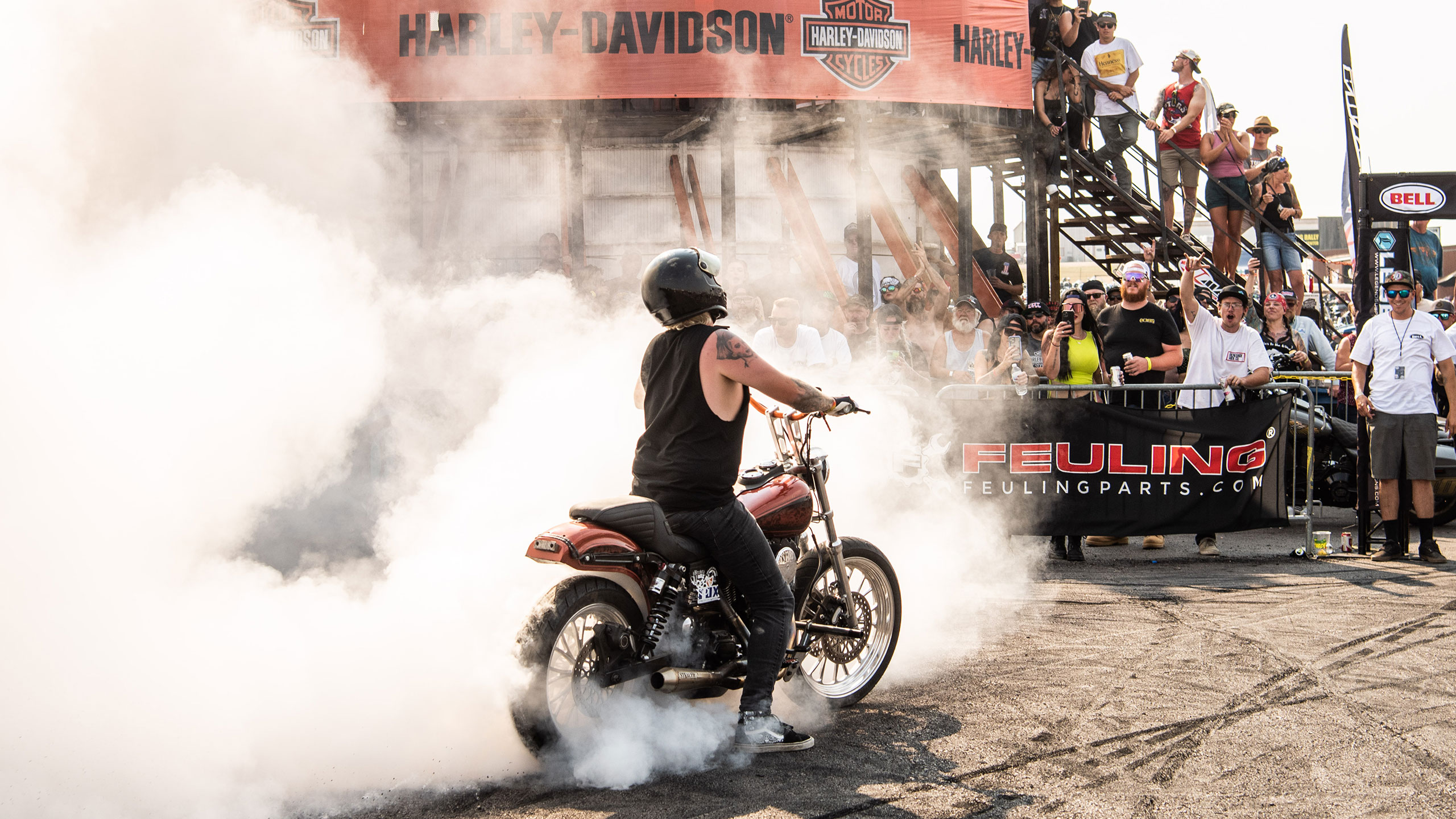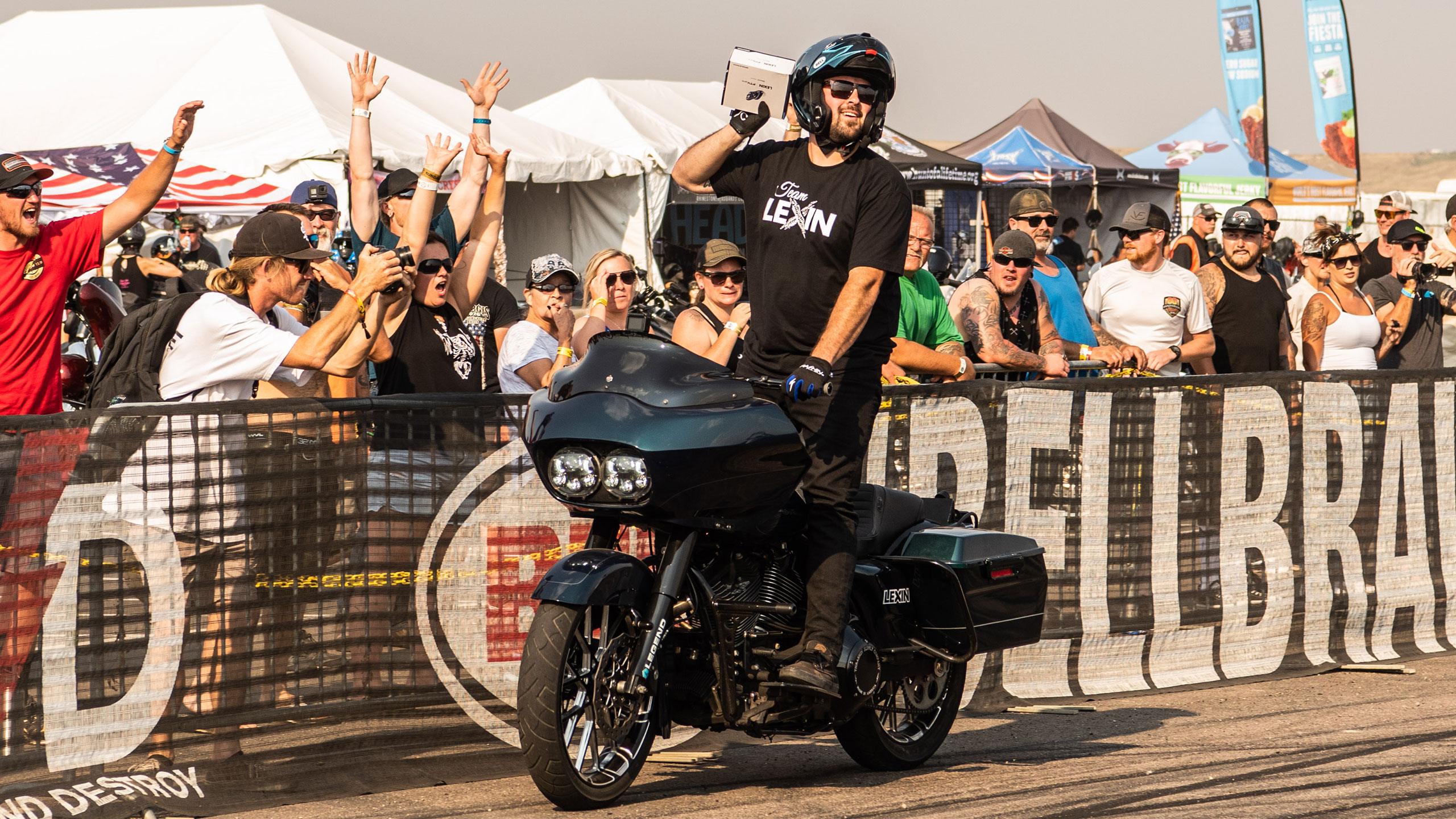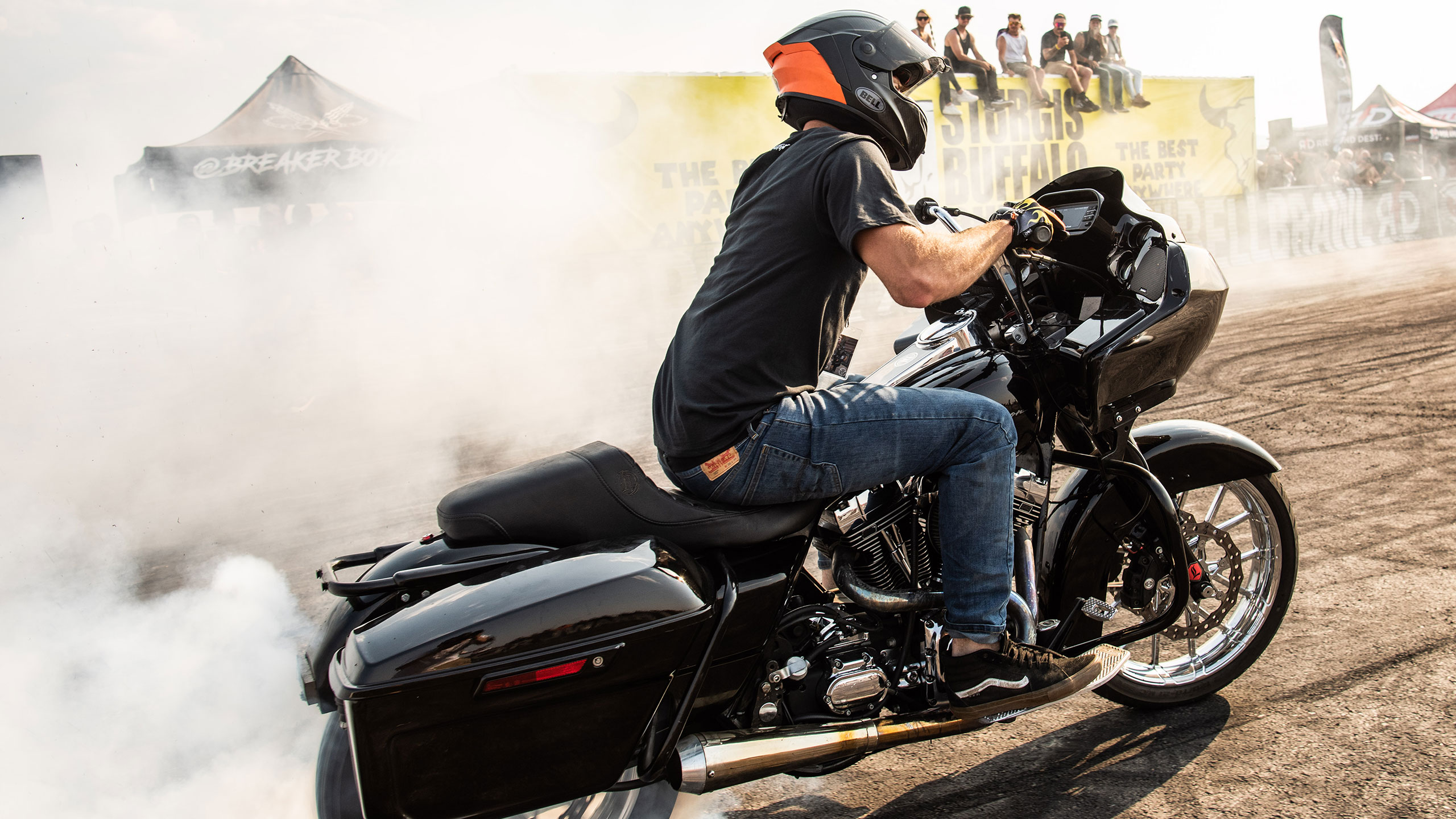 FIRST PLACE
Showmanship reached new heights as Jeff Flaherty (@CBearStunts) dominated with precision, snatching first place on his Harley-Davidson Road Glide.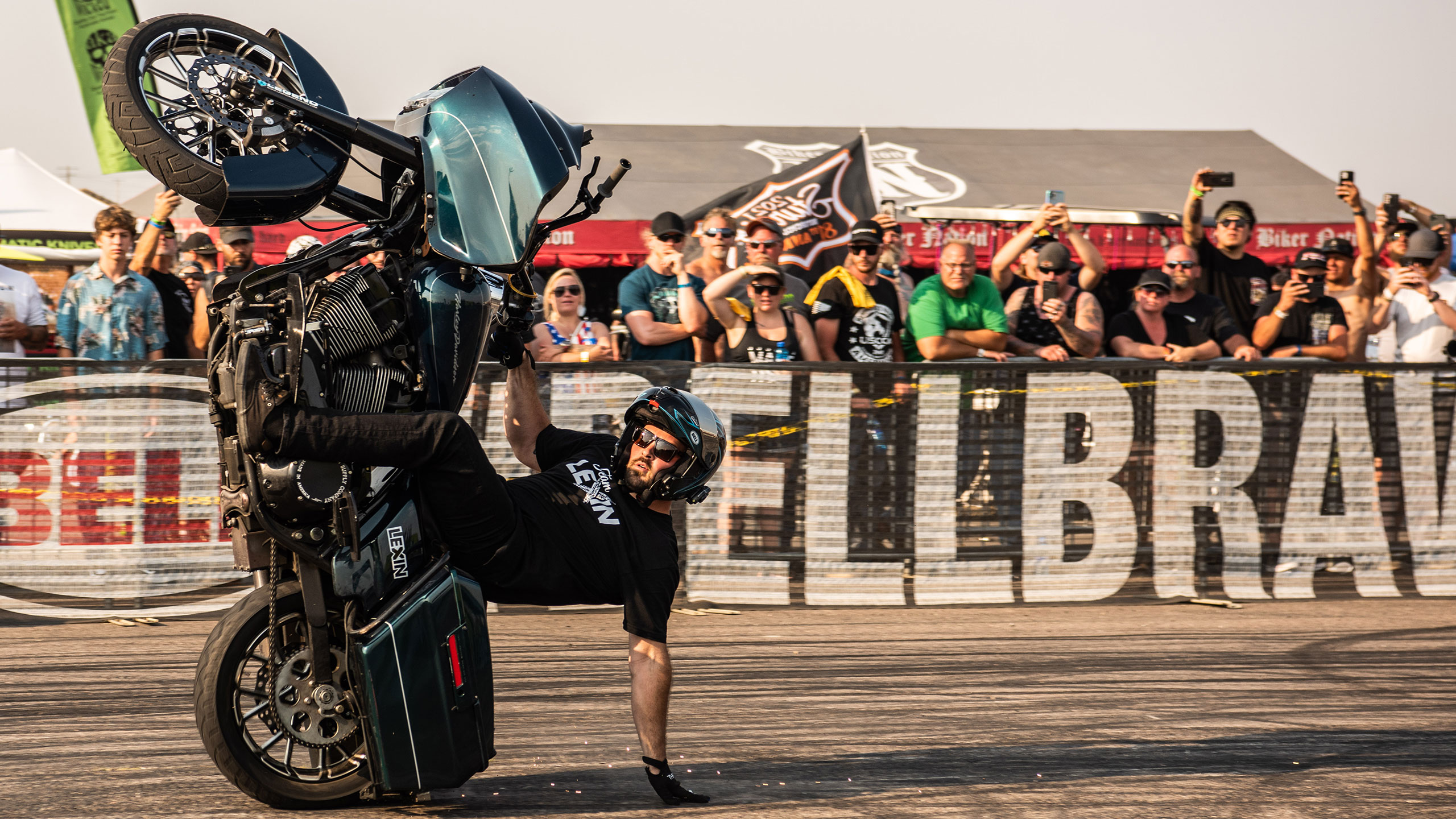 SECOND PLACE
With pure full throttle and controlled mayhem on his V-Twin, Gabe Canestri (@Reckless_203) gripped second place.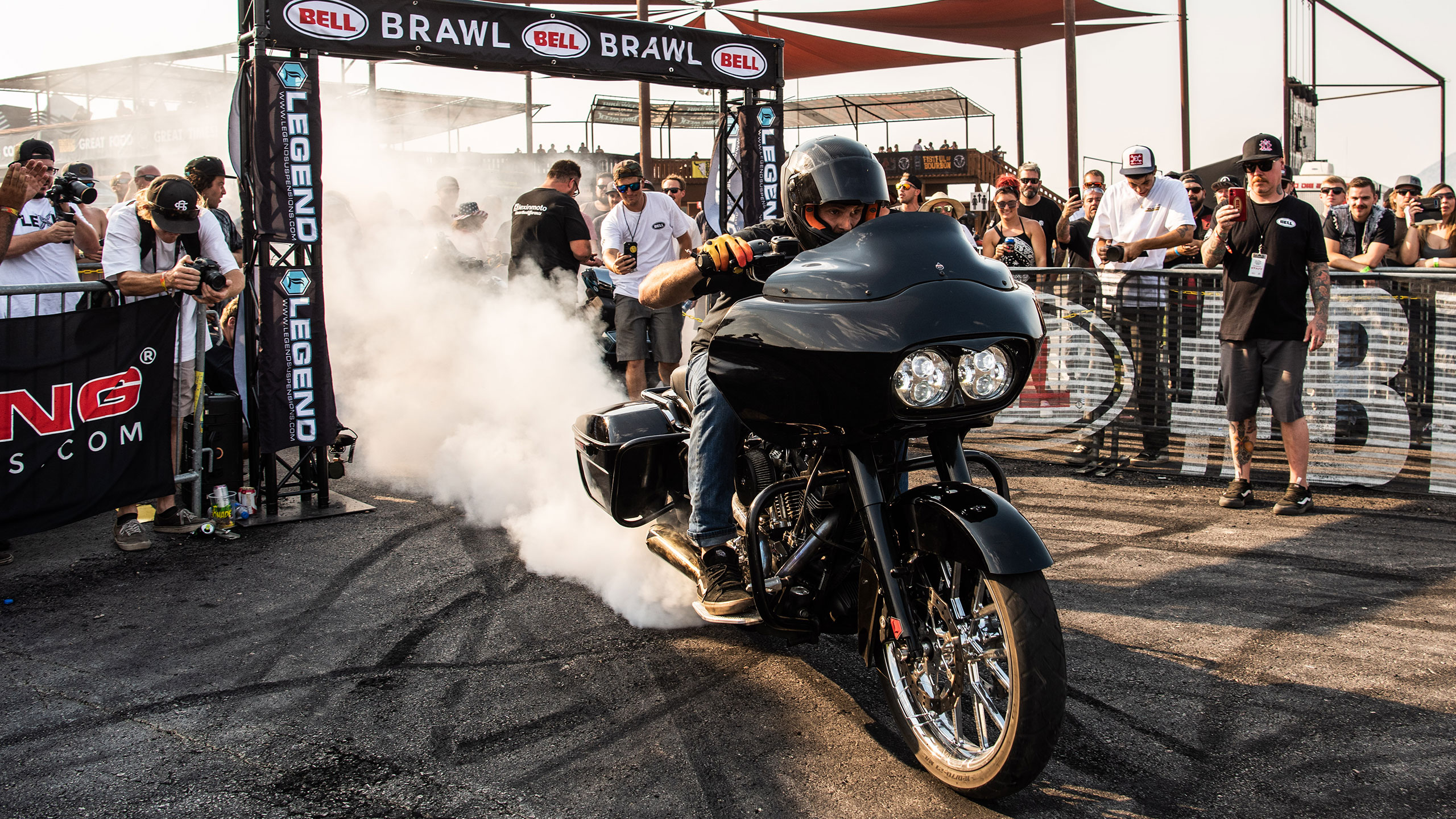 THIRD PLACE
In third, Joey Robinson (@Joey55._) blew the minds of everyone in the crowd with his drift to clutch-up wheelies and absolute technical abilities.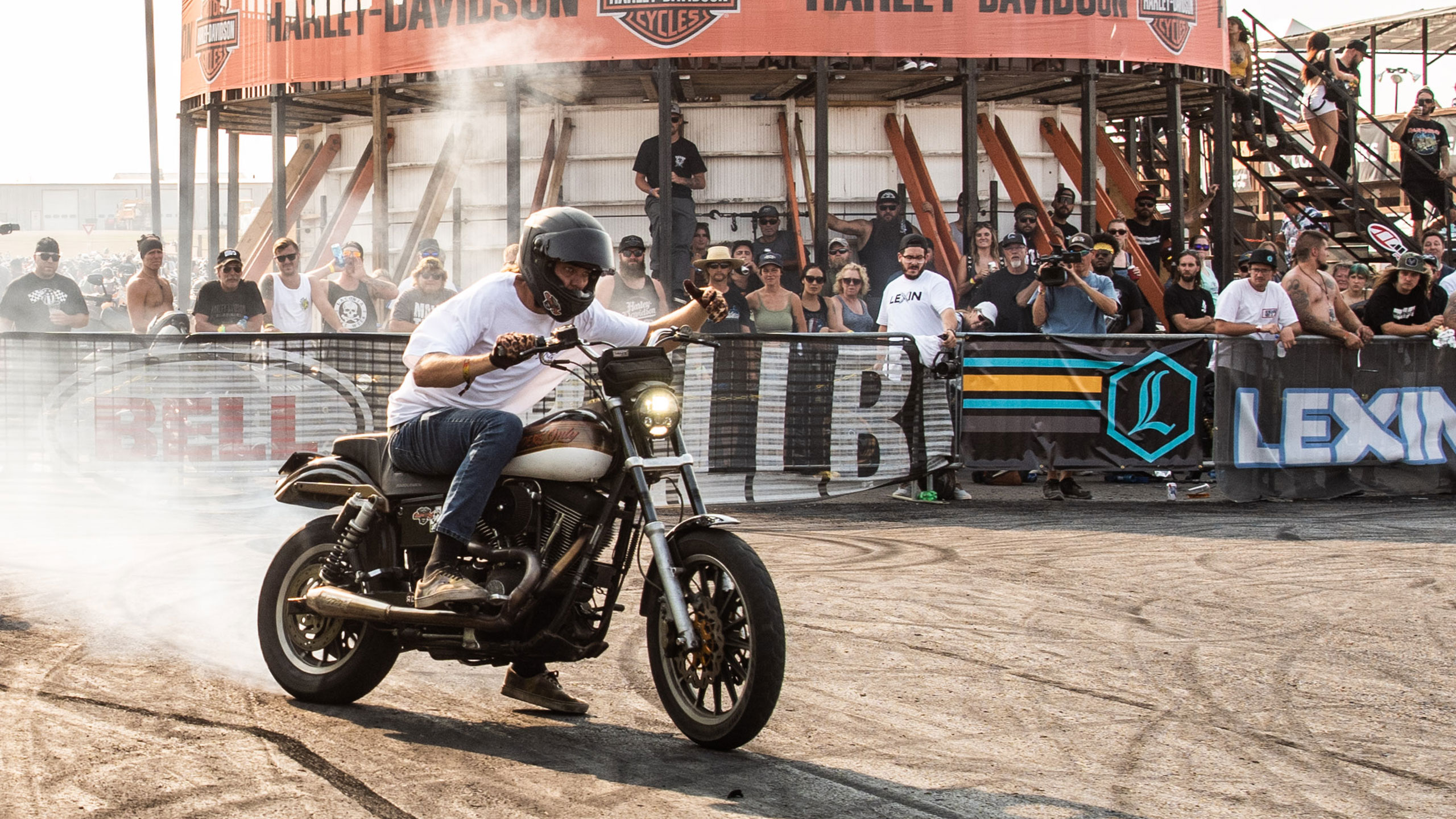 FOURTH PLACE
The past Brawl winner, Tyler Heuertz (@TallBoyyTee), had a great final run going until a slip led to a slight bobble, landing him in fourth.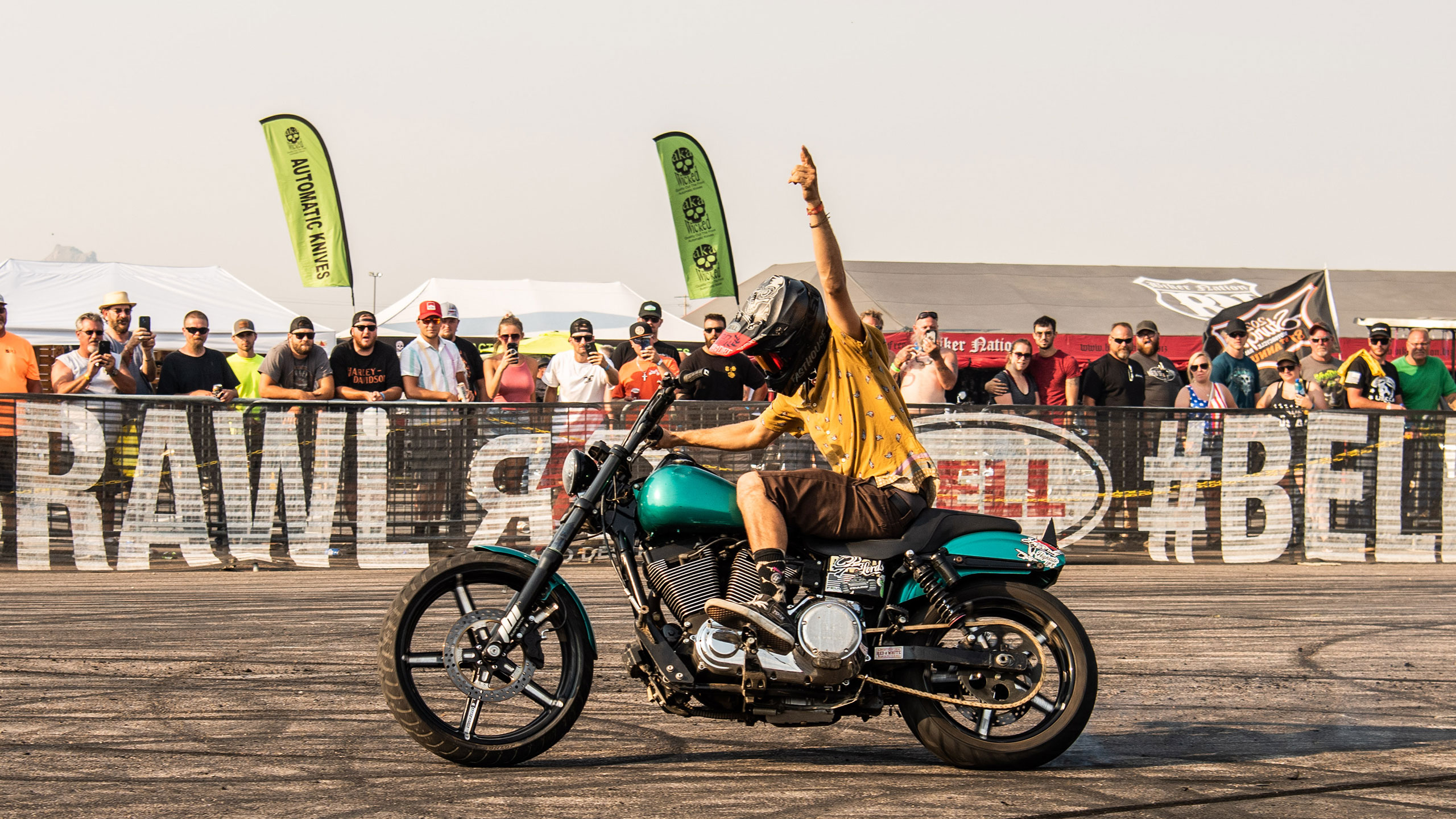 FIFTH PLACE
And bringing in fifth, The Godfather of Harley stunts, Brenden Foley (@Foley829) came to school the youngsters by adding drift to clutch-ups to his bag of tricks.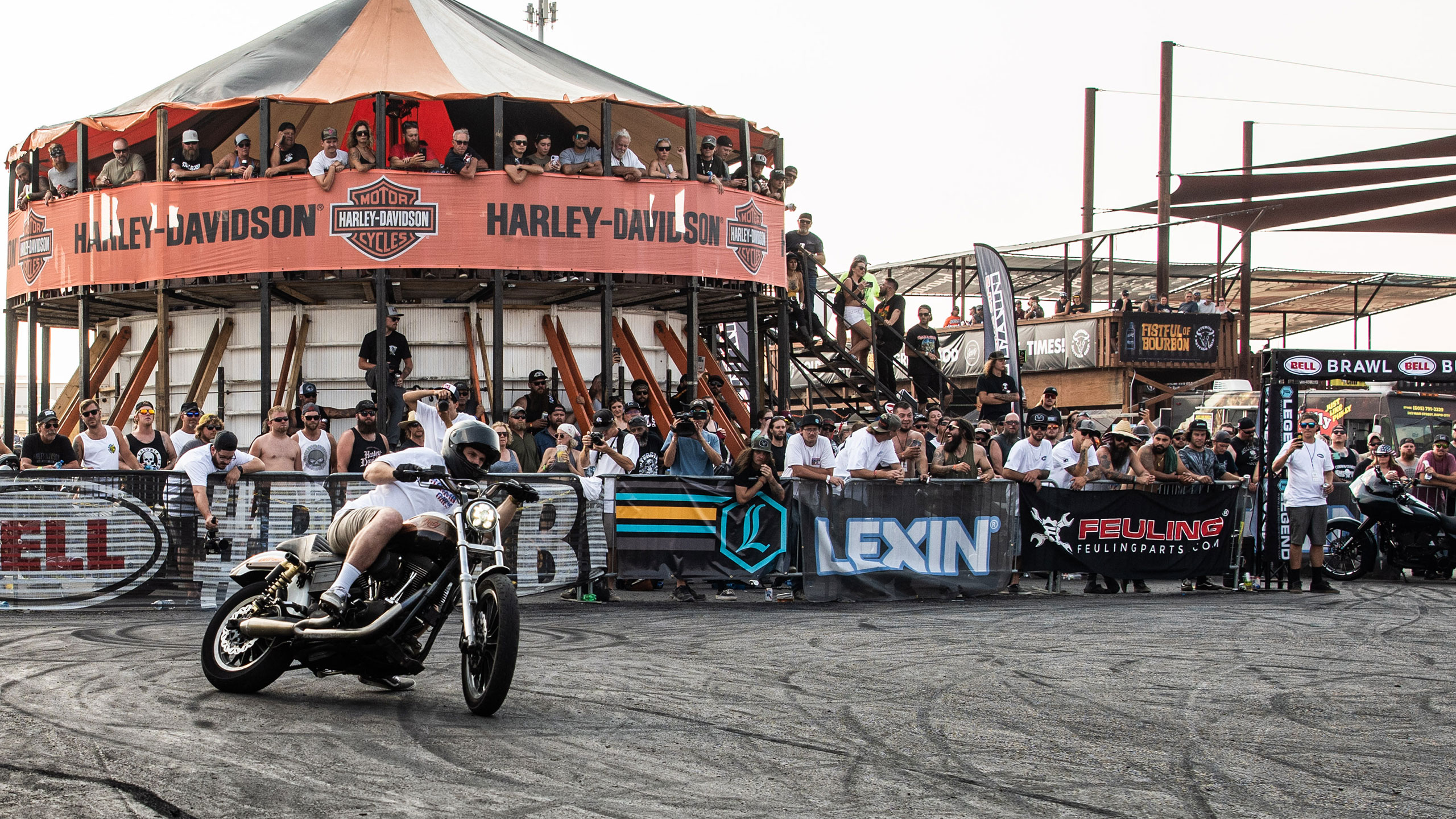 BELL BRAWL UTAH 2021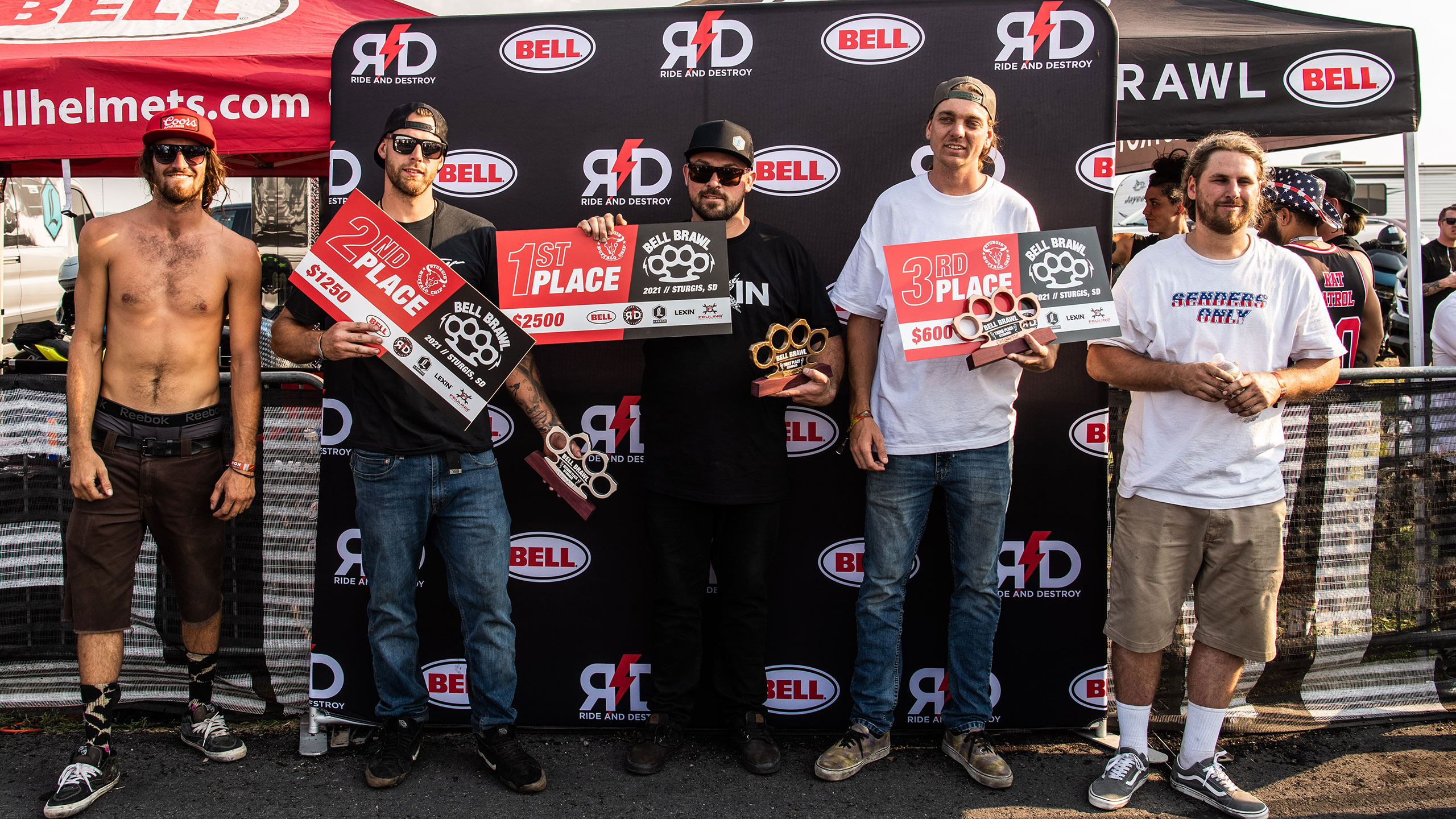 t
Returning to Sturgis where we debuted the first ever Bell Brawl 5 years ago is always an amazing contest. This was the largest competitor involvement we have ever seen at a Bell Brawl and the talent fully delivered.
Max Kuszaj of Ride & Destroy
The talent included female competitor, Rebecca Beeler (@tyrannosaurus_bexx_) on her Harley Sportster, showing that there's a true place for women among the most skilled stunt riders in the world.
It's not too late to get in on the action! The 2021 Bell Brawl tour will finish off the season in Las Vegas, Nevada on Saturday, October 9th, at Red Rock Harley-Davidson.
The Choice of Professionals