Bell Brawl San Diego 2021
Stunting in San Diego
The California crowds came by the hundreds to witness full-throttle Harley-Davidson stunt rider and Bell Helmets representative, Gabe Canestri (@Reckless_203) aggressively drift and wheelie his Dyna and Road Glide to the top of the podium at the first stop of the 2021 Bell Brawl staged at San Diego Harley-Davidson.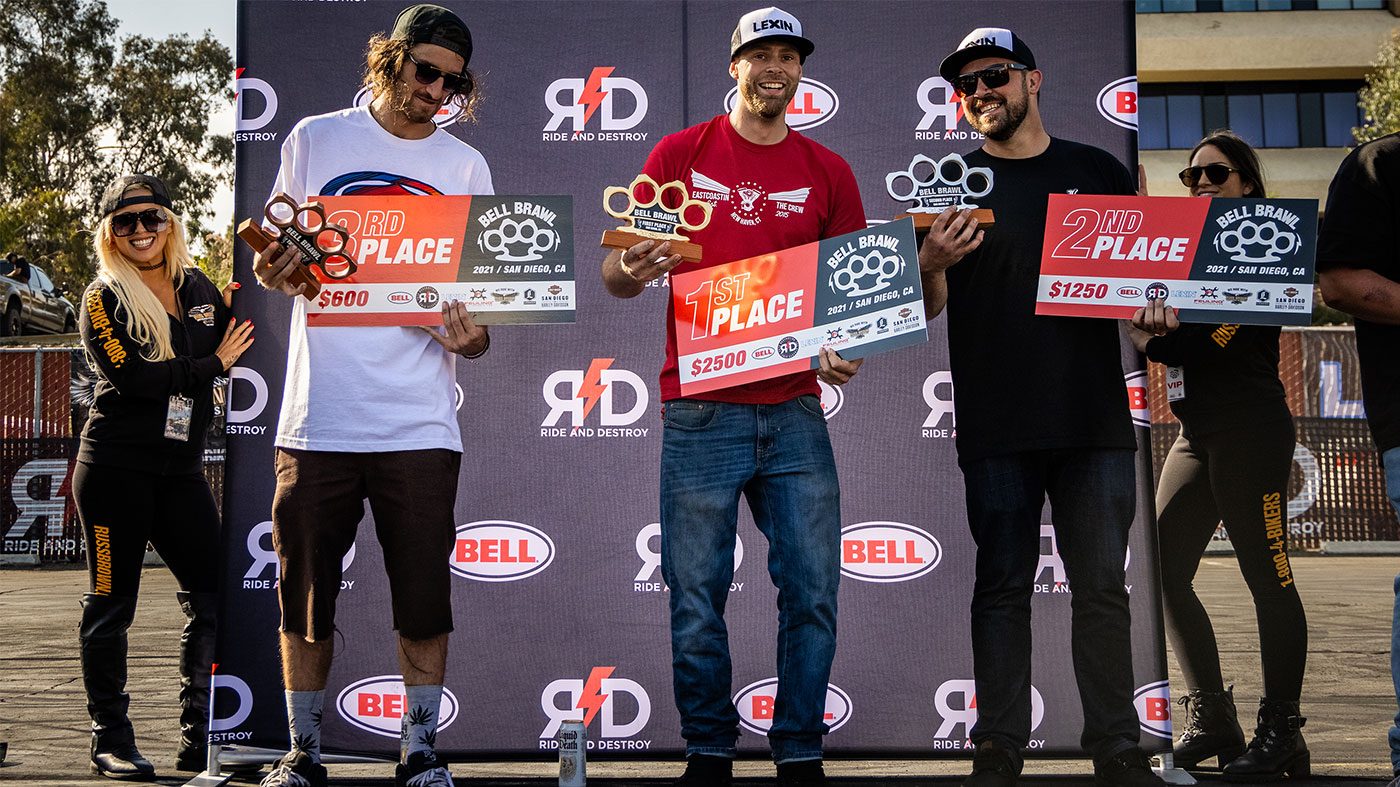 Coming off a victory at the Sturgis Motorcycle Rally in 2020, Bell Helmets and Las Vegas rider, Jeff Flaherty (@CBearStunts) finished in a close second place with his full-throttle, explosive riding on his Harley-Davidson Road Glide. Rounding out the podium, Tyler Heuertz (@TallBoyytee) of Arizona, took the third-place position with his technical, yet smooth and casual riding style that impressed the judging panel of FMX Icon Jeremy "Twitch" Stenberg, Lance Coury of Thrashin' Supply, and Drew Huerta of Diamond Lane Cycles.
The Brawl is back baby! After such a long hiatus from competition, it was great to see the riders and motorcycling community of Southern California be able to come out and take part in one hell of a live event together.
Brett Conley, Bell Brand Marketing Manager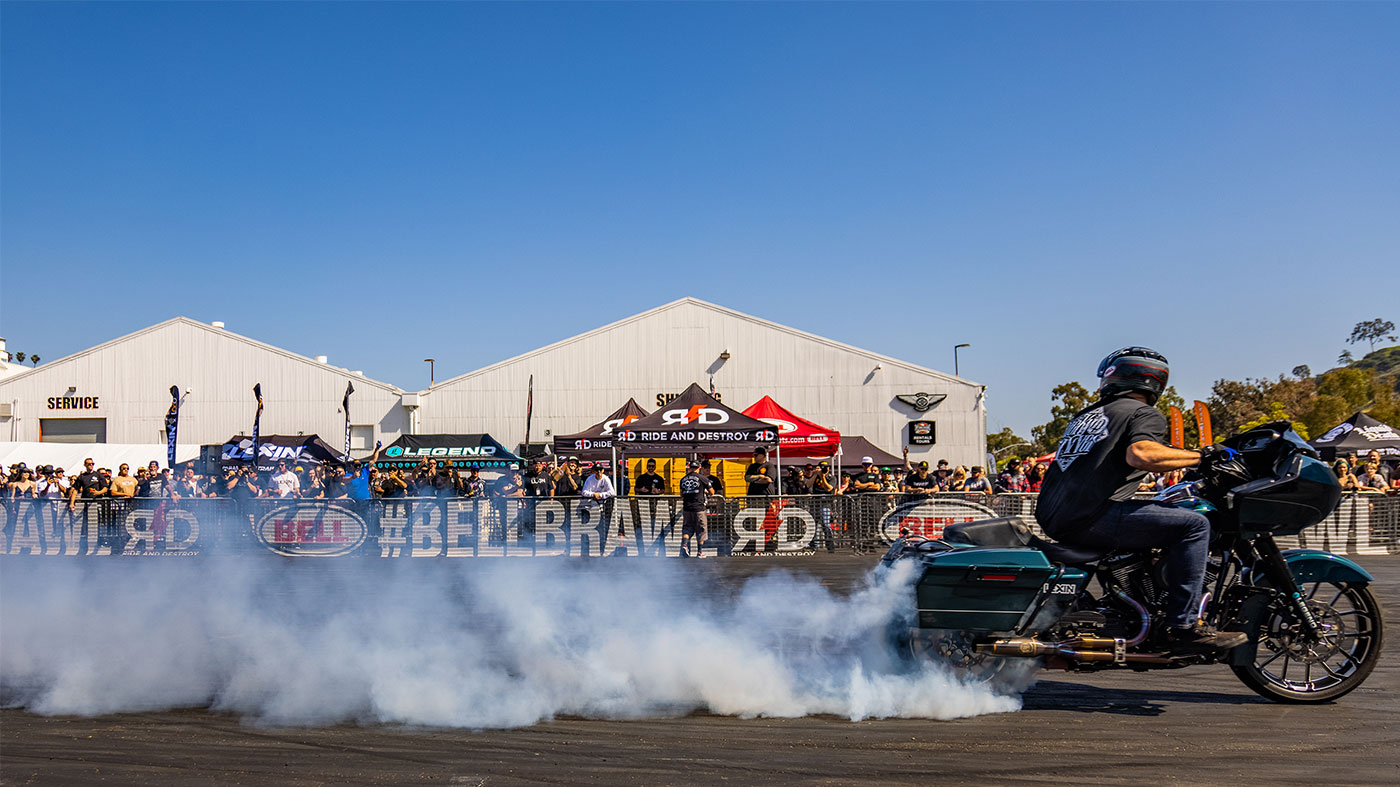 Now in its fourth season, the "Brawl" stunt competitions continue to be the benchmark platform for professional V-Twin stunt riders to showcase what is possible on 600-plus pound motorcycles. The "Brawl" is invite-only, giving 20 highly talented stunt riders the opportunity to display their abilities, rewarding the best top five riders of the day with cash and prizes.
After a long year of pandemic lockdowns, it was very clear that the stunt riders and attendees at San Diego Harley-Davidson needed this event. The riders were hungry and delivered an amazing contest, and the local Californian motorsports, skate, and surf scene clearly embraced the Bell Brawl like it was one of their own.
Max Kuszaj, Ride & Destroy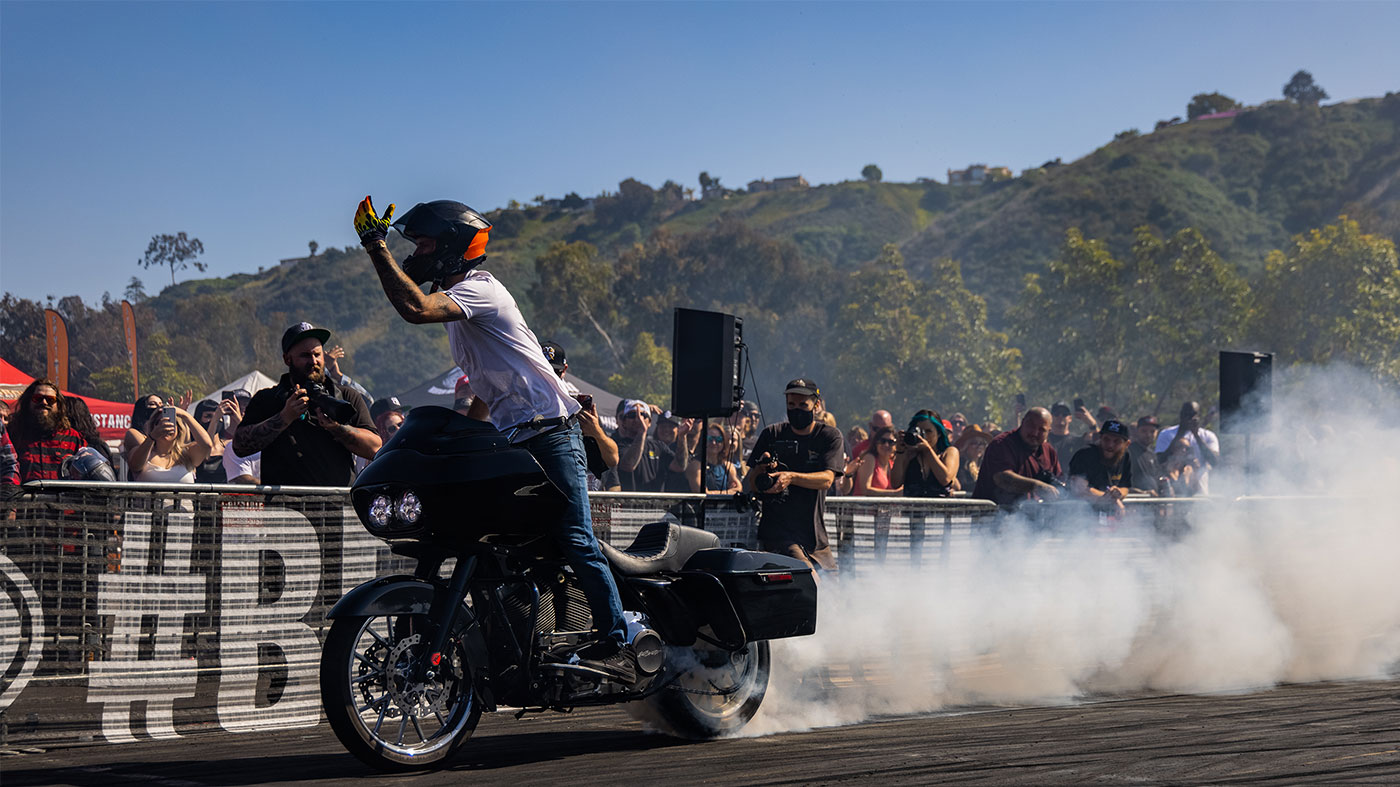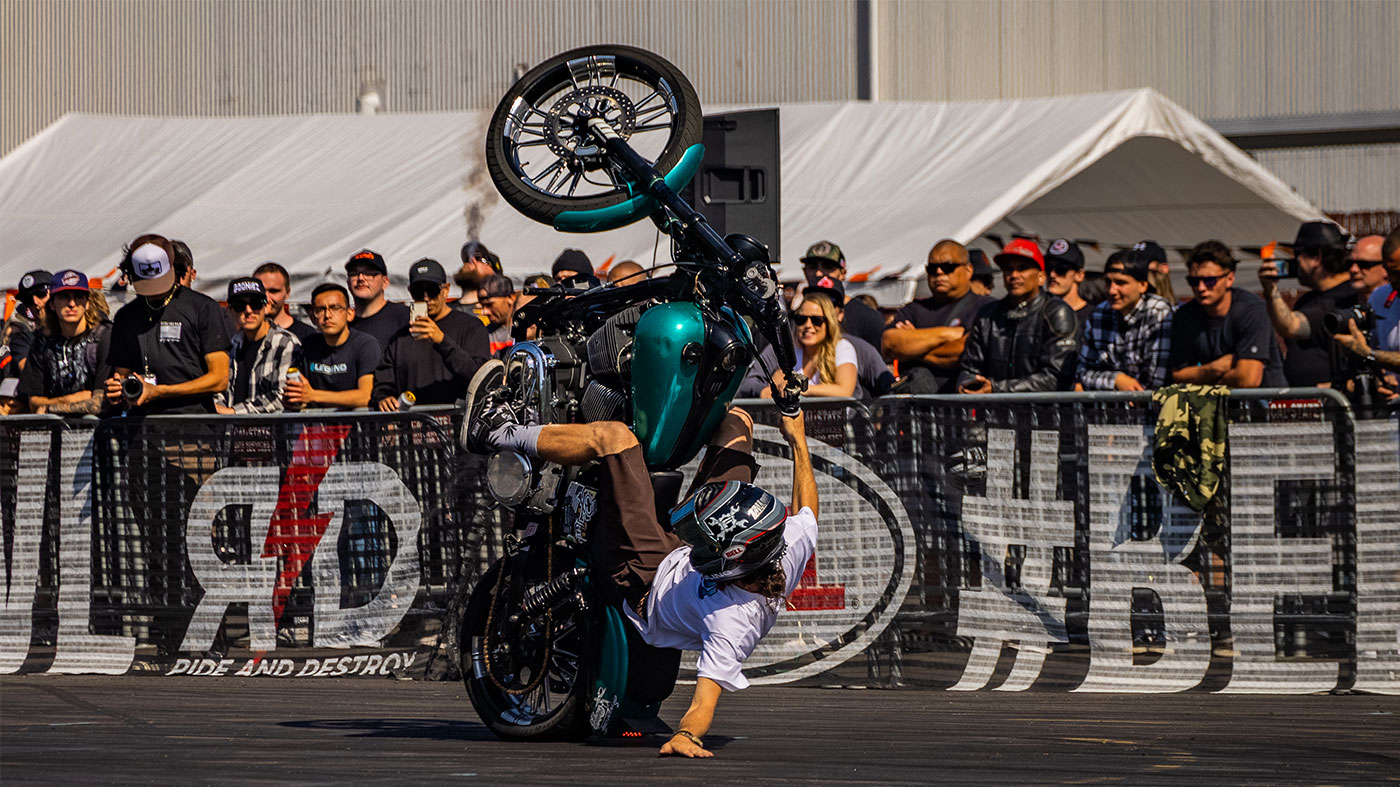 The Choice of Professionals