How did you approach your training after Nationals? Did you rest at all or keep going to try for a single peak?
I did a two week trip in Europe prior to Nationals, which included the Namur and Zolder World Cups, along with the Superprestige Diegem race. My week leading up to Nationals was a rest week. I returned home from Europe on December 27 so I needed to be careful to not over-do it because of the extra fatigue from being jet laged.
When are you traveling to Luxembourg?
I'm actually at the airport right now (January 17th) making my way to Europe. I'll race the last World Cup this coming weekend (Hoogerheide). We will transfer to Luxembourg from Sittard on Thursday.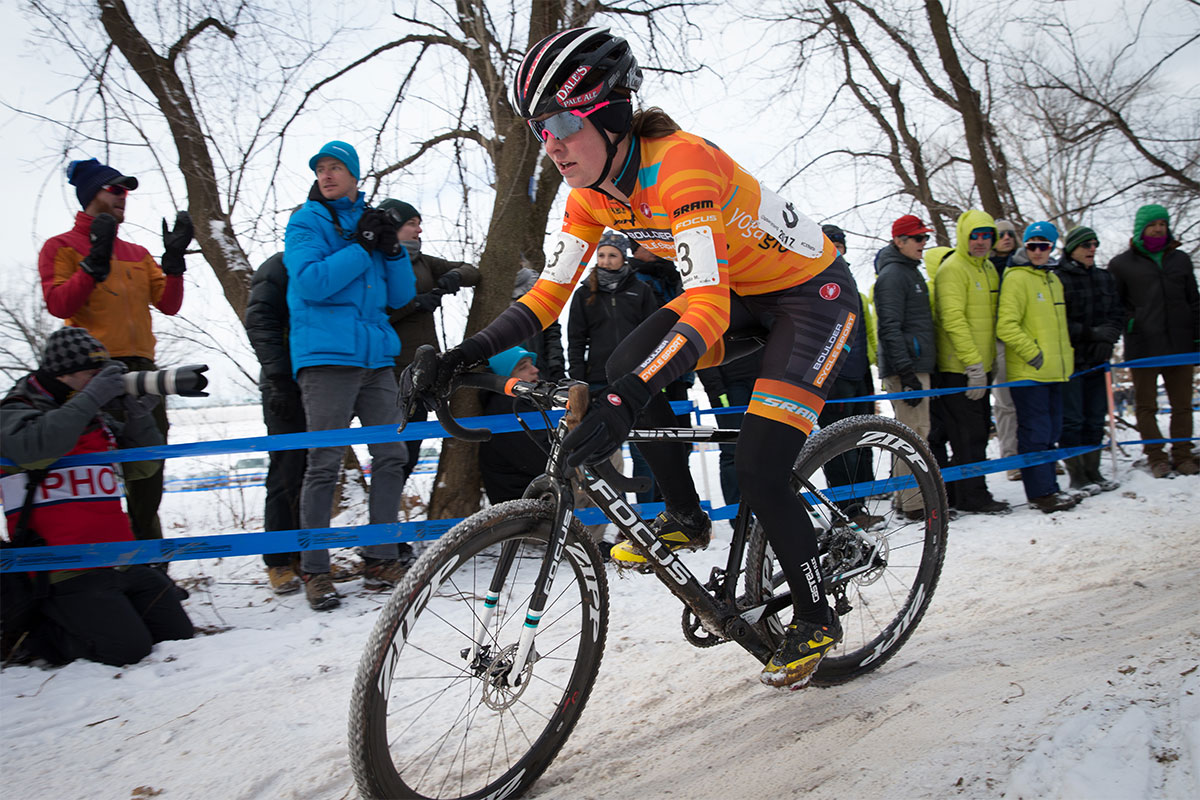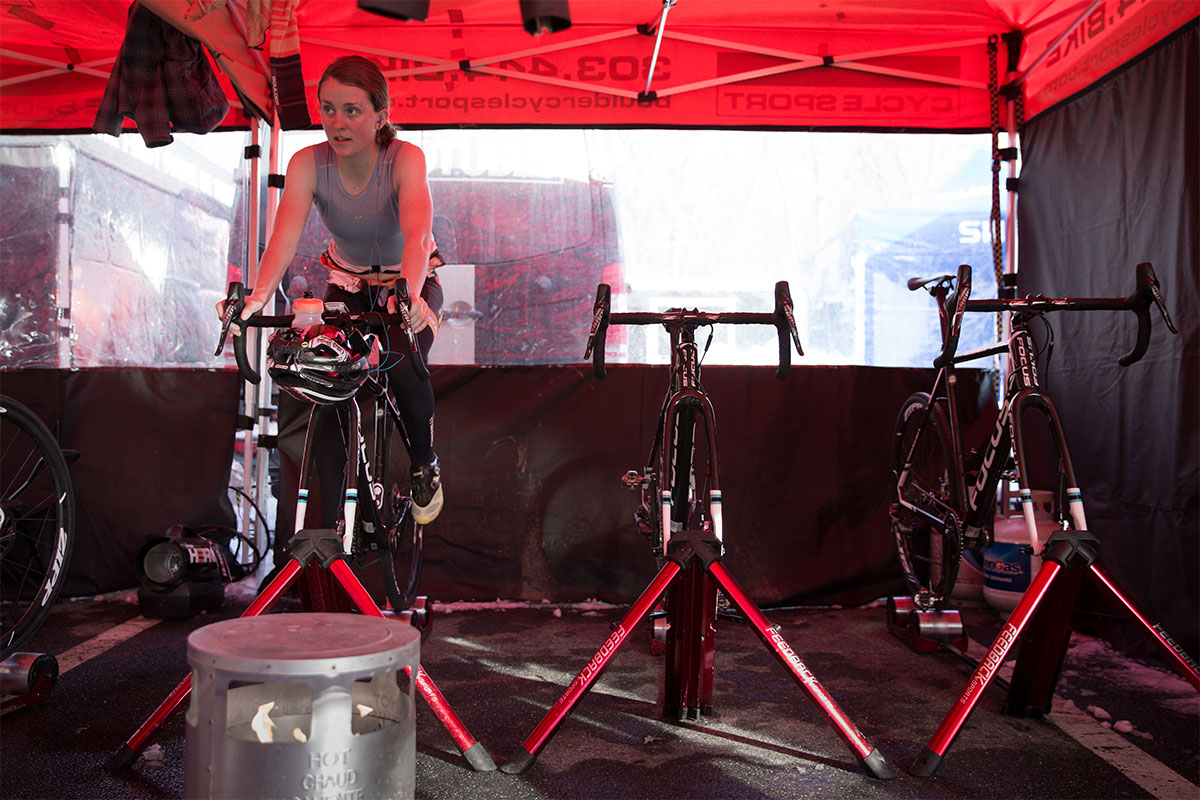 Will you be making any equipment changes ahead of Worlds? How does your road position compare to your 'cross position?
No, I won't be making any equipment changes ahead of Worlds. My 'cross position has a little more stack height under the stem than my road position. Otherwise, it's pretty similar. I think my cross bike has a slightly lower saddle height than my road bike.
Speaking of equipment, what tires were you on at Nationals?
I ran Clement BOS tires at 16/17 PSI.
Finally, what's your favorite pre-race meal? Any dietary superstitions?
I don't have any dietary superstitions. I usually eat a normal breakfast (eggs, toast and sometimes bacon). Then about three hours before the race I'll have something more substantial — usually rice with something mixed in it.