Bell Helmets announces its new MTB partnership with Fasthouse by releasing a limited edition line of mountain bike helmets for Spring 2018. The new helmets feature the signature bold designs Fasthouse is known for, with the graphics appearing on numerous models in the Bell range.
Bell also extends its partnership with Fasthouse global MTB riders with all FIVE athletes now riding in Bell helmets. Existing Bell athlete's Ryan Howard and Caroline Buchanan join Tyler McCaul, Emil Johansson, and Bubba Warren in representing both brands throughout 2018.
WE'RE EXCITED TO BE WORKING WITH THE FASTHOUSE GUYS AS THEY LAUNCH THEIR MTB PROGRAM. WE HAVE A GREAT RELATIONSHIP WITH THEM ON THE MOTO SIDE, AND WITH US SHARING SO MANY OF OUR MTB ATHLETES, EXTENDING THAT PARTNERSHIP INTO MTB FELT LIKE NATURAL PROGRESSION FOR BOTH BRANDS. THE NEW FASTHOUSE HELMET GRAPHICS ARE AWESOME, AND WE ARE LOOKING FORWARD TO WORKING WITH THEM ON SOME FUN PROJECTS THIS YEAR
Jon Sherwood, Bell Global Director of Brand Marketing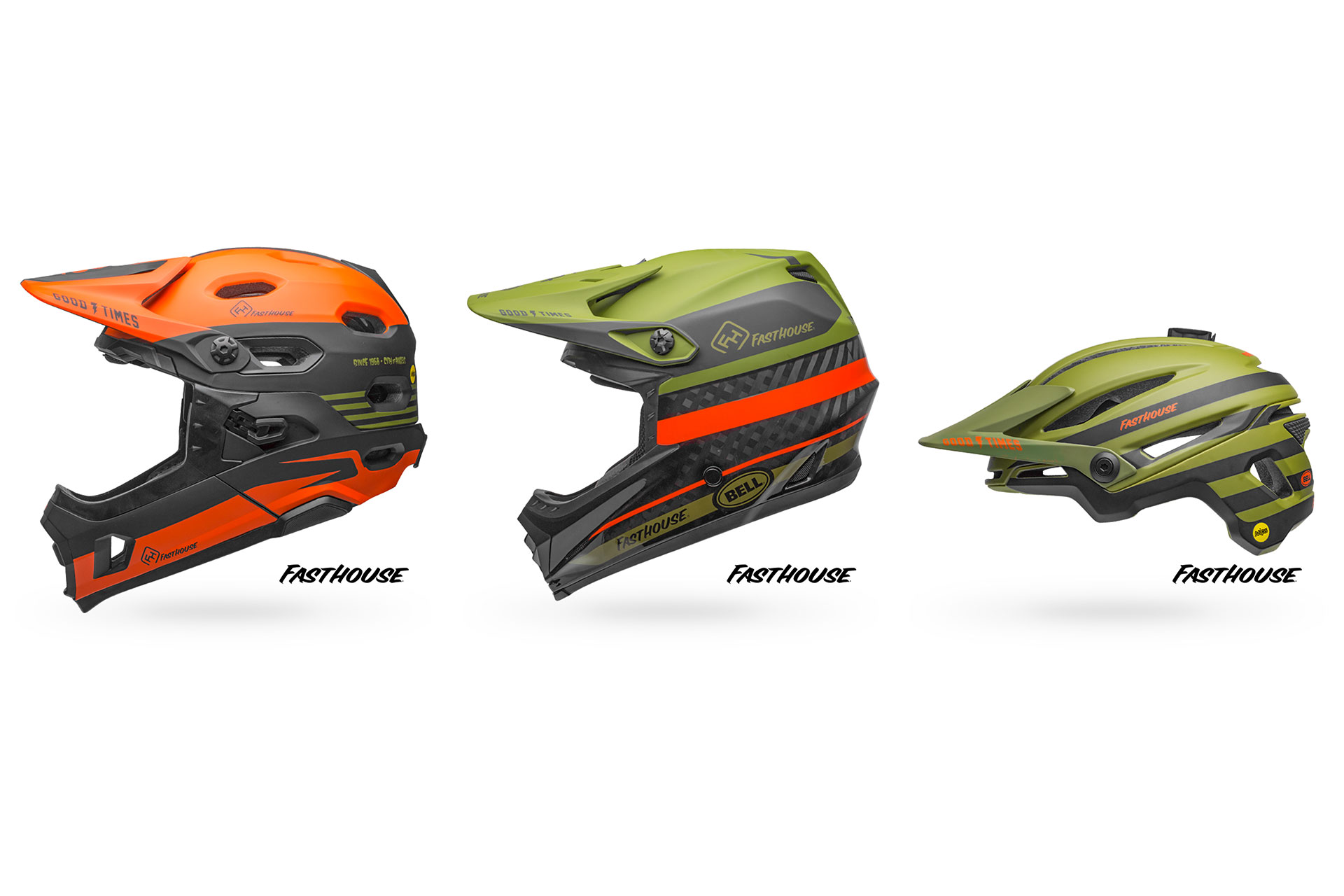 WE ARE SUPER EXCITED ABOUT THIS CO-LAB WITH BELL HELMETS. IT WAS GREAT TO WORK TOGETHER ON THE RELEASE OF FASTHOUSE GRAPHICS ON THE NEW LINE OF BELL MTB HELMETS. SHARING OUR FASTHOUSE ATHLETES WITH BELL IN A TRUE PARTNERSHIP IS GOING TO RESULT IN SOME GREAT PROJECTS AND FUN.
Fasthouse
The special edition green, orange and black Fasthouse Stripes colorway will be available in the Bell Full-9 downhill helmet, new Super DH helmet with removable chin bar, and the new Sixer trail helmet. Known as a breakthrough brand in the motorcycle industry, Bell is already aligned with Fasthouse, offering a collaboration Moto-9 MIPS-Equipped motorcycle helmet in the current motorcycle helmet line.